It's a time of uncertainty for the television anthology, which was being touted as the medium's next big craze as recently as this summer. HBO's game-changer True Detective was pilloried for an off-pitch second season, while Fox's eminently marketable Scream Queens premiered to soft ratings. Even FX's American Horror Story, the monster hit that sparked the anthology revival, returned for a fifth season to a more modest premiere audience than the preceding season—the first such drop in the show's history. That would be enough of a clear trend for many to declare that the anthology bubble is slowly bursting. Then, as if to snuff that conversation before it can gain steam, FX's Fargo arrives to prove an anthology series can not only survive the sophomore slump, but can actually surpass what came before it.
In order to move forward, Fargo had to move backward, back to an era in American history when the kind of ominous cloud floating over the television anthology had settled over the entire country. It's 1979, and the nation is still hungover after watching Richard Nixon go from brutalizing George McGovern in his re-election campaign to resigning in shame. Small-town America is not immune to the malaise, and Lou Solverson (Patrick Wilson), a Minnesota state trooper based in the Rockwellian town of Luverne, Minnesota, frequently finds himself in conversations about the state of the union. He's also facing a personal crisis, as his steely wife Betsy (a confidently against-type Cristin Milioti) battles a health condition. To make matters worse, he's tasked with figuring out what took place at a gruesome crime scene, the kind that severely depletes a rural police department's chalk supply.
Between the multiple murders, the textual insistence that this is a true story, and the presence of Lou Solverson, who made his first appearance in season one as an unassuming diner owner played by Keith Carradine, it seems like business as usual in the homespun, trigger-happy world of Fargo. But season two is elevated—it quite literally has more of everything. It focuses on different regions of the show's general Minnesota setting, this time Luverne and nearby Sioux Falls, South Dakota, but expands the universe as a threat looms from Kansas City. The camera work is more playful and expressive. Rather than use an Anton Chigurh-type spiritual Big Bad, a role played with gusto by Billy Bob Thornton in season one, season two draws a wide tableau of the sociopathic souls embroiled in a turf war between a small-town crime family and the corporatized mafia trying to encroach on it. There's a larger focus on philosophy and more grappling with big questions—"The Myth Of Sisyphus" and "The Gift Of The Magi" are among the episode titles—but there's no less thought put into depicting the work put in by hardboiled lawmen and the psychic toll that work takes on them.
The biggest advantage anthologies have is the ability to attract superb talent looking to play unexpected characters without long-term commitments, and Fargo's second season exploits that advantage fully. The main players are recognizable in their roles, including Wilson, Ted Danson as Solverson's even-keeled partner and father-in-law, Kirsten Dunst as a flighty flibbertigibbet, and Jesse Plemons, her salt-of-the-earth husband, who can't stop loving her even when her antics threaten his plans for their future. But nearly all of the supporting characters are played by actors whose most well-known characters would likely soil themselves were they to meet their Fargo counterparts. Jean Smart, still most associated with her six seasons on Designing Women, is breathtaking as the mafiosa matriarch thrust suddenly into a position of authority over the business and her three sons, one of whom is played by Burn Notice's Jeffrey Donovan. The main figures in the effort to pry the Gerhardts out of their gangster groove are affable yet menacing mafia henchmen played by Everybody Loves Raymond's Brad Garrett, and Bokeem Woodbine, who is so often cast as one-dimensional street toughs, it's easy to forget how magnificent an actor he can be.
G/O Media may get a commission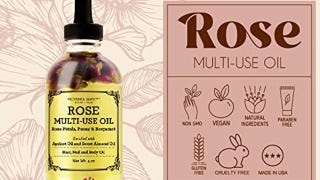 Provence Beauty Rose Multi-Use Oil
Most impressively, Fargo's second season still feels intimate even as it grows in every possible direction. Where the first season cleverly established its place within the continuity of the original film, the second season offers creator Noah Hawley the opportunity to deepen the mythology of the show without leaning on the movie. The season's central case is a callback to the first season, which Solverson glancingly referred to during a conversation with his daughter Molly (Allison Tolman), seen in season two as a carefree moppet. Hawley, who adapted Fargo from Joel and Ethan Coen's new-classic film, maintains his solid grasp of the Coens' voice, which is so narrow and distinctive as to be nearly impossible to duplicate with perfect pitch. Under Hawley's leadership, Fargo remains a place where cruel reality meets magical realism and the miraculous mingles with the catastrophic.
Season two's liabilities come in the form of a pseudoscientific runner that threatens to expand the Fargo universe too far to keep the show grounded, and a tendency to recreate scenes and dialogue from the film in too-literal ways. But the flaws are few and far between, which is surprising and heartening for the television anthology, which is fighting to avoid being cast as the Pet Rock of the television renaissance. It's atypical in the television industry for a show born of a larger creative trend to surpass the trend's flashpoint, but with the new season, Fargo puts itself head and shoulders above its anthology peers. Bigger isn't necessarily better, but can it be, when done thoughtfully? You betcha.
Reviews by John Teti will run weekly.