Pop culture can be as forbidding as it is inviting, particularly in areas that invite geeky obsession: The more devotion a genre or series or subculture inspires, the easier it is for the uninitiated to feel like they're on the outside looking in. But geeks aren't born; they're made. And sometimes it only takes the right starting point to bring newbies into various intimidatingly vast obsessions. So as a service to all those who want to be enthralled but aren't sure where to start, The A.V. Club happily presents a new running feature suggesting gateways to various specific forms of entertainment geekery. As we launch this series, we'll have a new Gateway To Geekery every day this week. Then expect it to settle in as a regular Thursday feature. Want advice on a good way into a tough genre, series, or show? Suggest future Gateways To Geekery topics by emailing gateways@theonion.com.
Sharon Stone made a fraction of what Michael Douglas did for "Basic Instinct"
Geek obsession: The French New Wave
Why it's daunting: Actually, the genesis of the movement is youthful and invigorating, sparked by a group of Cahiers du Cinema critics who were bored by the staid, unadventurous "cinema of quality" films coming out of France, and anxious to reinvent the form by incorporating influences ranging from Hollywood auteurs like Alfred Hitchcock and John Ford to the street-level vitality of Italian neo-realism. But getting into the individual directors is much taller order, especially with pricklier figures like Jean-Luc Godard and Jacques Rivette.
Possible gateway: Shoot The Piano Player
Why: François Truffaut's The 400 Blows and Godard's Breathless are the debut features heard 'round the world, but Piano Player, Truffaut's second film, is the ideal synthesis of the emerging movement, a breakneck 81 minutes loaded with flashbacks, jump cuts, wild slapstick, feckless gangsterism, and knowing nods to American noir and genre cinema. On top of that, it also features a soulful, touching turn by Charles Aznavour as a reclusive pianist drawn out into the open.
G/O Media may get a commission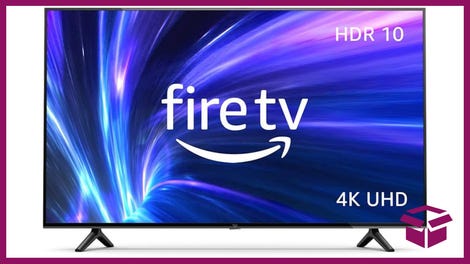 42% Off
Amazon Fire TV 50" 4K Smart TV
Next steps: Those looking to ease into the New Wave might continue exploring more from Truffaut—always the most accessible of the lot—especially Jules And Jim, which cemented terms like l'amour fou and ménage a trois into the cinephile lexicon. But the best approach might be a sample platter of all the New Wave greats: From Godard, there's Vivre Sa Vie, a touchstone in the cinema of cool that established Anna Karina as a hipster icon, or maybe one of his loose, talky, politically charged efforts like Band Of Outsiders or Masculin/Féminin. From Eric Rohmer, it's best to start with his Six Moral Tales, particularly Claire's Knee, a gorgeous, dialogue-rich film about lust and romantic obsession. From Alain Resnais, the dreamy reverie Hiroshima Mon Amour, scripted by Marguerite Duras, intermingles romance and politics in a dense but considerably more approachable way than his equally famous/infamous Last Year At Marienbad. From the irrepressible Agnès Varda, the lone female of the movement, Cleo From 5 To 7 deals with the real-time anxiety of a singer waiting for the results of a biopsy, but brings her existential dilemma to a surprisingly cheery conclusion. And though they don't fit squarely into the movement, Jacques Demy and Jean-Pierre Melville are both essential fringe-dwellers, with Demy's sublimely bittersweet musical The Umbrellas Of Cherbourg and Melville's vastly influential Le Samouraï being the best places to start.
Where not to start: Late-period Godard is for diehard converts only, so be sure to have at least a dozen of his New Wave classics under your belt before scanning the web for import DVDs of Histoire(s) Du Cinéma. As far as filmmakers go, however, the worst place to start might be with Jacques Rivette, whose major early works like Céline And Julie Go Boating (192 minutes) and Out 1 (750 minutes) require a taxing investment of time and intellectual energy.