If you accept the official version of events, George R.R. Martin has spent the last
few years doing absolutely everything except finishing the last few books from his A Song Of Ice And Fire series, which forms the basis of HBO's Game Of Thrones (or at least it did until a few years ago, when the show outpaced Martin's books and started doing its own thing). According to a hot new conspiracy theory, though, that's all a lie designed to maintain interest in the show, with HBO supposedly forcing Martin to keep his next two books—which, according to the theory, are both already finished—under wraps until Game Of Thrones has ended.
That's already weird, but it gets weirder. As reported by Entertainment Weekly, actor Ian McElhinney (who played the dear departed Ser Barristan Selmy) apparently pushed this theory at a fan convention, saying that Martin "struck an agreement" with showrunners David Benioff and D.B. Weiss to wait until the show has finished before publishing his two books, both of which would apparently come out at the same time. Variations of this theory have been around for a while, with some people guessing that Martin is putting off his next book until he can see and address whatever missteps the show may make, but this is the first time it has been tied to a relatively concrete release plan.
Sadly, this ridiculous theory has been shot down by Martin himself, who shared one of his "Not A Blog" blogs today with the title "Idiocy On The Internet." In the post, he lays out all of the fairly obvious reasons for this theory doesn't make any sense, including the fact that all of his various international publishers would have to be on board with it, that they stand to make "millions and millions dollars" when he does publish the books and therefore wouldn't want to delay that, and that the books fuel interest in the show just as the show fuels interest in the books—so it would make more sense to have released The Winds Of Winter already, not wait until at least next week. Here's the most relevant bit:
So… no, the books are not done. HBO did not ask me to delay them. Nor did David & Dan. There is no "deal" to hold back on the books. I assure you, HBO and David & Dan would both have been thrilled and delighted if The Winds Of Winter had been delivered and published four or five years ago… and NO ONE would have been more delighted than me.
G/O Media may get a commission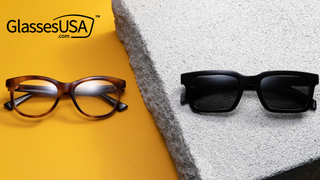 60% off frames
GlassesUSA.com Back to School Sales
He's totally waiting until the show ends so he can do it "right," though.