Here's what's up in the world of TV for Tuesday, January 27. All times are Eastern.
Top pick
Kroll Show (Comedy Central, 10:30 p.m.): Of all the great unanswered questions plaguing modern society, surely none is more vexing than, "Hey, what do you think would happen if Liz from Kroll Show left town to grow out her bangs and had an adventure with some gold miners in the mountains"? Well, Nick Kroll, being the righteous American hero that he is, is going to answer that very question tonight, at least if the episode synopsis "Liz leaves town to grow out her bangs and has an adventure with some gold miners in the mountains" is anything to go by. Kayla Kumari Upadhyaya can see why President Obama insisted that such a vital episode not air against last week's State of the Union.
The people's top pick, now and forever
Person Of Interest CSI: Crime Scene Investigation (CBS, 10 p.m.): For reasons we don't completely understand—we'd like to think this is the first sign of some crazy inter-show rivalry pitting Ted Danson against Jim Caviezel for the soul of CBS, but the explanation is undoubtedly more mundane than that—original-flavor CSI is taking over Person Of Interest's rightful spot tonight. Vintage Rolls-Royces and murder victims covered in chrome are prominently involved. So, pretty standard CSI, all things considered.
G/O Media may get a commission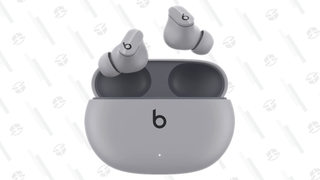 Also noted
Parks And Recreation (NBC, 8 p.m.): Red alert, people! J.J.'s Diner might be closing! That beautiful bastion of breakfast food was crucial to Leslie and Ron's reconciliation last week. Without J.J.'s Diner? Alasdair Wilkins can only predict an outbreak of full-on Pawnee anarchy.
Marvel's Agent Carter (ABC, 8 p.m.): "Meanwhile, Chief Dooley threatens Peggy." Yeah, we're going to go ahead and assume this doesn't end well for Chief Dooley. Oliver Sava is so certain of this he's taking the night off, ceding the reviewing slot to our finest writer: Person To Be Named Later. We love his or her work!
Regular coverage
MasterChef Junior (Fox, 8 p.m.)
The Flash (The CW, 8 p.m.)
Marry Me (NBC, 9 p.m.)
Justified (FX, 10 p.m.)
What else is on
Sons Of Liberty (History, 9 p.m.): The three-part miniseries that might more accurately have been titled Founding Fathers I'd Like To Fuck (And Who Have Lots Of Awesome Guns, Because Yay America) wraps up tonight. We're ready to forgive this show its action-movie excesses if it goes ahead and reveals that Michael Raymond-James' Paul Revere is indeed the great-great-great-great-grandfather of Terriers' own Britt Pollack. And then if Paul Revere goes on a midnight ride to Gotham to reunite with Hank Dolworth—working undercover as Harvey Bullock—then we're really in business. Now, if you'll excuse us, we're just going to go away and think about Terriers for a little while.
American Experience: Edison (PBS, 9 p.m.): This two-hour special features interviews with what appears to be literally dozens of Edison biographers, though no word if renowned Edison impersonator Mr. Dinkler has sufficiently recovered from his run-in with Louise Belcher to contribute. Meanwhile, we imagine the internet is busy prepping a State of the Union-style response to this documentary all about Edison's arch-rival Nikola Tesla. Not sure if you've heard, but apparently the internet loves this Tesla dude.
Close Encounters (Science, 10 p.m.): This second season premiere is part of an entire damn block of primetime programming devoted to aliens. So, we can officially go ahead and add "Science" to the list of channel names that are complete and utter misnomers, huh?
Sirens (USA, 10 p.m.): This paramedics show is in a sort of weird place between zany sitcom and naturalistic drama—all cut with heavy doses of Denis Leary, at least behind the scenes—but that actually proved a pretty successful mix last year. Tonight's one-hour season premiere involves lots of sexy dating complications and one of the paramedics taking "an injured young woman to her prom," which can only end well.
The Princess Diaries 2: Royal Engagement (CMT, 8 p.m.): Beyond reveling the slight cognitive dissonance involved in a channel ostensibly devoted to country music airing a movie about Anne Hathaway being the princess of a European country, we mention this mostly to draw attention to the latest installment of "Movie Reviews By Whoever Writes The TV Guide Listings." Take it away, whoever writes the TV Guide listings: "Lacks the charm of the first movie." Whoever writes the TV Guide listings sounds like he or she has a rich inner life.
The Gingerbread Man (Flix, 8 p.m.): Is this the most obscure Robert Altman movie? We realize there are other Altman movies that are much older than this 1998 thriller and have far less high-profile casts—Kenneth Branagh! Robert Duvall! Robert Downey Jr! Daryl Hannah! A 10-year-old Mae Whitman!—but figuring out the most obscure Altman movie feels a bit like wrestling with the interesting number paradox: The very obscurity and strangeness of Altman's other films are what lend them staying power. This, on the other hand, is "just" a really well-made John Grisham adaptation.
NHL Hockey: Lightning at Hurricanes (NBC Sports, 7:30): Say what you will about the wisdom of expanding hockey into the Southeast, but both the Tampa Bay Lightning and Carolina Hurricanes have won the Stanley Cup since the turn of the century, and the Lightning are looking set to make some serious noise this season, as they lead the Eastern Conference with 64 points. Carolina may be at the bottom of those same standings, but hey, you can't expect multiple awesome teams to flourish in that toasty southeastern clime, now can you?
In case you missed it
Gotham: It feels like we've used this spot to highlight nothing but Jane The Virgin these last few weeks, despite the fact that there's this whole other first-season show that also airs on Mondays. So let's check in with Kyle Fowle to see how it's shaping up! Oh … oh dear. So, how about that Jane The Virgin?