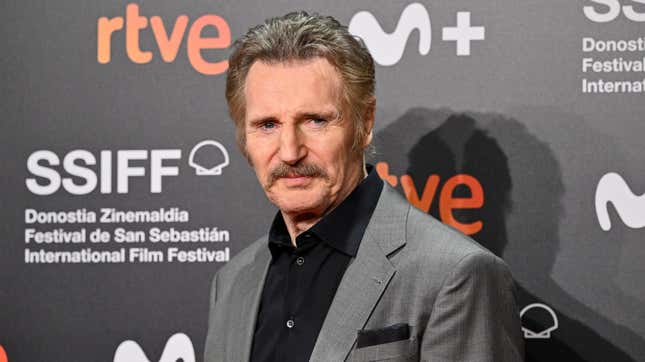 While we haven't had a Star Wars film since The Rise of Skywalker in 2019, that hasn't stopped the LucasFilm machine from putting out plenty of series set in the galaxy far, far away. This past year was one of the franchise's busiest, with three new series airing on Disney+, leaving many fans a bit overwhelmed by the deluge of content.
They're not alone, as even former Jedi master Liam Neeson revealed on Watch What Happens Live! (via Variety) that he feels a bit turned-off by all the spinoffs, leading to his decision not to return as Qui-Gon Jinn anytime soon.
"No, I'm not," said Neeson after a fan asked whether he'd come back as the force-ghost Jedi, clearly tired of getting the question as he loudly scoffs while throwing up his hands beside a delighted Paul Rudd.
"There's so many spinoffs of Star Wars," added The Phantom Menace actor. "It's diluting it to me, and it's taken away the mystery and the magic in a weird way."
G/O Media may get a commission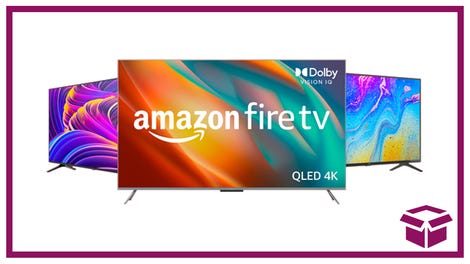 Ooh. stunning.
New Amazon Fire TVs
Sounds like Neeson changed his mind from a few months ago, as he just reprised his role of Qui-Gon Jinn in force-ghost form for Obi-Wan Kenobi. While the cameo was brief, we did actually see a transparent Neeson and not, say, a CGI-ed face of the actor that gives off uncanny valley vibes as he tried to provide some mentorship to Ewan McGregor.
Of course, while Neeson seems done with anything related to Star Wars television, he can't say the same of putting the robes back on for the big screen. In an interview with Comicbook.com last year, the actor was into the idea of returning as Qui-Gon Jinn, but only if it was in a feature film.
"Oh, I think so, yeah, yeah, yeah, I think so, if it was a film," said Neeson. "Yeah, I'm a bit of a snob when it comes to TV, I must admit. I just like the big screen, you know?"
That said, don't get your hopes up for anything Star Wars-related hitting theaters in the near future. Unlike Marvel's recent re-evaluation of their streaming properties, Lucasfilm plans to go in the opposite direction—pushing out The Mandalorian's season three and Ahsoka this year. With how they're canceling potential films, who knows when—or if—we'll see a Star Wars movie ever again.