Pop culture can be as forbidding as it is inviting, particularly in areas that invite geeky obsession: The more devotion a genre or series or subculture inspires, the easier it is for the uninitiated to feel like they're on the outside looking in. But geeks aren't born; they're made. And sometimes it only takes the right starting point to bring newbies into various intimidatingly vast obsessions. Gateways To Geekery is our regular attempt to help those who want to be enthralled, but aren't sure where to start. Want advice? Suggest future Gateways To Geekery topics by emailing gateways@theonion.com.
Geek obsession: Power-pop
Why it's daunting: Picking up the baton dropped by the recently disbanded Beatles, a horde of British and American bands in the early '70s rejected hippie noodling and arty prog and focused instead on crunchy, catchy songs with jangly guitars, chugging rhythms, and sugary choruses. Power-pop was like bubblegum with balls, but as with the late-'60s bubblegum craze, power-pop quickly became the chosen genre for workmanlike musicians with sheaves of simplistic lyrics about cars and girls, and a storehouse of melodies so sweet that they could give Willy Wonka a bellyache. In short, power-pop in its basic form is often exhausting and off-putting, like a commercial jingle stretched to 10 times its natural length. Great power-pop—and there's a lot of it out there—has to be more idiosyncratic and regionally flavored, with a touch of grit. Separating the good from the gooey can be a tough task.
Possible gateway: Black Vinyl Shoes, by Illinois rockers Shoes
Why: Formed in 1974 by brothers John and Jeff Murphy and their friend Gary Klebe, Shoes was one of an army of rock bands rejecting the needlessly complicated, and instead hearkening back to three chords, three minutes, and a snappy beat. On the East Coast, the back-to-basics movement developed into punk rock, spearheaded by the Ramones. In the Midwest, it became something brighter and shinier.
G/O Media may get a commission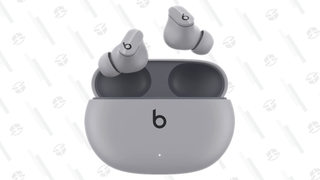 Black Vinyl Shoes was recorded in the Murphy brothers' living room in 1977, and it has a lo-fi charm that makes it stand out from the power-pop pack even now. Through the tinny murk—sounding like it was "produced by elves," according to critic Robert Christgau—the songs' chiming guitars and fluid melodies remain unshakable, and even though the Shoes went on to record the very fine, decidedly more polished major-label records Present Tense and Tongue Twister, the homemade quality of Black Vinyl Shoes draws more attention to the band's inventive arrangements and earnest performance. Too much of power-pop sounds slick and uniform, but Black Vinyl Shoes feels as personal as it is accomplished. It's like finding a love letter in the county dump, then discovering it was written by Wordsworth.
Christgau also later described Shoes' music as "light background entertainment," and though he meant it as a dig, he actually defined one of the band's enduring virtues. One reason some music buffs resist power-pop is that it usually demands to be cranked up and listened to in short, loud bursts—preferably while driving—and thus doesn't wear so well at LP length or beyond. Black Vinyl Shoes is arguably too long at 15 tracks, but the record also breathes a lot more than a typical power-pop album, and reveals new dimensions with each spin. Black Vinyl Shoes can be blasted from a car window or set at a lower volume on the living-room stereo. It's a record that vibrates with life, and an easy record to live with.
Next steps: For modern bands who've followed in the Shoes' shoes, you'd do well to pick up nearly any album by Canadian retro-power-pop act Sloan—in particular, 1996's One Chord To Another, where the band began to push its sound into fuzzier, hookier territory. (Also, as with Shoes, every member of Sloan contributes songs and vocals to each album.) The '90s indie-rock favorite Guided By Voices also has a Black Vinyl Shoes-like crackle to its sound, even on the relatively polished Under The Bushes Under The Stars, its most overtly power-pop album. If three of the members of The Exploding Hearts hadn't died in a car crash in 2003, that band might well have done for 21st-century power-pop what The White Stripes did for garage-rock; nevertheless, The Exploding Hearts' debut album Guitar Romantic is a classic. Tragedy also tabled the promising career of Material Issue, whose frontman Jim Ellison killed himself after the release of the band's 1994 masterpiece Freak City Soundtrack, which is arguably the second-best power-pop record of the '90s. The best? Matthew Sweet's 1991 opus Girlfriend, which helped introduce the grunge generation to sparkle and coo. Also in the running for the 1990s' top power-pop LPs: Fountains Of Wayne's Utopia Parkway, which married pointed social observation to some of the sharpest hooks the genre has ever produced.
Reaching back a bit further, Marshall Crenshaw's self-titled 1982 debut album is maybe too genteel and twangy to count as traditional power-pop, but it's hard to think of an album from its era that's as infectiously catchy, and in that way, it's at least a fellow-traveler to the genre. And while the Shoes' contemporaries in Big Star went in some odd directions before breaking up, the band's debut album, #1 Record, practically provides the template for power-pop with songs like "When My Baby's Beside Me" and "The Ballad Of El Goodo." The model was cobbled together from pieces of late-'60s/early-'70s bands like The Who, The Move, The Raspberries, Badfinger, and The Nazz. The frontman for The Nazz, Todd Rundgren, has gone on to explore power-pop off and on throughout his solo career and as a member of Utopia, and the latter's self-titled 1982 album is perhaps Rundgren's purest shot at the genre. Lastly, there are several indispensable compilations of power-pop around, including Rhino's Poptopia and two from Numero Group: Yellow Pills and Titan: It's All Pop!
Where not to start: Older critics often point to The Knack as an example of a band that exploited the worst tendencies of power-pop and new wave (and were unfairly rewarded with hit records); younger critics often gripe about the proliferation of pop-punk bands in the late '90s and early '00s. But if you don't want to be waylaid early in your power-pop excursion, you should steer clear of the work of two bands that are actually pretty great: Cheap Trick and The Posies. Not forever, just at the beginning. Both groups were viewed at one time as true power-pop's best shot at the big time—the former in the late '70s, the latter in the early '90s—and both did all they could during their time in the major-label trenches to deliver hit records, with intermittent success. Both bands left behind a legacy of great songs and great shows—and even a classic album or two—but more often than not, listening to Cheap Trick and The Posies is an exercise in frustration, as inadequate or overblown production obscures the virtues of music that only needs to be loud and clear.