Here's what's up in the world of TV for Sunday, September 11. All times are Eastern.
Top picks
Son Of Zorn (Fox, 8 p.m.): Fox Sundays have long been an animation stronghold—one officially "dominated" by the form from 2005 until 2014, at which point the block was rechristened "Sunday Funday"—thanks to The Simpsons, Bob's Burgers, and Family Guy. However, live action continues to fight this cartoon onslaught, with Brooklyn Nine-Nine waging guerilla warfare there for a season and a half and The Last Man On Earth establishing a fortified bunker at the end of the night. Last season saw both sides sustain casualties, as neither Bordertown nor Cooper Barrett's Guide To Surviving Life could hold the line and were gunned down in a hail of bullets made of audience apathy. Now these comedic factions attempt to strike a middle ground as The Last Man On Earth executive producers Phil Lord and Chris Miller bring you Son Of Zorn, a live-action/animation hybrid featuring Jason Sudeikis as a fearsome He-Man-style conqueror trying to win back the affection of his ex-wife and son. Zorn gets a special preview tonight before its September 25 premiere, and Erik Adams says that while it's too dependent on "high-status buffoon" tropes, there's a weirder show just waiting to flex its absurdly huge muscles. We'll leave it to Kevin Johnson to discover that show as he takes over weekly coverage.
BrainDead (CBS, 9 p.m.): If you thought politics in 2016 were dysfunctional, you can at least take heart that there aren't parasitic alien insects running things in the real world. (So far as you know, at least.) BrainDead reaches the end of its first season tonight with a two-part finale, as Laurel attempts to drive the Queen Bug out of power once and for all and BrainDead attempts to win the Longest Episode Title of 2016 award with "Talking Points Toward a Wholistic View of Activism in Government: Can The Top Rebel?" and "The End of All We Hold Dear: What Happens When Democracies Fail: A Brief Synopsis." Also, speaking of aliens and Mary Elizabeth Winstead, you guys should all watch 10 Cloverfield Lane because she's terrific in it. Dennis Perkins, who's returning to review the finale, agrees with us on that one.
Masters Of Sex (Showtime, 10 p.m.): Do you guys remember that last season on this show, Lizzy Caplan's character needed to help a gorilla achieve an erection? (Please leave the Harambe jokes out of the comments.) It was the nadir of a largely halfhearted season, one that only stirred to life at the end when Virginia and Libby both decided that Bill Masters was an utter bastard and cutting him out of their lives was the only sensible course of action. Those separations will certainly reverberate through the show as season four steps into the 1970s, though weekly coverage won't be following it as MOS been dropped from the rotation.
G/O Media may get a commission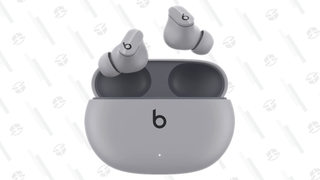 Premieres and finales
Celebrity Family Feud (ABC, 8 p.m.): Season three closes tonight, pitting Garrett Morris against Alfonso Ribiero. Here's hoping the former Saturday Night Live star has what it takes to outlast a classic Carlton dance.
102 Minutes That Changed America (History, 8 p.m.): Is History referring to The Wizard Of Oz? The NeverEnding Story? Casablanca? Dirty Harry? Nope, this 2008 documentary shows the events of 9/11 through a collection of video cameras in New York rolling during the day of the tragedy.

The Circus: Inside The Greatest Political Show On Earth (Showtime, 8 p.m.): The conventional wisdom is that after Labor Day the presidential election kicks into high gear, although this time it feels like the American people have been dragged and ground through an exceptionally large set of gears for at least a year and a half already. But if refreshing FiveThirtyEight's election forecast tracker every 10 minutes is still your jam, Showtime's real-time political documentary show makes its return for the next stages of 2016's campaign season.
The 2017 Miss America Competition (ABC, 9 p.m.): If you're looking for a much more low-stakes campaign, ABC has you covered with its latest pageant. Here's the contenders, place your bets! Your What's On Tonight correspondent will put $20 on Miss Oregon.
The Last Ship (TNT, 9 p.m.): In the season three finale, "the fight for America reaches its conclusion." Oh, lucky The Last Ship. You get to reach the end of your struggle while real-world America has two more months of this.
Escaping Polygamy (A&E, 10 p.m.): "An insider provides a tip about a possible raid of The Order." Hopefully not this one.
Indian Summers (PBS, 10 p.m.): Season two takes the action to 1935, as "Aafrin secretly fights for Indian independence while working for the civil service; and Cynthia pushes Ralph to seek the viceroyship." A viceroyship is always the target to shoot for if you're looking for the ultimate cushy government job. Plus you get to wear the fanciest of outfits.
Neighborhood Sessions Featuring Dave Matthews Band (TNT, 10 p.m.):
Regular coverage
Fear The Walking Dead (AMC, 9 p.m.)
Power (Starz, 9 p.m.)
Vice Principals (HBO, 10:30 p.m.)
Streaming pick
The Last Man On Earth, "Pitch Black" (Hulu Plus): One of the more encouraging things about Son Of Zorn is that Jason Sudeikis has a good track record in Lord and Miller productions, as is evident in this episode where Mike Miller falls to Earth and winds up playing tennis in a Hazmat suit with Sons Of Anarchy's Bobby Munson.