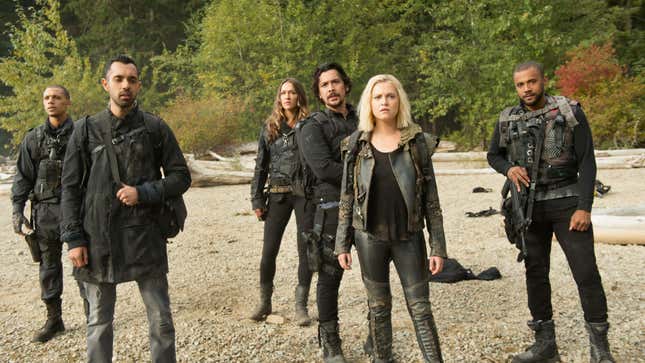 Good news for fans of post-apocalyptic teen drama/vicious, conquering wars for survival today, as TV Line confirms that The CW has ordered a seventh season of The 10o, just a few days ahead of the premiere of its sixth. Presuming that this latest renewal order is for one of the series' standard 13-episode seasons, that'll bring the show's total count up to 97 episodes, which, ooooh, so close.
Anthony Hopkins has figured out what we all knew about Marvel movies
For those not in the know, The 100 stars Eliza Taylor as Clarke, a young woman who ends up leading a community of 99 other space delinquents as they explore a doomed Earth, negotiating and fighting with its various inhabitants. (There's a lot more to it than that, obviously but those are the first-season basics.) The show's fifth year introduced a pretty major wrinkle into that premise, though, ending with a massive time jump and a change of interstellar venue, so who knows what sort of territory the show's next two seasons will chart—especially since few series running right now are as relentlessly interested in blowing up their own universe every time a new year comes to a close.