It's hard to believe that Wrestlemania is this Sunday. It's hard to believe that this week's Raw is a go-home show, also known as the last-ditch effort to build the hype for the biggest WWE event of the year. It should be exciting, electric, and unhinged, especially in a town like Brooklyn where they're ready to get unhinged. The build to Wrestlemania has been almost inarguably bad, but the thing with wrestling is that things can turn around at any moment. All it takes is a single segment to make a feud interesting, to turn something from underwhelming to totally exciting. It's not easy, but it is entirely possible. Tonight's Raw doesn't bother with that though. Instead, this is the worst kind of go-home show, where everyone who wrestles Sunday is stuck wresting their opponent on Raw for some reason.
It's a shame that Raw takes that route, because the start of the show is amazing. There's the Undertaker coming out at the top of the show and talking about how this won't be his last Wrestlemania and how Hell In a Cell and Wrestlemania is "his yard." There's Shane McMahon interrupting him and having the balls to come to the ring and get in his face. The segment admittedly hits a lot of the same notes as previous weeks, but then things get exciting. Shane and Taker fight outside the ring before Shane gets the upper hand and puts Taker on the announce table. We all know what's coming next, or rather we hope we know what's coming next. Sure enough, he flies off the top rope with the elbow drop and puts Taker through the table, and as he walks to the back, Taker sits up and gives him the throat-slashing gesture. It's so good. Some folks will complain that WWE "gave away" too much, but I disagree. They needed to go all the way in on this feud, make it the one that means something at Wrestlemania, especially since the World Heavyweight Championship feud is a disaster. This segment pushes Taker-Shane to the next level and it's glorious.
Unfortunately, the rest of Raw doesn't even come close to keeping that momentum going, never mind actually building on it in order to get everyone hyped for Wrestlemania. WWE has this horrendous, lazy habit where they fill their go-home show with iterations of matches that will take place on Sunday. It's a baffling strategy because it hardly ever gets people excited for the PPV matches. I've never finished watching a six-man tag match and thought "I can't wait until two of those guys square off in a singles match in six days." Actually, I have. Tonight I thought that about Sami Zayn and Kevin Owens, but alas, they're not being given a singles match at Mania. Ultimately I'm fine with that—there's time for that next year after Sami has been built up as a legit main roster guy—but it just goes to show that the format of "tag match to promote a singles match" doesn't usually work. I only care about Zayn-Owens because it's goddamn Sami Zayn and Kevin Owens!
G/O Media may get a commission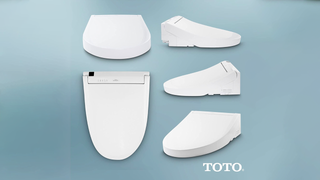 44% off
Toto Washlet Electronic Bidet Toilet Seat
Evey single match tonight "sets up" a Wrestlemania match, but there's no excitement built into this stale formula, perhaps because we've been watching the same thing for weeks on end at this point. It's the same thing over and over again with every build to every PPV, and it's exhausting. Just look at the first hour of this show. There's the great Taker-Shane segment, but it's followed by three non-matches that kill all the momentum. Zack Ryder vs. Y2J ends in a quick rollup, Charlotte vs. Becky Lynch ends with a Charlotte win after some predictable Ric Flair interference, and then Kane and Big Show stand tall over the Social Outcasts after a quick DQ, which is then followed by the typical "let's put everyone in the ring to set up a battle royal" post-match scuffle. It's infuriating to watch this paint-by-numbers approach unfold. At least Jericho got a chance to shine in an epic post-match meltdown. Everything else is dead on arrival.
The second half of the show doesn't fare much better. New Day get a solid segment in, and it's nice to see the League Of Nations coming into their own as a legit heel stable, but again the "iteration of a match on Sunday" style of booking rears its ugly head. Here, it's Kofi Kingston facing off against Alberto Del Rio. Sure, that's a match I want to see, but I don't need every single person involved with the feud out at ringside and getting involved. It makes the PPV feel less special, and somehow WWE doesn't understand this. Now we've seen New Day essentially beat every combination of the League of Nations. Are we supposed to be invested in the feud come Sunday? How could we?
Of course, if WWE is putting Sunday's opponents into matches with one another, it's quickly reminding everyone how they're haphazardly filling four hours of Wrestlemania. Kalisto wrestles a quick but fun match with Konnor—R.I.P. forever, The Ascension—which is followed up by Ryback coming out and asking people to feed him things. Emma and Paige come out to save the whole goddamn show only to be given all of five minutes in the ring to set up a 10-Divas tag match on Sunday. As if that wasn't bad enough, the mysterious fifth member of the babyface team comes out and…it's Eva Marie. In what world is Eva Marie a babyface, and in what world does WWE think she's going to get cheered for a save in Brooklyn? Tonight's Raw is filled with these kind of decisions that just leave you shaking your head in disbelief.
There is a good match on the show though. The six-man tag team main event is a lot of fun, with Kevin Owens playing the perfect heel, everyone getting their stuff in, and Zayn getting a clean win over his forever nemesis. It's a fast-paced match with solid storytelling, but the crowd smarks (it's a verb) their way through the whole thing, chanting "CM PUNK" and "JBL" whenever they get a chance. Look, I get it. It's almost three hours into a dull show, but this match is not the time for such shenanigans.
Ultimately, as Raw comes to a close, it's clear that WWE has quite a mess on their hands. Their apparent top babyface is getting booed out of the building on more than one occasion, everyone is actively cheering for the heel boss to retain the championship, and WWE is just repeating the same segment over and over again (beat down after beat down after beat down) in the hopes that the ship will right its own course. It's not happening though. The ship is headed straight for the rocks. Here's hoping the wreck itself is at least entertaining.
Stray observations
Results: Zack Ryder defeated Chris Jericho; Charlotte defeated Becky; Kane and Big Show defeated Bo Dallas and Curtis Axel; Kofi Kingston defeated Alberto Del Rio; Kalisto defeated Konnor; Emma defeated Paige; Sami Zayn, Dolph Ziggler, and Sin Cara defeated Kevin Owens, Stardust, and The Miz.
Best segment of the night, other than the opening, was Dean Ambrose collecting all his (politically incorrect) weapons for Sunday and not even looking at Brock Lesnar once. Perfection.
How is WWE going to show a sympathetic Ric Flair video package right after he executes the heel interference and helps Charlotte win her match? WWE laziness in a nutshell, folks.
Who would have thought the whole Taker-Shane feud would be built on them calling each other "bitch" over and over again?
Shane cutting a promo on his dad was great. That's how you inject some stakes and meaning into a feud.
New Day shouts out Phife Dawg, once again cementing their place in all of our hearts.