In an effort to both serve our readers and help support The A.V. Club, we are going to post daily links to deals and interesting items that we find over on Amazon. If you use these links to click through and buy something—not just the thing you clicked—on Amazon, we will see a portion of that income. You don't have to do that if you don't want to, but if you do, know that we appreciate it.
Lady Gaga's latest LP, Joanne, was just released today, and is both being hailed as her best record in years and called out for being a pre-emptive flop. Now you can decide for yourself for under $4, simply by downloading Joanne via Amazon. For those who are more interested in a lengthier commitment, you could also join Amazon Music Unlimited via a 30-day free trial and stream the record for free until the cows come home. It's just $7.99 a month for Prime members, and $9.99 a month for non-Prime subscribers.
G/O Media may get a commission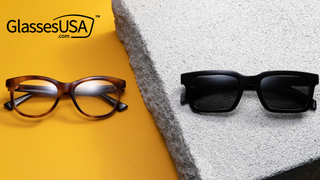 60% off frames
GlassesUSA.com Back to School Sales
Sons Of Anarchy was on for six whole years, during which time Jax Teller rode thousands of miles on his hog and slept with perhaps hundreds of questionable women. Relive all those Sons memories with this set, which was just released earlier this month and features Dolby surround sound.
Last night's live Rocky might have been a bust, but there's always the original. Revisit Tim Curry, Susan Sarandon, and the whole gang over the weekend with this deal.
One of Amazon's big daily deals today is on American Girl dolls, though not the ones you might remember from growing up. You can pick up Maryellen and Melody, along with their corresponding playsets for around $300 a piece, which might not really seem like a steal, but is when you consider that they normally retail for between $350 and $440. Make some little girl's—or boy's—dream come true this Christmas.
Amazon's other big daily deal today is on outdoor heaters, which could come in handy this fall and winter. Pick up a propane patio heater for $199.99, a full 60 percent off its normal retail price of $494.54, or dig around in the other options and see what you can find.
Halloween is creeping closer every day, and if you don't pick up a costume soon, you're going to be shit out of luck. Thankfully Amazon can help with that, especially if you're into Star Wars. The site has a number of galactic options on sale right now, but the most appealing is this Obi-Wan outfit, which comes complete with its own lightsaber, because everyone knows the best Halloween costumes come with something you can use to hit people.
And speaking of hitting people, Amazon is also offering up these Dumb And Dumber costumes as a package, should you and your bestie/significant other/mom/dad/sibling/whatever be looking for some sort of package costume deal.
Screw the electric coffee grinder. Real java nerds know you've got to do it by hand. Pick up this grinder for about $25 and start on your way toward pure geekery.
Most puzzles are meant to be challenges to the brain, but this one could also end up being educational, especially if you spend the hours completing it also absorbing details about the nervous system, lungs, and how every bone attaches to another.