Here's what's up in the world of TV for Wednesday, September 14. All times are Eastern.
Top picks
South Park (Comedy Central, 10 p.m.): What's the equivalent of "Dirty 30" for when something turns 20? According to Deadline, this season premiere (titled "Member Berries") will "reboot the National Anthem" with the help of "an American Icon." Dan Caffrey once tried to reboot the National Anthem. It didn't work out. That's why he writes South Park reviews.
Documentary Now! (IFC, 10 p.m.): Documentary Now! is back, which means Helen Mirren is back! Everyone cheer! After a solid first season, Documentary Now! returns tonight to keep the good mockumentary times rolling. Tonight's season premiere, "The Bunker," is a tale of perfect timing: It's all about politics, baby. Although, in this instance, the "politics" in question are actually a parody of politics from 1993, specifically the 1993 political documentary The War Room. So, you know, still Clinton stuff. We know, we know: We had Kayla Kumari Upadhyaya at "Helen Mirren."
Blindspot (NBC, 10 p.m.): Blindspot's back, all right! No, the characters on Blindspot probably wouldn't appreciate us getting our Backstreet on with the show's title, but on the other hand: Maybe some of us don't appreciate a certain FBI agent's angst when it comes to Jane Doe. Just saying. It's a new season though, Blindspot, which means it's time for some new beginnings. So, what are you bringing to the table for your season-two premiere, show? "After escaping from CIA custody, the team recaptures Jane (Jaimie Alexander) and convinces her to become a triple agent within her old terrorist organization where she unlocks some major secrets from her past, while recent betrayals from both sides threaten to tear her and the team apart for good." Great. That sounds both uncomplicated and like it will end very well. Your friendly neighborhood What's On Tonight contributor is still on board. Oh, and so is Archie Panjabi. Yay! (Dylan Baker guest stars, so just when you thought those Good Wife behind-the-scenes theories were over…)
G/O Media may get a commission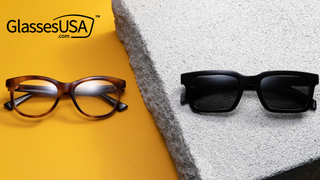 60% off frames
GlassesUSA.com Back to School Sales
Premieres and finales
The Million Dollar Duck (Animal Planet, 9 p.m.): You need a real documentary in your life? Coincidentally, Animal Planet has you covered tonight. The Million Dollar Duck "follows six wildlife artists from different walks of life as they vie to win the Federal Duck Stamp Contest, the only art competition of its kind sponsored by the U.S. government." There's probably no Helen Mirren involved in this actual documentary, but honestly, it sounds kind of interesting. That's why we're filling you in, you know?
The Real Housewives Of New York City (Bravo, 9 p.m.): This is it. This is part three of the reunion. This is how it all ends. Right? There aren't more parts, are there? When does it end? How much longer can these women reunite?!?
Sing It On (Pop, 9 p.m.): Sing It On ends its second season with "Finals!" No, we're not making this up. We can't believe we missed "Regionals!" though.
Suits (USA, 9 p.m.): Suits ends its fast-forward-worthy (sorry, not sorry, Mike Ross) sixth season tonight with the midseason finale episode "P.S.L." And in case you were understandably upset about how much the show copped out with regards to Mike Ross' incarceration, here's the episode synopsis: "Jessica and Rachel fight to save Leonard Bailey's life. Meanwhile, Harvey and Louis must keep PSL's clients from abandoning ship by convincing their oldest and most loyal client to stay." Yes, after an entire season of boring dilemmas about whether or not Mike gets out of prison for a crime he 100 percent committed, he's not even mentioned in the synopsis for the finale episode that takes place immediately after he gets released from prison.
Dating Naked (VH1, 9 p.m.): Goodbye, season three of Dating Naked. We hope David and Natalie are able to "decide who has won their affection." Even though we have no idea who David and Natalie are.
Don't Be Tardy (Bravo, 10 p.m.): Apparently this show is entering its fifth season. We don't believe that it's ever even existed for one episode, so we're just going to go on about our business.
American Horror Story (FX, 10 p.m.): Now this is a show we know has existed for more than one episode. And tonight marks the sixth-season premiere of the show, "Chapter 1." It's a very mysterious season, you see. It might be about creepy kids? Lady Gaga is here again, we guess. Um… Remember how good American Crime Story was?! Good luck with this, Emily L. Stephens.
JonBenét: An American Murder Mystery (Investigation Discovery, 10 p.m.): It's over. Yes, we know it feels like only yesterday this exploitative stroll down memory lane started—but it was actually Monday. Now it ends with part three of three, "He Calls Himself Daxis." Yes he does. Yes, he does.
Legends Of Chamberlain Heights (Comedy Central, 10:30 p.m.): You're probably wondering if you missed the memo on a show called Legends Of Chamberlain Heights, and guess what? You did not! This is the memo! It's a brand new series, so tonight, you can get in on the ground floor with the series premiere, "Jamallies." But wait—what's the show all about? We're glad you asked, because we have official copy. "Legends Of Chamberlain Heights is an urban animated series mixing raucous comedy and social commentary that centers on three high school freshman basketball benchwarmers: Jamal, Grover, and Milk. The three friends tackle life with some wins and some losses, but failure doesn't faze them since they're legends… even if it's just in their own minds." Hmm. Well, it's already been renewed for a second season, so hopefully it's better than this synopsis makes it sound.
Regular coverage
Narcos (Netflix)
You're The Worst (FXX, 10 p.m.)
Mr. Robot (USA, 10 p.m.)
Streaming pick
Community, "Regional Holiday Music" (Amazon Video/Hulu/iTunes): Wait, maybe we didn't miss "Regionals!"…