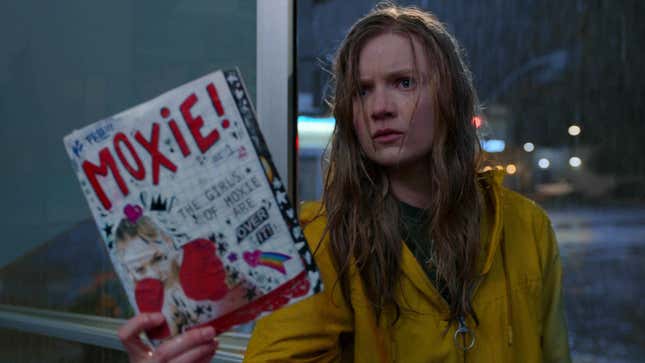 Amy Poehler directs and co-stars in Netflix's Moxie, playing a suburban mom whose rebellious past inspires her daughter to subvert the bro-forward culture at her high school. Today, the streamer shared the rowdy first trailer for the feminist teen comedy.

Anthony Hopkins has figured out what we all knew about Marvel movies
Hadley Robinson, Alycia Pascual-Peña, and Josie Totah lead a fresh-faced cast of nascent rabble-rousers who start a zine to "expose bias and wrongdoing" in a school where the administration has shown little interest in curbing the culture of harassment. Yep, the "cancel culture" crowd is gonna hate this one.
Check out the trailer below:
Ike Barinholtz, Marcia Gay Harden, and Patrick Schwarzenegger round out the cast of the film, which storms onto Netflix on March 3.