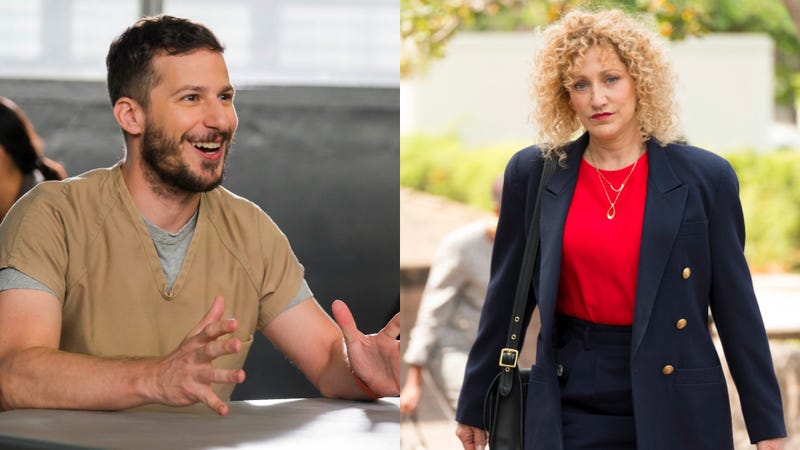 Here's what's happening in the world of television for Tuesday, September 26. All times are Eastern.
Top pick
Brooklyn Nine-Nine (Fox, 9:30 p.m.)/Law & Order True Crime: The Menendez Murders (NBC, 10 p.m.): Tonight, in the television justice system, the people are entertained by two separate yet equally important groups: The police who investigate crime and attempt to get their wrongly accused colleagues out of prison on Brooklyn Nine-Nine, and the attorneys who represent the real-life accused of Law & Order True Crime: The Menendez Murders. These are their stories, which will face their own trials as overseen by judges LaToya Ferguson and Kyle Fowle. [CLUNK CLUNK]
Regular coverage
The Mindy Project (Hulu)
Transparent (Amazon)
This Is Us (NBC, 9 p.m.): Season premiere
American Horror Story (FX, 10 p.m.)
Wild card
Def Comedy Jam 25 (Netflix): Dave Chappelle; Kevin Hart; Martin Lawrence; Tracy Morgan; Craig Robinson; Tiffany Haddish; and many, many other comedians come together to celebrate the stand-up franchise that helped launch their careers. Ashley Ray-Harris has the review.