It won't be long before 2017 is in the proverbial rearview mirror, but the streaming offerings on HBO Go and HBO Now in January will give you a chance to look back at the last couple years and reflect on some movies you might have missed when you were worrying about how Donald Trump was going to get all of us killed. Specifically, HBO subscribers will be able to check out the teen romance Everything, Everything, the Amy Schumer/Goldie Hawn kidnapping romp Snatched, and even The Fate Of The Furious, a serious drama about men who only love cars and family. HBO is also getting the documentary David Bowie: The Last Five Years and the linear TV version of Seven Soderbergh's crazy app thing Mosaic.
There's also the huge Harry Potter marathon coming on January 1, with HBO Go and Now also getting all of the movies in the series—including Fantastic Beasts And Where To Find Them.
The full list of what's coming to HBO Go and Now in January is below.
Available January 1
(500) Days Of Summer, 2009
12 Rounds (Unrated Version), 2009
A Christmas Carol, 1984
Back To The Future, 1985
Back To The Future II, 1989
Back To The Future III, 1990
The Box, 2009
Cats & Dogs: Revenge Of Kitty Galore, 2010
Domestic Disturbance, 2001
Harry Potter And The Chamber of Secrets, 2002
Harry Potter And The Deathly Hallows (Part 1), 2010
Harry Potter And The Deathly Hallows (Part 2), 2011
Harry Potter And The Goblet of Fire, 2005
Harry Potter And The Half-Blood Prince, 2009
Harry Potter And The Order of the Phoenix, 2007
Harry Potter And The Prisoner of Azkaban, 2004
Harry Potter And The Sorcerer's Stone, 2001
Holes, 2003
Honey, I Blew Up The Kid, 1992
Honey, I Shrunk The Kids, 1989
How To Train Your Dragon, 2010
The Hours, 2002
I Love You, Beth Cooper, 2009
The Informant!, 2009
Kindergarten Cop, 1990
National Lampoon's Animal House, 1978
Role Models (Unrated Version), 2009
Semi-Pro (Director's Cut), 2008
Shrek Forever After, 2010
Sideways, 2004
Street Fighter: The Legend Of Chun-Li (Unrated Version), 2009
The Time Traveler's Wife, 2009
Three Kings, 1999
Waterworld, 1995
Available January 2
In A Valley Of Violence, 2016
Available January 6
Everything, Everything, 2017
Available January 8
David Bowie: The Last Five Years
Available January 13
The Fate Of The Furious (Extended Version), 2017
Available January 14
Crashing, Season 2 Premiere
Divorce, Season 2 Premiere
Available January 17
Morgan, 2016
Available January 19
High Maintenance, Season 2 Premiere
Available January 20
Real Time With Bill Maher, Season 16 Premiere
Snatched, 2017
Available January 22
Mosaic, Six-Part Limited Series
Available January 27
All Eyez On Me, 2017
The Number On Great-Grandpa's Arm
Available January 29
May It Last: A Portrait Of The Avett Brothers
Leaving January 31
Adaptation, 2002
Catch Me If You Can, 2002
Clockstoppers, 2002
The Eiger Sanction, 1975
Enough, 2002
Frank Miller's Sin City, 2005
Frost/Nixon, 2008
Hannah Montana And Miley Cyrus: Best Of Both Worlds Concert Tour, 2008
High Plains Drifter, 1973
The Incredible Hulk, 1975
Joe Kidd, 1972
Jonas Brothers: The Concert Experience, 2009
Just Cause, 1995
Martian Child, 2007
Robin Hood: Men In Tights, 1993
Rocknrolla, 2008
Scarface, 1983
Scent Of A Woman, 1992
Scream 3, 2000
Sea Of Love, 1989
Search Party, 2016
Selena, 1997
Solaris, 2002
Sully, 2016
Tender Mercies, 1983
The Strangers, 2008
The Ring, 2002
The Rocker, 2008
The Rose, 1979
Thirteen, 2003
G/O Media may get a commission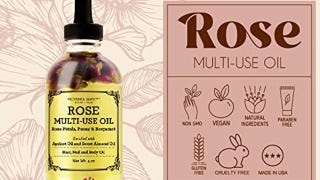 Provence Beauty Rose Multi-Use Oil