The opening moments of How To Make It in America's season première indicated the show had possibly succumbed to its forbidden fruit: success for its protagonists, Cam (Victor Rasuk) and Ben (Bryan Greenberg). The downtown NYC slackers-turned-amateur fashion designers were in Tokyo, basking in the rock-star life after Japanese fashion mogul Hakari exported their brand, Crisp, overseas. Kids on the streets wore their T-shirts and hoodies, models clamored for their attention and retailers exchanged knowing grins of mutual exploitation.
But How To Make It has never been about Cam and Ben reaching their goals, let alone surpassing them wildly. Throughout its abbreviated inaugural season, show creator/Bryan Greenberg doppelgänger Ian Edelman set a very simple American story of two loyal friends trying to carve out their own accomplishments against a backdrop of Manhattan's social elite. For the most part, that world was by turns tragicomically out of their league and understandably preferable to the small-time hustle and part-time grind.
Just then, as if awaking from a dream, Ben and Cam have returned to U.S. Customs, doing their best to charm uncaring security officials, while all but pleading with their body language for temporary deportation back to Japan. This kind of life-jetlag is a feeling Ben's ex-girlfriend, Rachel (Lake Bell), can relate to. She's back from time spent in Senegal, regrouping after fallouts with both Ben and subsequent fling Darren, not to mention quitting her posh gig as an interior designer. As she explains to her friend Lulu in terms we can all relate to, the worst part of traveling is coming back, when suddenly all your clarity and calm gives way to panic about cable subscriptions and next month's rent. Lulu, as it happens, also owns a boutique that, earlier that same day, shunned Cam and Ben in favor of a trendier label launched by recovering-addict punk squatters. This provides one of the episode's funniest recurring bits, and underscores just how out of one's control success is, and how all the universe's connections don't stand a chance against its fickle will.
Ben, as he is wont to do, gets desperate. As we learned last year, his more privileged uptown upbringing has become his Achilles heel, substituting confidence with neurotic insecurity. Cam, on the other hand, grew up a solidly middle-class Brooklyn kid, and as he does tonight, dodges practical thinking in favor of tunneled optimism. So it makes perfect sense when Ben suggests a Japanese fetish show in a pop-up store on Orchard Street, and Cam agrees almost instantly. As season debuts go, particularly for a show that will be new to many viewers, How To Make It does a terrific job of trusting what it's established. Freshman audiences won't need to catch up on the previous eight installments to intuit that Cam and Ben are best friends and partners to a fault, and will follow each other either down a rabbit hole or up the ladder of shared recognition.
G/O Media may get a commission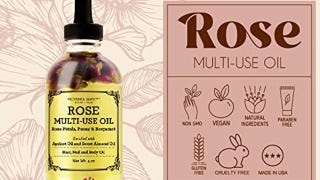 Provence Beauty Rose Multi-Use Oil
This gets tested a bit heavy-handedly later in "I'm Good." En route to the boys' pop-up event, they encounter the aforementioned squatter-entrepreneurs (the way Edelman depicts these characters is hilarious and scathing), and Ben unwisely takes a hit off their questionable weed. The ensuing climax flits between their fetish extravaganza going off exceedingly well—except for Rachel hanging out with Ben's new girlfriend, Julie, without his being there to mediate—and Cam having to settle Ben down from a panic attack while they're stuck together in an unmoving subway car. As ever, the two are a day late and taxi fare short, and one of their impulsivity gets the best of both. Eventually, they escape the underground, and Cam dunks his head in an outdoor fountain with his hysterical buddy out of solidarity, in the hopes it will snap him out of it. It does, and Cam correctly, if superfluously, reassures Ben that their loyal bond is Crisp's identity.
Meanwhile, an accidental, Plaxico Burress-style shooting goes down at the pop-up gallery, and by the time Ben and Cam arrive, police are swirling, hype is in the air and they've unwittingly got their groove back. All of that was too rosy for my tastes. How To Make It works because it's about that strange paradox of feeling big in your own mind but constantly being reminded just how small you are. And New York is the best possible setting to constantly put two characters like Ben and Cam through those emotional paces.
As with last season, Edelman and his crew also capture the city so well. (They also are much, much more confident, quick and funny as writers, as is noted below.) Its Brooklyn feels like Brooklyn. Its Lower East Side feels like the Lower East Side. And Cam and Ben are lifers who suddenly feel more like outsiders looking in as their city becomes some other monster (Rasta Monsta, perhaps?). Their point of view is most of ours. They scoff at a wannabe model "DJ" who espouses her love for N.W.A on local radio, and they're embarrassed for those punk-designers passing themselves off as new-bohemian photographers and designers. And not mutually exclusively, they are frustrated. But they're hungry, and they're good guys. So even if it's hard to give a shit about Crisp tees and zip-up runners, it's easy to wanna see Cam and Ben make it, and should be fun to see if and how they do.
Stray observations:
I didn't have a chance to focus on the supporting cast much, but Eddie Kaye Thomas (as Cam and Ben's mensch-y money guy David), Luis Guzman (as Cam's scheming, ex-con cousin Rene) and even the notorious Kid Cudi (as their pot-slinging friend Domingo) are all great. Just a shame Martha Plimpton had to bail on season two in deference to Raising Hope. Stupid Raising Hope.
"My boy Rich from Temple Israel is practically running Roc Nation right now."
Rene and his cronies debating the best Luther Vandross songs killed me.
Dancer: "Maybe we can still do something about fetish, but still post-feminist." Ben: "Yes, about fetish. If you still wear the outfits, and like… torture each other."
Cam: "I'm having a pop-up shop." Rene: "You're having a Pop-Tart what?"
Nice plug for East Village Radio. And cool casting of Stimulated Dummies alum Gee Dajani as the on-air DJ.
Lulu: "I think your boobs got bigger." Rachel: "It's this dress. It's tit-ular."
Punk fashion designer in Exploited shirt and studded leather jacket: "We're trying to get into haberdashery."
Ben, while stoned on the subway: "Should I have invited my mom tonight?"
Ben, while stoned on subway and enamored with a kid's outfit: "Would it be weird if I asked little man where I got his boots? How dope are those boots?"
Ben, while stoned on subway and screaming in a silent, unmoving car: "Am I yelling?!"
New York comedic actor Jonny Sollis, as a party-goer at the pop-up show, to Julie: "Who do you date? Cam?" Julie: "Ben." Sollis: "Ben? I'll just go fuck myself."
Similar to my system with White Collar, I'll be grading How To Make It on the merits of how episodes stand against each other for this specific series, so bear that in mind if you're concerned about the letter attached.