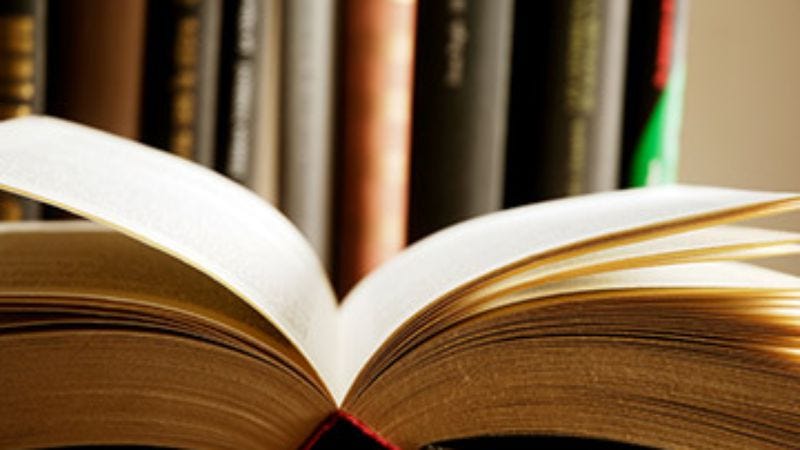 1. The Long Walk by Richard Bachman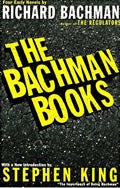 Of all the books Stephen King wrote under his "Richard Bachman" pseudonym, it's most surprising that The Long Walk hasn't already been adapted, since compared to what it took to bring The Running Man and Thinner to life, The Long Walk could practically be a student film. Although its premise is wholly science fiction (concerning a cruel, government-sponsored walking contest where anyone who drops below four miles per hour is executed), The Long Walk is actually more a psychological drama—albeit with just a touch of Battle Royale—than a flashy actioner. Any adaptation would require little except a talented ensemble cast (and a halftrack), since the story is all in the anecdote-heavy dialogue, terse interactions similar to the uneasy camaraderie of a war film. Producers would probably want to amp up the gore and throw in lots of flashbacks to alleviate all that talking—and there's probably no way its ambiguous ending would stand, either—but the right director could turn Walk into a gripping foxhole drama with just a hint of high-concept horror. The fact that King's favorite adaptor, Frank Darabont (The Shawshank Redemption, The Mist), recently snapped up the rights is a good sign—if nothing else, it means Mick Garris won't get his hacky hands on it.
2. Jonathan Strange & Mr .Norrell by Susanna Clarke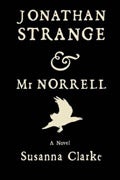 It's a shame that Tim Burton is already set to release a 19th-century British period piece—he would have been the perfect director to bring Jonathan Strange & Mr Norrell to the big screen. As it is, Dangerous Liaisons' Christopher Hampton has been tapped to adapt the book sometime next year. And while Hampton is no slouch, just imagine Burton appropriating Sweeney Todd's cast wholesale: With a bit of hair dye, Johnny Depp might have made a perfect Jonathan Strange, and Alan Rickman certainly would've excelled at portraying the gentleman with the thistle-down hair. As for Mr. Norrell, what's Ian Holm up to? Susanna Clarke's source material, of course, will be the real star: Her 2004 novel and its alternately eerie and arch history of English magic is not only perfect grist for the projectors, it's just the thing to wean budding fantasy buffs off the Harry Potter franchise as it winds down.
3. The Time Traveler's Wife by Audrey Niffenegger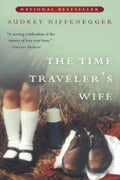 Filming began in September on an adaptation of this irresistible, vertiginous love story about a librarian (Eric Bana) who travels uncontrollably through time, and the artist (Rachel McAdams) he marries. In fact, the movie rights were sold before the novel was published and became a book-club sensation. How will the film version handle the fractured continuum of the book, seen from the perspective of the girl visited in childhood by a man who knows her future? Has the premise's thunder been stolen by the similarly themed TV series Journeyman? Will the book's middle-aged female fans leave the theater weeping? Maybe all the publicity department needs to know is this: "From the screenwriter of Ghost."
4. The Dogs Of Babel by Carolyn Parkhurst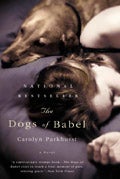 The Internet Movie Database lists this spooky novel about animal-human communication as "in development." David Fincher comes to mind as the right director for Carolyn Parkhurst's tragic story about a man whose need to find out whether his wife's death was an accident or a suicide leads him to try teaching his dog, the only witness to the event, to speak. Nicolas Cage or Liam Neeson would work as the husband, an academic who cloaks his increasingly bizarre research under the veneer of objective scientific curiosity. And maybe William Wegman could lend one of his Weimaraners for the dog—that heartbreaking look of "What are you doing to me, master?" will have audiences getting out their handkerchiefs.
5. The Road by Cormac McCarthy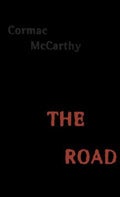 Excited for Will Smith's upcoming post-apocalyptic flick I Am Legend? Bah… look how clean and sharply dressed he is, driving luxury vehicles around—that isn't apocalypse! Better hold off two years for Cormac McCarthy's The Road. The Pulitzer-winning novel doesn't hold back anything in its gritty tale of an Earth turned to wasteland and populated by scattered bands of cannibals. But science-fiction fans shouldn't expect Mad-Max-esque action: The Road is a slow-paced, dismal affair with little dialogue and heavy focus on the minutiae of survival (mostly looking for food and trying to stay warm); a successful film adaptation would mirror the measured desperation of The Pianist. With Viggo Mortensen reportedly starring and John Hillcoat—who already has one excellent trek-through-wasteland movie under his belt with The Proposition—directing, The Road should be a dark, harrowing journey that redefines the doomsday-film landscape.
6. Jernigan by David Gates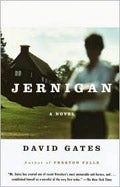 Self-destructing midlife suburban males have made for some terrific films, American Beauty perhaps the most notable. But while that movie portrayed its protagonist's breakdown through near-slapstick (boss-blackmailing, smoking pot with teens), Jernigan—a Pulitzer Prize finalist—resonates with believability. Peter Jernigan is a widower, father to a teenage son, and (increasingly) an alcoholic, and his inability to handle any of these aspects of his life leads to a depressingly rapid downfall. The wisecracking Jernigan is much more likeable than, say, Nicholas Cage in Leaving Las Vegas, making a Jernigan film easier to sit through; Jernigan's biting sarcasm would also get more intelligent laughs than American Beauty's cheap sight gags (i.e., faux fellatio). Why should David Gates' 1991 novel be adapted now? Well, it's been 14 years since Robert Downey Jr. was nominated for Best Actor, and it's time he got his Oscar props—this would be just the movie to do it.
7. A Confederacy Of Dunces by John Kennedy Toole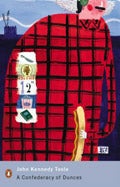 The history of the often-almost-filmed A Confederacy Of Dunces offers a tantalizing exercise in imagining greatness that might have been, overshadowed only by the prospect of what else John Kennedy Toole might have written if he hadn't committed suicide in 1969. The Pulitzer-winning cult classic has been attempted on several occasions, with John Belushi, John Candy, and Chris Farley all named at various points to step into the oversized shoes of hyper-neurotic intellectual man-child Ignatius J. Reilly, along with such talents as Buck Henry, Stephen Fry, and Richard Pryor in key roles. Most recently, director Steven Soderbergh and Will Ferrell were attached to the movie, which was cancelled in 2005 amid lawsuits, then reportedly revived again, but apparently now dead in the water. Adapting Dunces' bilious satire, rich in bizarre description and interior monologue and so essentially suffused with the spirit of 1960s New Orleans, would be difficult in any case—although Terry Gilliam did just fine with the similarly challenging Fear And Loathing In Las Vegas. Post-Katrina, capturing the spirit of New Orleans on film as well as Dunces did on the page seems almost impossible, but maybe all the more important because of it.
[pagebreak]
8. Ubik by Philip K. Dick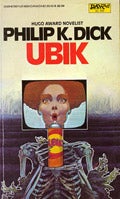 Philip K. Dick died in 1982, the same year that Blade Runner, the first adaptation of one of his novels, was released. Since then, his work has been pillaged for cinema successfully (A Scanner Darkly) and abysmally (Paycheck). But 1969's Ubik was the first Dick book considered for the big screen; Dick himself wrote a screenplay for it in 1974 at the behest of New Wave auteur Jean-Pierre Gorin, but the project never materialized. It's a shame, since many of the novel's topics—terrorism, cryogenics, drugs, consumerism run amok—are quintessentially Dickian and as relevant (or more so) today. And while Steven Spielberg spruced up his adaptation of Dick's Minority Report with gobs of Hollywood action, Ubik is already a gripping thriller—in addition to being a time-warped mind-fuck. A Scanner Darkly producer Tommy Pallotta holds Ubik's option, and he's expressed interest in pushing the project forward soon.  With Paul Giamatti allegedly playing Dick in an upcoming biopic, the timing couldn't be better.
9. The March by E.L. Doctorow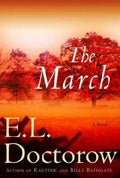 Doctorow's slim fictionalized account of General Sherman's destructive advance through Georgia pings between dozens of characters, sketching an America in the process of remaking itself in the final year of the Civil War. It'll take a writer and director with a mutually deft touch to capture the book's post-apocalyptic force without losing its occasionally comic side, or its nuanced depiction of how the War widened the divide between rich and poor in a purportedly democratic nation. The trick is to follow Doctorow's structure, shifting the action between a variety of fronts to capture the story's simultaneity and scope. Any filmmaker brave enough not to tinker with the book too much should find the resonant modern themes all lined up: the insanity of war, the inexorability of greed, and the responsibilities that invading armies have to the people they liberate.
10. The Life And Times Of Scrooge McDuck by Don Rosa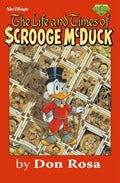 When Pixar's John Lasseter took over Disney's animation department, he promised to revive cel-animated features. A great place to start would be with this picaresque biography of Donald Duck's rich uncle—a tale that winds from the Scottish moors in the 1870s through various gold rushes over the next century. Rosa's 12-chapter graphic novel already cleaves nicely into a trilogy, with the end of the every fourth chapter ending on a high, and while each chapter does more or less stand alone, episodic stories are pretty much the norm for classic children's literature, and could be for movies as well. Besides, wouldn't Disney like to have three sure-fire hit features to release in consecutive years, Lord Of The Rings-style? And what a coup for comics and animation fans too, to see a big-screen version of Rosa's funny, action-packed, and profoundly pragmatic portrait of wealth's promise and pitfalls.
11. "The Moosepath League Chronicles" by Van Reid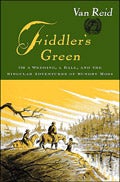 Since 1998, Reid has penned five Dickensian novels set in late 19th-century Maine, each starring kindly lawyer Tobias Walton, his companion/servant Sundry Moss, and the three businessmen who make up the rest of the do-good Moosepath League. The books typically begin with some congenial fellowship, and then coincidences push the members off in different directions, to rescue kidnapped babies, lady balloonists, or blackmailed magnates. Reid's straightforward recreations of 100-year-old serialized novels—with no tongues or cheeks in sight—may strike some as cloyingly sweet, but the stories are tightly constructed and endlessly surprising, with a lot to say about how social conventions both bind us and restrict us. If Wes Anderson were looking for a change in direction and a crossover hit, his sensibility would be well-suited to Reid's books, which read like juvenile fiction for adults.
12. The Bonehunters' Revenge by David Rains Wallace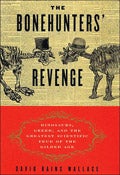 The true story of the bitter, career-destroying conflict between 19th-century America's two most prominent dinosaur hunters, Edward Drinker Cope and Othniel Charles Marsh, seems like a no-brainer for a movie. The so-called "Bone Wars"—decades of vicious infighting, dirty tricks, and self-destructive jealousy that bankrupted both men—also led to some of the most dazzling scientific discoveries of the age, and even drew in people like Ulysses Grant and Buffalo Bill Cody. It was like The Prestige meets Jurassic Park. The story has been told several times in prose form, including The Bonehunter's Revenge, Mark Jaffe's The Gilded Dinosaur, and Jim Ottaviani and Big Time Attic's slightly fictionalized graphic novel Bone Sharps, Cowboys, And Thunder Lizards. But surprisingly, nobody has ever put the story on film. Giant lizards and giant egos clashing in the Old West, both out for blood? Hollywood, drop whatever you're doing and get to work on this.
13. Mister Sandman by Barbara Gowdy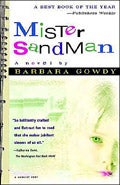 Barbara Gowdy's Mister Sandman is about the Canary family, whose dysfunction is like any other family's, until Doris and Gordon's teenage daughter Sonja gives birth to tiny Joan, dubbed "the reincarnation baby" because at birth she apparently screamed "Oh, no, not again!" right before she was dropped on her head. As Joan develops into a reclusive idiot savant, living mostly in her closet, the story becomes a rumination on the acute observation of children and their way of secretly understanding adults. The Technicolor cartoon suburbia in which the story is set brings to mind the gossipy town Tim Burton devised for Edward Scissorhands. The "musical" project baby Joan reveals over the course of the story could be handled by Danny Elfman. But Joan, described "with those pale green eyes, and the hair on her head… like milkweed tuft," thankfully could not be portrayed by Johnny Depp. Your move, Mr. Burton.
14. Oh Pure And Radiant Heart by Lydia Millet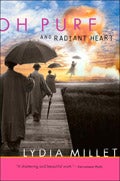 Lydia Millet's Oh Pure And Radiant Heart takes on humanity's 62-year-old phobia of nuclear devastation and somehow turns it into a science-fiction/love story/black comedy that leads readers to root for J. Robert Oppenheimer, Enrico Fermi, and Leo Szilard, the scientists and engineers who brought us the damn bomb to begin with. In a plot device that steals generously, though subconsciously, from the television series Quantum Leap, three hero-scientists are transported to the present day after a test flash renders them unconscious. In a particularly funny early scene, Oppenheimer awakes in a motel room and spends the greater portion of his day figuring out what the remote control does, variously typing on it and pointing at objects until he hits the power button and the television comes alive. The three geniuses eventually embark on separate quests, visiting Hiroshima memorials and protest parades for disarmament. Aghast at what their work has done to the world, they reform and become crusaders against themselves. While a director like Robert Zemeckis might be inclined to turn this into his own politically minded Back To The Future, let's hope Terry Gilliam reads this book before he does.
[pagebreak]
15. Cloud Atlas by David Mitchell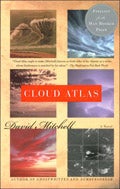 Large-scale, ambitious fiction doesn't work in films when hacked to pieces and squished into 90 minutes, so two movies and a Peter Jackson-esque dedication to perfection would be needed for David Mitchell's Cloud Atlas. The book has six stories presented in different formats; Cloud Atlas Vol. 1 would launch the stories of a 19th-century seafarer (as related in a diary); a 1930s composer (as related in letters); an investigative journalist in the '70s (as written in a novel); a present-day book publisher (as shown in a film); a clone in a dystopic future (as told in an interview); and a primitive tribesman in a far, post-apocalyptic future (as related in verbal storytelling). Cloud Atlas Vol. 2 would then work backward through the stories' conclusions, ending with the seafarer. Why now for Cloud Atlas? Because it's been a long time since there's been a good film in any one of its genres.
16. A Heartbreaking Work Of Staggering Genius by Dave Eggers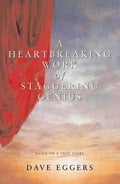 The film rights to Dave Eggers' terrific, perfectly titled memoir were purchased in 2002, two years after the book's release, and various directors have been rumored to be attached. The story, which revolves around Eggers' efforts to raise his little brother after their parents' deaths, has apparently been adapted for the screen already, by novelist Nick Hornby and John Cusack's writing partner, D.V. Divicentes, and director Kim Peirce (Boys Don't Cry) is the latest director supposedly attached. She'd be a good choice, considering that the slow-moving story will take a deft touch to bring to life without any Hollywood sap attached.
17. King Dork by Frank Portman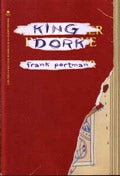 Will Ferrell's company purchased the movie rights to Frank Portman's hilarious teen-lit novel King Dork not long after it was published, and though production hasn't begun, the movie is in active development. (This, of course, means little—but at least they're talking about it!) If done right, a Dork movie could slot alongside great adolescent-angst dramedies; Portman, singer of the long-running punk band The Mr. T Experience, knows of what he speaks. The main character, Tom Henderson—the titular King Dork, also known by a variety of demeaning nicknames—and his best friend constantly start new bands, imagining names and album covers, each described in loving detail. It would be a mistake to give the movie over too completely to the story's mystery aspect, though, so they'll need to tread lightly and study Portman's characters as much as the plot.
18. Middlesex by Jeffrey Eugenides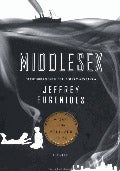 Jeffrey Eugenides' Pulitzer-winning second novel nestles a small, personal story about a young person coming of age in Michigan while becoming aware of his/her intersexuality within a larger story of intertwined families, genocide, and American immigration. A film version would be an ambitious undertaking, but it'd make a great project for any director who could capture Eugenides' gentle, biting irony and hone into the book's examination of identity and the many uncontrollable factors that shape it, even in a country that values fresh starts.
19. World War Z by Max Brooks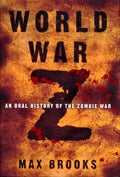 Moviegoers can't be blamed for feeling a little zombie fatigue these days, but that's no reason Max Brooks' apocalyptic, politically astute, weirdly inspiring tale of humanity in the face of a world gone undead should remain unfilmed. The book is probably too episodic in its current form, but cherry-picking key sequences—the submarine episode, or (sniff) the tales of the anti-zombie canine corps—and presenting them as separate stories in a shared universe, Sin City style, could easily work.
20. The Moviegoer by Walker Percy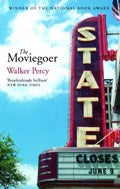 Rumor long had Terrence Malick eyeing this project, and it's hard to imagine anyone making Walker Percy's classic American existential novel without Malick's dreamy philosophizing and eye for finding the profound in the fabric of everyday life. Then again, the success of Mad Men, a TV show whose hero owes a lot to Percy's spiritually adrift protagonist, suggests that Malick's approach isn't the only one that could work.
21. The Hobbit by JRR Tolkien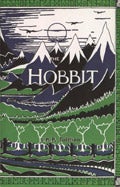 To an outside observer, the idea of a Lord Of The Rings prequel directed by Peter Jackson is a no-brainer: His Rings trilogy cumulatively grossed more than a billion dollars in domestic theater run alone, drawing in casual fantasy fans, non-fans, and fanatics alike. They looked terrific and they even mostly respected the source material. They also spawned a renaissance in epic fantasy films, which has diluted the market somewhat. But surely audiences would flock back to theaters for a fourth Jackson/Tolkien pairing. Jackson wants to do the film, and fans desperately want to see it. Unfortunately, his lawsuit against New Line over accounting practices prompted studio head Bob Shaye to announce that New Line would never work with him again. Shaye has since softened that stance considerably—the prospect of another $500 million or so in profits has to be tempting, lawsuit or no—but the future of a Jackson Hobbit is still uncertain. News stories in April 2007 put Spider-Man director Sam Raimi in negotiations to hand Spider-Man 4 over to another director and take on The Hobbit, which seems like messing with success on two franchises at once. It's a pity; Hobbit, which was written for a younger audience, is accessible adventure with much of the sweep and epic sprawl of the Rings books—plus a big honkin' dragon, and who doesn't want to see Jackson's version of that?