Here's what's up in the world of TV for Tuesday, March 26. All times are Eastern.
TOP PICK
New Girl (Fox, 9 p.m.): It's not the best time of year to come to Chicago: The A.V. Club's home turf is all gray skies and snow flurries right now, and the general tenor of the population can be summed up in slumped shoulders and a deep sigh. (Though some of those people should experience Texas in July and get back to your What's On Tonight? correspondent about seasonal unbearableness.) And it's never the best time of year to go to a funeral, so the characters of New Girl are setting themselves up for all sorts of disappointment by traveling to the Windy City to pay their respects to one of Nick's family members. Then again, they also get to hang out with Margo Martindale in Chicago, which is more than Erik Adams can say from beneath three layers of clothing, a heavy coat, scarf, and cap.
---
REGULAR COVERAGE
The Mindy Project (Fox 9:30 p.m.): Mindy sets out to keep Ellie Kemper from moving into her building—to which David Sims says "Why the big fuss?" before unfurling a banner in front of his apartment building that reads "If you lived here, you'd be home by now (in addition to thinking that Erin is the only salvageable part of The Office's last three seasons)!"
G/O Media may get a commission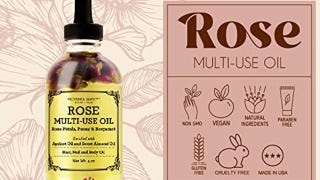 Provence Beauty Rose Multi-Use Oil
Justified (FX, 10 p.m.): "Raylan tries to restore order to the Drew Thompson case," according to the synopsis, to which Noel Murray replies "Order? This whole case is out of order." The synopsis replies, "And that's why Raylan tries to restore order to it!" And then they go back and forth for, like, two hours, until all parties involved are wiped out.
Smash (NBC, 10 p.m.): Smash sank to a new low in the Nielsen overnights last week, pulling a sickly 0.7 rating among adults under 50. At least one adult under 50 will be watching and thinking about this show until it moves to its Saturday burial ground, and that man is Noel Murray.
Cougar Town (TBS, 10 p.m.): The cul-de-sac crew considers expanding its membership, but Ryan McGee's more interested in Travis' search for a new Penny Can partner—because Ryan wants more than anything to be that new partner.
---
TV CLUB CLASSIC
The Shield (11 a.m.): The first of this week's episodes is titled "Cherrypoppers," and Brandon Nowalk regrets to inform you that it has nothing to do with neo-swing one-hit wonder Cherry Poppin' Daddies—which, 16 years after "Zoot Suit Riot," remains the filthiest band name to ever appear on the Billboard Hot 100.
Home Movies (1 p.m.): Erik Adams is finding it harder and harder to describe Home Movies in terms that don't make the series sound like an animated experiment in bleak social realism—but you try to find a better way to summarize a two-parter where Brendon reconnects with his estranged father and then goes to family therapy with Mr. Small and his new girlfriend. (Did we mention that Louis C.K. is in these ones? That makes it sound a little less bleak, right?)
---
WHAT ELSE IS ON
Polar Bears: Edge Of Existence (Animal Planet, 8 p.m.): Which sounds no less foreboding than how we originally read the title, Polar Bears: Edge Of Extinction. Still doesn't dispel the notion that we're slowly melting the polar bears' natural habitat.
Transit Of Venus (Science Channel, 9 p.m.): The final transit of Venus—during which the second planet from the Sun passes between the center of our Solar System and the Earth, becoming a visible spot across the face of the Sun—of the 21st century occurred last summer. So, to witness this phenomenon, you either have to watch this special or set the ol' cryogenic alarm clock for December 2117.
Prospectors (Weather Channel, 9 p.m.): Theoretical sample of dialogue the Weather Channel's newest reality show: "There's gold in this here series! GOOOOOOOOOOOOOOOLD! But, to be accurate, we're hunting for gems."
The Game (BET, 10 p.m.): The Game begins its third season on BET, matching the number of years it spent on The CW. Does this mean the football dramedy will explore its free-agency options for season seven?
From Dusk Till Dawn 2: Texas Blood Money (Flix, 8 p.m.): Flix was psyched to have its own all-night From Dusk Till Dawn marathon, but then it got to the video store—because video stores are still plentiful in this theoretical scenario, and also where anthropomorphized premium-movie channels get all their movies—to find someone had checked out the first in the series. "Oh good—we didn't imagine the two sequels," Flix said, eagerly renting two From Dusk Till Dawn movies not directed by Robert Rodriguez or starring George Clooney.
Days Of Wine And Roses (TCM, 8 p.m.): TCM, meanwhile, was already having a rough week. "I'm just going stay in and watch Jack Lemmon and Lee Remick drink themselves to death," it said, before crumpling onto the couch—only to be rudely interrupted by its roommate at the KableTown Arms, Flix, who carried a 12 pack of Miller High Life, an armful of direct-to-DVD From Dusk Till Dawn sequels, and a highly detestable grin.
NHL Hockey: Rangers At Flyers (NBC Sports, 7:30 p.m.): Thank goodness for the upcoming NHL realignment which will bring—well, only two additional teams, the Detroit Red Wings and the Columbus Blue Jackets, into NBC Sports' East Conference-heavy rotation. But that'll at least add variety to the network's current "Every other game is in New York or Pennsylvania" programming strategy.
---
IN CASE YOU MISSED IT
The Voice: [In the tune, if not exact rhythm and meter, of The Voice theme song.] THIS IS THE NEW VOICE! THIS IS THE VOICE (WITHOUT THE SEXUAL TENSION BETWEEN ADAM LEVINE AND CHRISTINA AGUILERA)! THIS IS CAROLINE FRAMKE'S TAKE ON THE NEW VOICE!