Renegade director Kevin Smith is changing the way audiences look at film once again as the Tusk director continues to cast actual, professional actors in his new film Mallrats 2. The director, known for his innovative mise-en-scène and camera movements, has already persuaded Jason Lee, Shannen Doherty, Jeremy London, Ethan Suplee, Jason Mewes, Michael Rooker, and Stan Lee to clear their busy schedules for the film.
Now Smith has confirmed several more actors are joining the cast: Renee Humphrey and Joey Lauren Adams will return to the fold, although whether they will reprise their roles from the original film or play new characters is unclear, as Smith is perpetually changing the rules of storytelling. Big fucking dude Sven-Ole Thorsen and podcaster Scott Mosier will also be back for more; it's rumored that these actors will actually be paid for their work, which is exciting news for them. (Whether newly Dark Knight-ed Ben Affleck will return for a second go-around at the Orange Julius stand remains unclear.)
In a recent interview with Rock 102 with Shmonty & Carolina, a typically long-winded Smith mentioned that the script is nearing completion; he also talked about how he's cool, but he's not cool:
"Lately I've been doing this thing where I'm like 'Do you want to do what's good for your career, or do you just want to have fun?" he continued "Nobody's clamoring for a Mallrats sequel, but I would love to make one. It's been like, 20 years."
It's actually been exactly 20 years, and plenty of people who idolize the cast of Smith's AMC show Comic Book Men would love to see a Mallrats reunion on the big screen (or at the very least, video on demand). In 2006, Kevin Smith returned to his old stomping grounds with Clerks II, a sequel to his first, low-budget film that resonated with the same Star Wars-quoting overgrown children who flocked to see the first one.
Smith is planning on shooting Mallrats 2 sometime in 2016.
G/O Media may get a commission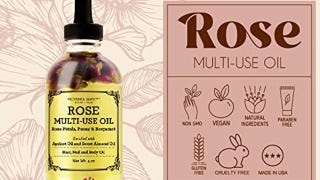 Provence Beauty Rose Multi-Use Oil