The way Wes Anderson nails understated hipness, the directors at Rockstar Games nail cool. Serving as a pop-counterculture staple alongside Six Feet Under and the latest Beck album, Midnight Club 3 can be added to the short list of must-plays for the urban gaming set.
The cool starts before pedal even finds metal. While the competition dumps you behind the wheel of a generic Honda Civic or a bunk VW Beetle, Midnight Club 3 will have you settled into a '64 Chevy Impala reminiscent of Boyz N The Hood, or a snarling '78 Monte Carlo that'll have you feeling tougher than Denzel Washington in Training Day.
Once the "go" sign is given, the chaos of racing begins. Forget closed courses; almost all of the races here are of the free-for-all variety, leading through massive urban sprawls—San Diego, Detroit, and Atlanta all represent. The goal is to get to a series of ordered checkpoints, but how you get there is your business. Along your chosen route, expect to topple dozens of streetlights, disintegrate the efforts of Arbor Day, and ruin the rides of law-abiding commuters. If you play long enough, you can even unlock special moves: Agro mode is a daydream for road-ragers, allowing you to plow through traffic without losing momentum.
The game's best (and worst) aspect is that most races won't top three minutes, and many last about half that. It's great to be able to replay the abbreviated races until you win, but the races are so short, and the soundtrack is so popping, you could end up saying "just one more" until 4 in the morning.
Beyond the game: DUB Magazine teamed up with Rockstar for MC3, helping them select cars and the seemingly endless list of optional after-market parts. They even helped convince the manufacturers to allow car damage.
Worth playing for: The first time you kick the nitro and the world turns into a Monet.
G/O Media may get a commission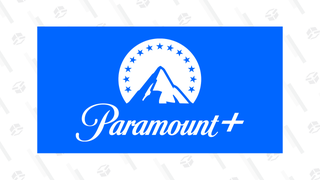 One month free
Paramount+ One-month Free Trial
Frustration sets in when: You have to finish first in a race to advance, which means you could run a race 15 or more times before tasting victory.
Final judgment: Slick, hectic, and DeLorean-fast, this sharply crafted urban racer boasts equal parts adrenaline and style, plus enough hot rods to keep you cutting corners.