Although Foo Fighters head honcho Dave Grohl recruited many superstars for the documentary Sound City, the musician he seemed most giddy about nabbing was none other than Mr. "Jessie's Girl" himself, Rick Springfield (or "Rick Fucking Springfield!" as Grohl calls him in the film). Musically, the pairing made a lot of sense: Springfield was the Foo Fighters of the '80s, a rocker that excelled at power-pop-influenced, hook-laden rock songs that were consistent but not necessarily innovative. And like Grohl, the 63-year-old is a tireless performer; four decades into his career, he still tours the U.S. on a consistent basis and is always writing songs. In fact, Springfield's 2012 record, Songs For The End Of The World, is a solid reflective album reminiscent of such artists as Butch Walker, Pete Yorn, and Fall Out Boy.
But whereas Grohl is lauded for being a Renaissance man, Springfield isn't generally considered to be in the same league. In fact, the Wikipedia page dedicated to Songs For The End Of The World was deleted because there was "no evidence of notability." (Ouch.) The lack of reverence is puzzling. Springfield's had 17 songs hit the Top 40 of the Billboard Hot 100 singles chart, and he's generally treated kindly by music critics. Plus, his acting résumé is diverse: Besides playing Dr. Noah Drake on General Hospital, he's guest-starred on Californication and Hot In Cleveland and done musical theater.
So why doesn't Rick Springfield get more widespread respect? For that, you have to look to the early '70s, when he was marketed as a dreamy heartthrob—a tag that only intensified in the early '80s, when he first acted on General Hospital and released the mega-hit LP Working Class Dog. Springfield's status as a full-fledged teen idol overshadowed his musical gifts. Like so many artists before and after him, having a pretty face and a fresh-faced audience created a lasting stigma that lingered long after his fans had grown up.
Springfield's in good company, however. For every teen idol that matured into a credible adult artist—a list that includes The Beatles, The Beach Boys, The Rolling Stones, Michael Jackson, members of New Edition, and Justin Timberlake, among others—there are plenty more talented acts who still fight to be taken seriously as career musicians. The members of Duran Duran were inspired by the O.G. punk and glam movements and have influenced a whole generation of synth-loving bands themselves. However, they still have to answer for their time as goofy New Romantics frolicking in the jungle and on yachts. In a 2012 Fuse interview, frontman Simon Le Bon got a little animated when asked about the subject of boy bands and Duran Duran. "We play our instruments, we write our songs, we don't do dance routines… And we don't do what we're told."
To the contrary, for a time, sunny British Invasion clones The Monkees were TV-producer puppets who mostly just sang their hits. Soon after their TV show and music became a sensation, the group's members demanded they have more studio control. But even chart-topping albums and successful singles didn't let them fully shake the fabricated-band label. "With all due modesty since I had little to do with it, the Monkees' songbook is one of the better songbooks in pop history," Peter Tork told Rolling Stone in 2011. "Certainly in the top five in terms of breadth and depth. It was revealed that we didn't play our own instruments on the records much at the very moment when the idealism of early Beatlemania in rock was at its peak. So we became the ultimate betrayers."
G/O Media may get a commission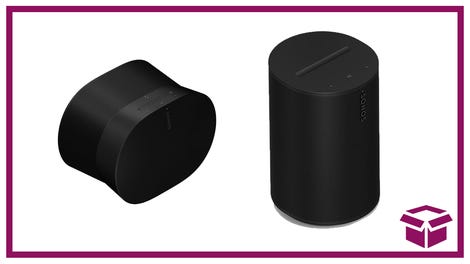 Sonos
Sonos Era 300 + Sonos Era 100
Tork and Le Bon spell out perhaps the biggest misconception about teen idols: They can't also be talented songwriters or players. That this idea lingers is almost hard to believe. Springfield was an accomplished songwriter who wrote or co-wrote most of his own hits—he tackled such weighty topics as his father's death—while Debbie Gibson was only 17 when she had a No. 1 hit with "Foolish Beat," a song she wrote, produced, and performed. El DeBarge of R&B family act DeBarge arranged and produced some of their most popular '80s material. Modern idols such as Taylor Swift and Ed Sheeran have won awards for their compositions, and even members of boy bands The Wanted, Backstreet Boys, New Kids On The Block, and N'Sync have songwriting (and, in the case of NKOTB, production) credits to their name. No wonder such artists feel insulted to be considered lightweights; in most cases, these accusations have no merit. They're not being manipulated; they're working within the system and leveraging their popularity for creative input.
And then there are bands like Hanson, which long ago chose to go the independent route and assume more control over its output. Initially, it was a shrewd move: The group knew that its fans appreciated and wanted to hear music with substance—something in which Hanson specialized from day one. (Although it certainly didn't hurt that all three brothers were cute as a button and had great hair, the trio's earliest work was saturated with classic bubblegum-rock and power-pop signifiers.) And as its career progressed beyond "MMMBop," the group had the freedom to evolve into a rock band capable of writing and interpreting wise-beyond-their-years music. In fact, Hanson's new record, Anthem, is a resonant, soul-rich collection of songs that not only pairs nicely with the band's many charitable endeavors but also goes well with its new beer, Mmmhops.
But besides being smart businessmen, the brothers Hanson deserve respect because they clearly appreciated the sophistication of their fans. Sadly, this is still a radical move. Teenage girls, the major audience for teen idols, aren't given enough credit for being savvy culture consumers. The possibility that they could appreciate and want to hear music with substance (and not just blindly worship the cute guy or perky pop star) often isn't even considered. Besides being insulting and sexist, such assumptions are also wildly incorrect.
Teen idols, as well, do their part to introduce impressionable listeners to broader musical styles, from classic rock (Hanson covered The Spencer Davis Group's "Gimme Some Lovin'") and blues (early Stones) to early R&B (The Beatles), new jack swing (N'Sync's redo of Johnny Kemp's "Just Got Paid"), and even alternative rock (Hanson again, with a cover of Radiohead's "Optimistic"). By doing the occasional cover, they also often function as a vital gateway to other bands worth hearing: One Direction mashed together Blondie's "One Way Or Another" and The Undertones' "Teenage Kicks" in a recent song, while an early Duran Duran B-side is a cover of David Bowie's "Fame." Such reverence for musical history extends beyond covers; Nick Jonas tapped members of Prince's New Power Generation band for his side project, Nick Jonas & the Administration.
Despite such marquee names, the Jonas project never took off in a major way. Perhaps this was because it was a vehicle for Disney darling Nick Jonas—and not someone with a little more cred. (Imagine if Solange or Beck tapped the same band for a tour.) It's often perception, and not musical quality, that affects how a teen idol's evolution is perceived. The baggage of reputation overwhelms objectivity. That's the other catch-22 of teen idol-dom: Once locked into a certain image or style, it's hard to be taken seriously—or find success—even when the artist wants to evolve into something else. Just ask Patrick Stump. In Fall Out Boy, he's a beloved, popular figurehead. But as a soul-, funk-, and '80s R&B-influenced solo artist, he was largely viewed with indifference. Apathy has also struck New Kids On The Block this year: The group's snappy new neo-soul single, "Remix (I Like The)," is all over VH1 but didn't even chart on the Billboard Hot 100.
At least one teen idol is experiencing some amount of redemption for the years of neglect, however. A touching new documentary about Rick Springfield, An Affair Of The Heart, tells the stories of his superfans, who follow him to shows around the country and eloquently explain what his music means to them—from comfort after a long recovery from surgery to musical kinship and companionship. Incredibly, the footage of Springfield included within the film is just as moving: It shows the pin-up in a reflective mood about his marriage, his shortcomings, and his past indiscretions. Most of all, An Affair Of The Heart reinforces how utterly fallible and vulnerable the its subject really is. In many scenes, he's not that far removed from the fans who've traveled thousands of miles to see him. After all Springfield has been through musically, he's grown up to be most relatable as a vulnerable human being.