Here's what's happening in the world of television for Friday, March 2 and Saturday, March 3. All times are Eastern.
Top pick
Saturday Night Live (NBC, Saturday, 11:30 p.m.): Okay, so Charles Barkley only ever competed at the Summer Olympics, but as NBC steps back its sports regimen from the 16-day marathon of Pyeongchang 2018, it figures that the network would trust the first, post-Winter Olympics episode of SNL to a former athlete who's hosting the show for the fourth time. This in spite of the relatively ignoble history of jocks mixing it up with the comedy nerds in Studio 8H, a tradition that has produced the likes of Peyton Manning's United Way spoof and "Derek Jeter's Taco Hole," but also ill-advised outings like the show's return from the 2002 games, in which freestyle skier Jonny Moseley largely played different variations of freestyle skier Jonny Moseley. It's worth noting that that particular installment was partially salvaged by musical guests Outkast; the show appears to be following a similar tack here by booking 2018's own white-hot, Atlanta-based hip-hop act, Migos.) Given Barkley's history with the show and his good-sport spirit about being impersonated by Kenan Thompson, Dennis Perkins is willing to give the Hall Of Famer the benefit of the doubt. But he's not afraid to call technical fouls on the host if necessary.
Regular coverage
Jane The Virgin (The CW, Friday, 9 p.m.)
Marvel's Agents Of S.H.I.E.L.D. (ABC, Friday, 9:01 p.m.)
G/O Media may get a commission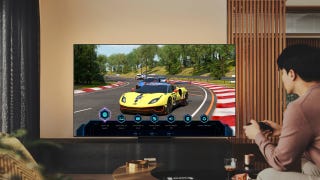 Up to $700 off
TVs, Cell Phones, Smart Home, and More
Wild card
Bad Tutor (Lifetime, 8 p.m.): Not to be confused with Bad Santa, Bad Teacher, Bad Moms, the Bad Teacher TV show, Bad Santa 2, or A Bad Moms Christmas. Those are all comedies, and Bad Tutor is not. If it was, it would be called Bad Tooter, a premise that would also make for prime 10-to-1 fodder for SNL.