Composer James Horner defined the sound of Hollywood in the 1980s and '90s, scoring the likes of Titanic, Braveheart, Aliens, Apollo 13, Clear And Present Danger, Field Of Dreams, Glory, and Star Trek II: The Wrath Of Khan. He died Monday morning when his turboprop plane crashed into a field in Santa Barbara County. Horner was 61.
Though born in Los Angeles into a film industry family, Horner spent his formative years in London; as a result, he spoke with an accent that seemed neither here nor there. His musical education included a stint at the Royal College Of Music, where he studied under György Ligeti. As a young composer, he struggled to get his work performed, and after accepting a commission from the American Film Institute, decided to pursue film scoring as a career. Like so many ambitious young talents of the period, he ended up at Roger Corman's New World Pictures.
Horner's first big gig was scoring Battle Beyond The Stars, Corman's attempt at cashing in on the popularity of Star Wars. The low-budget space opera was a greenhouse of rising talent, with cult animator Jimmy T. Murakami handling directing duties, John Sayles writing the screenplay, and special effects by James Cameron, for whom Horner would later score Aliens, Titanic, and Avatar.
Horner's resourceful, rousing score attracted the attention of Hollywood producers, leading him to compose the music for Star Trek II: The Wrath Of Khan and 48 Hrs., which became two of the biggest hits of 1982. His star rose rapidly. It helped that he could work fast: The climax of Aliens was scored almost overnight, and the cue, known as "Bishop's Countdown," became a staple of movie trailers for the next decade. The score earned Horner one of his first two Oscar nominations; he was nominated the same year for An American Tail.
Though Horner had a serious talent for construction, he often recycled melodies and motifs from his own work and from that of his favorite composers, leading to accusations of plagiarism and repetition. (Coincidentally, the same accusations would later be leveled at Hans Zimmer, who would come to replace Horner as the dominant reference for Hollywood scoring.) His four-note "danger theme," used in half a dozen projects, became a favorite nitpick of film scoring aficionados. And yet, some of Horner's most interesting work came out of recycled material. His offbeat synth, sax, and steel drum score for Commando, for instance, was based on a single cue from 48 Hrs.
G/O Media may get a commission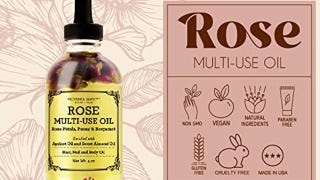 Provence Beauty Rose Multi-Use Oil
Horner's tendency to repeat himself should not discount how good he was at developing action and suspense, often accompanied by wordless choirs and martial snares that rang as though they were recorded in a cathedral. Though popularly associated with the kind of warm-toned orchestral scoring that has fallen out of favor in recent years in favor of sharp and brassy sounds, Horner played an important role in expanding the sonic palette of the Hollywood movie, popularizing Celtic instrumentation and world music influences. And he could write rousing, misty-eyed Americana with the best of them, as heard on his score for The Rocketeer.
Horner was nominated for nine Oscars, winning two for Titanic, which remains the best-selling orchestral soundtrack of all time. Intensely prolific in the '80s and '90s— when he could score as many as nine movies in a year—he slowed down in the mid-2000s. Later in his career, he often passed on high-profile projects, including Harry Potter And The Sorcerer's Stone and The Lord Of The Rings. After going three years without scoring a feature, he was gearing up to return this year, with scores already completed for the upcoming Southpaw, The 33, and Wolf Totem.