James Karen, the actor who brought about The Return Of The Living Dead and indirectly blew up The Little House On The Prairie, has died. A massively prolific performer with an expressive and instantly recognizable hang-dog face, Karen appeared in more than 200 film and TV projects over his 70-year career, and was 94 when he died this week.
Born in Pennsylvania, Karen took to the stage early, working with big names like Karl Malden and silent film star Buster Keaton, who eventually became the godparent of one of his children. Meanwhile, he began steadily branching out into television and film as well, creating one of those resumés that younger actors can only look at with fascination and envy. Everything from M*A*S*H to Dallas to Seinfeld to Matlock to American Dad!—and literally dozens of other shows—featured at least one Karen performance, usually as a heavy or authority figure tossing his weight around. (Larry Sanders Show fans will recognize him as network president Sheldon, one of several axes always hanging over Larry's TV neck.)
G/O Media may get a commission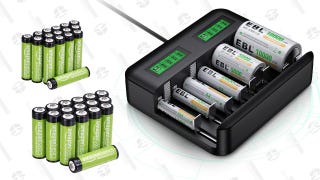 He was no less omnipresent in film, where his list of directors ranged from David Lynch (Mulholland Dr.) to Oliver Stone (Wall Street, Nixon, Any Given Sunday). In 1982, Tobe Hooper cast him as the guy who tricks Craig T. Nelson's family into living on top of a bunch of ghosts in Poltergeist—and then he went to go hang out with Quincy, M.E. and Herbie The Love Bug that same year. The man worked, and worked tirelessly, is the point we're trying to make.
But while Karen's career is woven like a bit-part tapestry through so much of the pop culture landscape from 1948-2018 (like the time he played the villain in the final episode of Little House, forcing the townsfolk to blow up Walnut Grove in defiance of his land-grubbing ways), he'll probably be best remembered for one of his most substantial roles: Hapless medical supply foreman Frank in the beloved cult horror comedy Return Of The Living Dead.
As the guy whose fuck-up basically ends up dooming all of humanity in the gory, gratuitously funny classic, Frank hits all sorts of notes of panic, desperately trying to spin a bad situation into not actually being his fault. Yet Karen still makes him likable, even noble, as he ultimately chooses to sacrifice himself to avoid coming back as a zombie (a decision that was, per a 2006 interview, equal parts affection for the character, and a desire by Karen to not have to stand around in the rain during the movie's grimy finale).
Karen—who appeared in an indie horror film, Cynthia, just this year—was the epitome of the tireless, hard-working character actor, a man whose face will always be better known than his name. Even when he wasn't acting for TV and film, he was appearing in commercials, serving as the face of the Pathmark supermarket chain for more than 20 years. (According to The Hollywood Reporter, when his Little House appearance made him a public villain, Pathmark was deluged with protesters angry that such a scoundrel was promoting their brand; Karen wrote back to them individually, assuring them that "Mr. Pathmark" was on the up and up.)
His career encapsulates the character actor's paradox, that of being recognizable without ever receiving much in the way of actual recognition. The few awards he did receive over seven decades of work were for his stints in horror, where fan devotion can be counted on to elevate small but great work to superstar status. There's something fair about that, given that he once described Return Of The Living Dead as "the most fun he ever had in making a movie"; after all, it's not every day that the heavy, or the minister, or the stodgy TV exec gets to have a little fun.