"Big Gay Al's Big Gay Boat Ride" (season 1, episode 4; originally aired 9/3/97)
If the first season of South Park produced a masterpiece, it's "Big Gay Al." It's still pretty rough around the edges, but this is the earliest episode in which what would come to feel like the South Park attitude comes through loudest, clearest, and funniest. Back when it seemed really important to some people to define that attitude in terms of some commonly recognized spot on the partisan divide, you used to hear it described as "libertarian," and in the early years of the show, it was fashionable to throw around the term coined by Andrew Sullivan, "South Park Republican." Tellingly, the phrase doesn't seem to have survived the episodes the show turned out during the Bush presidency.
Parker and Stone both appear to possess that rare and wondrous thing, a sense of humor that sees the ridiculous in everything, regardless of how they vote, if they vote. (The single stupidest political position I've ever encountered on South Park was in the episode that came out after the 2000 presidential election, which was based on the idea that anyone who thought the votes should be counted correctly before the media declared the winner was just a whiny poopy-head, a judgment that probably comes down to Parker and Stone's wanting to believe that, as we used to hear all the time back then, that there was "no real difference" between the candidates of the major parties, so it's not as if it mattered who got to ride in Air Force One, except for whose ego was going to be bruised. (Their mock sitcom That's My Bush! hit the airwaves less than three months after George W. Bush was sworn in as president, but if things had gone the other way, they were set to go with a show called Everybody Loves Al. It wouldn't surprise me if the real reason they seem to have so much contempt for Al Gore is that, by dragging out the election, he messed with their production schedule.)
The spirit behind "Big Gay Al" is scornful of hurtful, mean-spirited stupidity but pretty wide open toward anything else. Targets, in ascending order of how hard the show hits them, include sports fetishism at the expense of education standards, people who need to check with Jesus before knowing what they think about moral issues that aren't that complicated, and homophobia. There's also a small but conspicuous detail that goes a very long way toward clarifying the difference between this show and The Simpsons. Once The Simpsons became a cultural phenomenon, it had no trouble attracting big-name guest voices who wanted to join the party. Once upon a time, tuning in to see a character speaking with Dustin Hoffman's voice was a lot of fun, but over the course of several hundred celebrity cameos, it did have a deadening effect on the show's ability to draw blood.
G/O Media may get a commission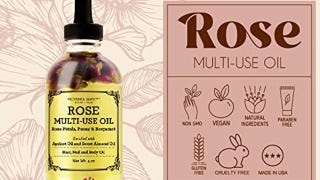 Provence Beauty Rose Multi-Use Oil
"Big Gay Al" features South Park's first, and damn near last, celebrity voice cameo, which is announced in the opening credits, and which Comedy Central did not try to keep a secret in promoting the episode. The voice is that of George Clooney, who was just then ascending to the mantle of America's favorite guy and who had played a role in promoting the original Internet videos. He plays Sparky, Stan's dog, and all he gets to do is snuffle and bark—and he doesn't especially even sound like "George Clooney, snuffling and barking." Comedy Central was apparently very excited when they learned that Clooney was going to be in an episode of the show, and then very confused and a little embarrassed when they learned just what he'd be doing in it, and if they thought that maybe Parker and Stone just didn't get the way it worked but that eventually they would, they were wrong.
Sparky, who Stan adores and talks up as "the toughest dog on the mountain," kicks the plot into gear by shtupping every male dog Stan tries to set him against, in the hopes that he'll prove his bad-assedness by getting into a fight. He even begins to show up wearing a pink scarf, which just reappears when Stan tears it off him, as if it were spontaneously regenerating. In his confusion, Stan, whose prowess on the football field is temporarily making him a star, turns to Mr. Garrison for help. Mr. Garrison explains that "Gay people are evil, evil right down to their cold black hearts, which pump not blood like yours and mine, but rather a thick, vomitous oil that oozes through their rotten veins and clots in their pea-sized brains, which accounts for their Nazi-like violent behavior." (It's left to Chef to point out that, by this time, a lot of people at home had pegged Mr. Garrison as gay. Mr. Garrison indignantly replies that he only acts gay because the chicks love it.)
Stan drives Sparky off, where he is taken in by Big Gay Al, who takes in pets who have been rejected by their owners at his Big Gay Animal Sanctuary. Big Al takes Stan on his Disneyland-style boat cruise, which illustrates the existence and acceptance of homosexuality through the ages, hits a bump in the road with a scary depiction of "the oppressors—Christians and Nazis and Republicans, oh my!"—and climaxes with the kind of big musical number that Parker and Stone would become famous for long before they took Broadway by storm. (Although it's been referred to before, this episode also includes the first real look at Jesus' cable access show. Although, like Forrest Gump telling the crowd at the Vietnam protest the one thing he knew to be true about the war, technical difficulties interfere with his explicitly sharing his position on homosexuality, Jesus seems reasonable enough to leave you with the impression that Parker and Stone are the kind of guy who find Christians hard to take but think J.C. himself was kind of all right.)
Although it ends with the genuinely sweet image of Stan and the other sadder-but-wiser, repentant pet owners being gratefully reunited with their gay pets, the episode isn't just a pro-tolerance brief; if it were, it wouldn't be any different from any number of TV shows that tried to argue for tolerance of gays by showing that gay people aren't really any "different" from the straight heroes. Big Gay Al is different from the other people in South Park: Why, he's a thousand times more fabulous! Parker and Stone, the heterosexual wiseass show tune enthusiasts, must have been among the first straight, male entertainers to latch onto the appeal of camp and gay style—the secret weapon of John Waters and Pedro Almodovar and Charles Ludlam and many others—and try and wield it for themselves. Bigotry against others isn't fair, but as someone says more than once in this episode, life is not fair. The open message of "Big Gay Al" is, if you want to be a dumbass and have a problem with gay people, go ahead—knock yourself out. But try not to torture yourself too hard over all the cool stuff you'll be missing.
Stray observations:
Phone-in caller to Jesus' show: "I just wanted to thank you for the advice. And for dying for my sins, that was really nice."
Parker and Stone had some real problems with focus in the early years, and the biggest slip here probably comes not with the gay stuff but in the color commentary provided by the football announcer, who says things like, "I haven't seen a Jew run like that since Poland in 1938." His partner tells him that such statements aren't "very P.C." According to the mythology surrounding the show, Comedy Central objected to the sportscaster's offensive remarks, without realizing that he was supposed to be the butt of the joke himself. But within the show's own satirical framework, the point that he's the asshole is muddied by the fact that somebody else scolds him by using the dreaded phrase "P.C." One nutshell definition of what was meant by the term "South Park Republican" is that it was someone who despised "political correctness" above all else, and by the time this episode aired, the term had become such a hot button among conservative loudmouths that I'm not sure there was anyone left in the English-speaking word who ever used it except as a term of abuse. The guy making all the idiot statements may be an asshole, but Parker and Stone should have understood that, playing the game by the rules they themselves seemed to have set up, anybody who tried to shut him down for not being "P.C." was going to be perceived by many people as even worse.
"An Elephant Makes Love To A Pig" (season 1, episode 5; originally aired 9/10/97)
This two-episodes-per-week schedule really feels like an ideal format when—as was also the case last week—an episode that's especially interesting gets bracketed with one about which there's not a lot to say. That's not necessarily a putdown. I saw "An Elephant" back when it was first broadcast but I didn't remember it very well until I sat down to watch it again, and before I did, I shuddered a bit at the title. But I enjoyed a lot of it. It's often funny, but that's about as far as sustained analysis of it might go, because, starting with that title, it's about as silly as this show has ever gotten. (The title is silly not just in and of itself, but because it's the compromise version: Parker and Stone were reportedly still so green, they thought they had a fighting chance of getting Comedy Central to let them call it "An Elephant Fucks A Pig.")
What happens? Check the title again. Why happens? Well, Kyle has gotten himself a pet elephant, via mail order. ("The ad said it would take four to six weeks, but it only took three!") His mom won't let him keep it because it takes up too much space, so the boys have the bright idea of genetically engineering a new species of smaller elephant by cross-breeding it with Cartman's pot-bellied pig, Fluffy. A glowering, uni-browed kid named Terrance, whose character design is the most grotesque thing in an episode rife with four-anused monkeys, declares that not only are they attempting the impossible, but he'll smoke them either way by cloning a human being. "Well spank my ass and call me Charlie," says Mr. Garrison, sounding bored out of his skull. "Isn't this exciting? Two A-plus students in a cloning war."
The boys, with the elephant and Fluffy in tow, hightail it to the genetic engineering ranch on the outskirts of town, which, in classic Tim Burton fashion, exists in a perpetual zone of Universal horror-picture black and white. It is presided over by a caricature of Marlon Brando in The Island Of Dr. Moreau, which counts as a miscalculation, only because there isn't anything Parker and Stone can do with the character that's half as funny as what Brando got up to in that movie. He does show off his menagerie of creatures with four asses apiece, but he has to break it to them that pig and elephant DNA simply can't be spliced together: "Haven't you ever heard that song by Loverboy?"
To the rescue, as usual, comes Chef, who suggests that the boys forget messing around with genetic experimentation and just do it the old-fashioned way. How do you get a pig and an elephant to mate? "Do what I do," says Chef. "Get 'em good and drunk." This is one of those episodes where you end up on your knees, praying thanks to God for having allowed Isaac Hayes to temporarily brighten our world. ("Hey!" Chef exclaims when the elephant penetrates Fluff—offscreen, thank Christ. "Now I know how all those white women must have felt.") Meanwhile, Terrance is revealed to be the son of the Dr. Moreau character, and has created a messed-up, violent, massive-headed mutant-clone version of Stan. By the time the monster clone has invaded Stan's house and is busting up the furniture, you might as well be watching Adult Swim. Which, again, is not necessarily a bad thing. Except there's a reason those shows only tend to be 10 minutes long, without commercials.
Stray observations:
When Stan implores his friends to help him clean up the house before his parents come home, Cartman grunts, "I ain't helpin' crack!" That's almost as perfectly unanswerable as "Eat my fuck!"