Yesterday we previewed the biggest movies opening between now and the end of October, offering readers a few options to take their minds off the shitshow that the debates will surely be, jeez. Today we cover the films of November and December, most of which will be released after America casts its vote for the next president. Will we be in the mood to celebrate with a festival favorite or drown our misery in popcorn, soda, and unseasonal CGI? Either way, The A.V. Club will guide you through the cinema of our post-election season. (Speaking of which: Please vote. You can do it on the way to Doctor Strange.)
NOVEMBER
Doctor Strange (November 4)
What's it promising? Marvel goes to magic school. The story of the comic book Sorcerer Supreme gets the big-screen treatment, aided by Benedict Cumberbatch in the title role, alongside a massively overqualified supporting cast that includes Tilda Swinton, Chiwetel Ejiofor, and Mads Mikkelsen. As with all things Marvel, the specifics of the doc's origin story are being kept under wraps, but the trailers suggest slightly more visual ambition than what viewers can usually expect from the Marvel house style.
What special interest group will it appeal to most? Doctors who've suffered crippling injuries preventing them from practicing medicine—a sorely underserved audience.
Will it get our endorsement? Does it fucking matter? It's a Marvel movie—we're all going to see it eventually. (Although we're curious to see if director Scott Derrickson can pull a James Gunn and fit his darker sensibilities successfully into the Marvel machine.)
Trailer
Hacksaw Ridge (November 4)
G/O Media may get a commission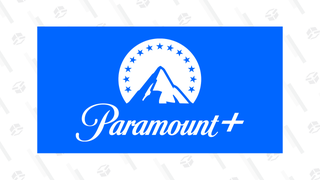 One month free
Paramount+ One-month Free Trial
What's it promising? Mel Gibson—back in the director's chair for the first time since Apocalypto—helming a biopic of Desmond Doss (Andrew Garfield), a religious pacifist who enlisted in the Army as a medic during World War II and became the first conscientious objector to receive the Medal Of Honor. Expect battlefields, derring-do, and an off-putting emphasis on putting the hero through physical pain.
What special interest group will it appeal to most? Pacifists, who've waited too long to get a big-budget rah-rah war movie of their own. Sergeant York sure as heck doesn't count.
Will it get our endorsement? Gibson knows his way around a muddy battlefront, but one could easily see Doss' principled stance feeding right into his weakness for suffering righteousness.
Trailer
Trolls (November 4)
What's it promising? Hey, remember Troll dolls? They're back, in singing CGI form!
What special interest group will it appeal to most? Anyone who's not already sick of Justin Timberlake's "Can't Stop The Feeling!"—which seems like it was released around the same time Troll dolls were still popular—or willing to endure it again if it means briefly pacifying the kids.
Will it get our endorsement? The Lego Movie has forever forced the slightest benefit of the doubt upon even the cheapest of toy-to-film adaptations. And Trolls' voice cast is led by actors (Timberlake, Anna Kendrick, Zooey Deschanel, Russell Brand, Jeffrey Tambor) who are both charming and cartoonish, to varying degrees. Still, Trolls' chief function as a multi-platform merchandising machine (Gwen Stefani also plays a major role as "the Trolls' resident DJ") is about as discouraging as the fact that it's an "origin story" of how the Trolls got their neon hair. Bet it has something to do with being yourself!
Trailer
Loving (November 4)
What's it promising? A history lesson that doubles as a deeply moving reminder of the toll exacted on those who fight for equality. Directed by Jeff Nichols (Mud, Take Shelter, Midnight Special), the film stars Joel Edgerton and Ruth Negga as Richard and Mildred Loving, an interracial couple who were prosecuted for miscegenation. The resulting case, Loving v. Virginia, went before the Supreme Court in 1967 and made interracial marriage legal nationwide.
What special interest group will it appeal to most? Expect a lot of excitement from pathetic internet trolls who spend their days attacking "social justice warriors" and any cultural object they perceive as being even vaguely progressive. (It's possible that we've misunderstood the meaning of the word "appeal.")
Will it get our endorsement? Possibly. Reviews out of Cannes were mostly glowing, with Negga's quietly dignified performance in particular noted as a standout. Surlier critics (not to be confused with the trolls), however, found Loving's relentless emphasis on Richard and Mildred's nobility a tad simplistic.
Trailer
Bleed For This (November 4)
What's it promising? Rights, lefts, uppercuts, body blows—all the tactics of every boxing drama since Kirk Douglas laced 'em up in Champion (1949). More specifically, it's a comeback tale, based on the true story of middleweight clubber Vinny Paz, who broke his neck in a car accident in the early 1990s and then improbably worked his way back into the ring. Miles Teller stars as Paz; expect lots of stories about his workout regimen and how he got into prime-cut shape.
What special interest group will it appeal to most? Teller, who needs some credibility after Fantastic Four fizzled, is hoping this Raging Bull-esque turn will play for Academy voters more than Jake Gyllenhaal's similar attempt in Southpaw did. It goes without saying that fight fans will be intrigued.
Will it get our endorsement? The real-life story is brutal and amazing, and the possibility exists that director Ben Younger will do it justice. But movies have a strange ability to make truth seem more predictable than fiction.
Trailer
Arrival (November 11)
What's it promising? Sci-fi for grown-ups. Denis Villeneuve (Sicario) applies his dark, ominous touch to an adaptation of Ted Chiang's Nebula Award-winning "Story Of Your Life," about a linguist (Amy Adams) tasked with figuring out an extraterrestrial language after mysterious alien spacecraft begin appearing around the globe.
What special interest group will it appeal to most? Alien-arrival preppers who know enough about what's coming not to think that potential intruders will be MacOS compatible.
Will it get our endorsement? Given the source material and Villeneuve's track record with entertaining, arty genre movies, the odds seem to be in Arrival's favor. The question is how Chiang's prose—which makes purposeful use of different tenses and mixes first and second person—will translate to the big screen.
Trailer
Billy Lynn's Long Halftime Walk (November 11)
What's it promising? A newly clear-eyed look at the second Iraq War, courtesy of director Ang Lee, who shot this flashback-heavy movie about a soldier (Joe Alwyn) appearing in a glitzy football halftime show at a Hobbit-destroying 120 frames per second, said to offer ultra-clear (if still potentially video-y) resolution and unstrained 3-D. According to early reports from those who have seen elect footage, both the halftime fireworks and the battlefield flashbacks are startlingly vivid.
What special interest group will it satisfy most? Technology fetishists who enjoy the treasure-hunt aspect of finding a theater that is, in fact, equipped to show a 120 fps 3-D movie in full 4K resolution.
Will it get our endorsement? It seems likely. Even without high-tech help, Lee has a way of looking at the past with fresh eyes, and this movie's supporting cast is eclectic, featuring Kristen Stewart, Vin Diesel, Steve Martin, Tim Blake Nelson, and Chris Tucker. Even if this is "minor" Lee like Ride With The Devil or Taking Woodstock, it will probably be fascinating.
Trailer
Elle (November 11)
What's it promising? Divided reactions. But you'd expect no less from director Paul Verhoeven, who's spent the past five decades provoking audiences (though this is his first major film since 2006's Black Book). Elle opens with a woman (Isabelle Huppert) being sexually assaulted—quite violently—and then shrugging it off as if it were nothing. Things only get dicier from there, as she engages in a strange battle of wills with her assailant in between having an affair with her best friend's husband and running a video game company.
What special interest group will it appeal to most? Verhoeven fans who prefer Basic Instinct to RoboCop or Total Recall. (Showgirls fanatics, you're on your own.) Also, anyone seeking a movie that lets its strong female character be as flawed and fucked up as the average male protagonist. They'll be pleased/disturbed.
Will it get our endorsement? Yes, though primarily for Huppert's deliciously abrasive performance. The story, adapted from French author Philippe Dijan's novel Oh…, features various elements (including a tragic childhood backstory) that seem to coalesce near the end and then don't. Still, it's unforgettable.
Trailer
The Love Witch (November 11)
What's it promising? A meticulously—even fetishistically—crafted Technicolor throwback. The Love Witch revives the '60s and early '70s exploitation subgenre of witchcraft thrillers that double as commentaries on feminism (see also: George Romero's Season Of The Witch). Packed with lushly photographed occult imagery and colorful interior design, the film tells the story of a sexy sorceress whose obsession with love magic backfires.
What special interest group will it appeal to most? B-movie aficionados and fashionable young women who dabble in tarot cards.
Will it get our endorsement? Early festival reviews of the film have been glowing, and director Anna Biller's artistic eye and camp sensibilities combine into what looks like a heady witch's brew indeed.
Trailer
Almost Christmas (November 11)
What's it promising? Another entry in the "overstuffed dysfunctional family who pulls it together for the holidays" genre. Danny Glover plays the patriarch of an extended family that includes Mo'Nique, Omar Epps, Gabrielle Union, J.B. Smoove, and Romany Malco. After the passing of Glover's wife, the clan assembles for a yuletide gathering, only to bear witness to family drama, adultery, pratfalls, and the power of cheesy Christmas cinema to bring people together.
What special interest group will it appeal to most? Your aunt who's always trying to find the best movie to make everyone sit through together on Christmas visits.
Will it get our endorsement? As a good movie? Unlikely. As a safe pick for the family holiday movie outing? Possibly, though writer-director David E. Talbert (the execrable Baggage Claim) inspires minimal confidence, and is also responsible for a film called He Say…She Say…But What Does GOD Say? So, you know, there's that.
Trailer
Shut In (November 11)
What's it promising? Naomi Watts in a one-woman brawl against Mother Nature. Given the lack of a trailer—or any other details about the film, really—the only information available is a one-sentence description: "A widowed child psychologist (Watts) lives an isolated existence in rural New England. Caught in a deadly winter storm, she must find a way to rescue a young boy before he disappears forever." It sounds like a beat-the-clock thriller, only with snow replacing the clock. Though the promotional people might want to consider a "beat the other films named Shut In" strategy, as there are numerous sites out there that have it confused with the supernatural 2015 version.
What special interest group will it appeal to most? Agoraphobes.
Will it get our endorsement? Only if it lets us borrow a portable generator next time the lights go out during a storm.
Trailer
Fantastic Beasts And Where To Find Them (November 18)
What's it promising? A trip back to the olden days in "the wizarding world of Harry Potter." Written by J.K. Rowling (but not strictly based on her book of the same name), Fantastic Beasts tells the tale of Newt Scamander (Eddie Redmayne), a magical diplomat who arrives in 1920s America on a mission of friendship that quickly goes awry when some of his creatures escape. Dan Fogler, Colin Farrell, and Samantha Morton play a few of the people Newt meets—some helpful, some not.
What special interest group will it appeal to most? Potter-philes, primarily—which includes the many fans who can't afford tickets to Rowling's hot new Harry Potter play in London.
Will it get our endorsement? Pardon our muggledom, but we're skeptical. While director David Yates did a good job with three earlier Harry Potter films (Order Of The Phoenix, Half-Blood Prince, and the two-part Deathly Hallows), his The Legend Of Tarzan this past summer was pretty dreary, and the trailer for this looks indistinguishable from all the other whimsical, effects-heavy children's films of the 2010s. We're also less than enthusiastic about the news that this will be the first of a trilogy. Can't we just get one good movie first and then see how it goes?
Trailer
Manchester By The Sea (November 18)
What's it promising? All the intimacy of Kenneth Lonergan's You Can Count On Me, married to the complicated ambition of his Margaret. The playwright-turned-filmmaker bridges his first two features with his third one, a devastating family drama about a taciturn Boston handyman (Casey Affleck) sorting through the unfinished affairs of his recently deceased brother (Kyle Chandler), while mulling the prospective responsibility of raising his orphaned nephew (Lucas Hedges).
What special interest group will it satisfy most? The unsentimentally sentimental, if that makes sense. Lonergan keeps the whole thing in a near-constant state of heightened emotion, while still managing to steer away from easy catharsis at every opportunity.
Will it get our endorsement? Few movies released this year will get a heartier one. Manchester By The Sea is a masterpiece—funny and heartbreaking, with tremendous performances (Affleck has never been better), gorgeous Massachusetts scenery, and a complicated flashback structure that gives it the sweep of grand tragedy, even as Lonergan grounds it in quotidian detail.
Trailer
Nocturnal Animals (November 18)
What's it promising? Suspense, nestled within domestic melodrama, framed as art. Based on Austin Wright's novel Tony And Susan, the film stars Amy Adams as a successful career woman who receives a manuscript from her ex-husband and becomes concerned that the story he's telling is based on something true—and possibly dangerous. Nocturnal Animals follows both Susan's life and the book she's reading, exploring the parallels while commenting on how fiction informs our understanding of the world. A top-shelf supporting cast includes Jake Gyllenhaal, Laura Linney, Isla Fisher, and Michael Shannon.
What special interest group will it appeal to most? Fashionistas and book-club members. This is designer Tom Ford's second film as a writer-director after 2009's well-received A Single Man, so expect a fair amount of style as well as the kind of literary ambiguity that goes down well with a good bottle of wine.
Will it get our endorsement? Strongly leaning "yes." A Single Man is a hit-and-miss film, but it's beautifully shot and well-acted, and there's no reason to think that this follow-up won't be the same. Plus, you can never have too many classy thrillers in one fall movie season.

The Edge Of Seventeen (November 18)
What's it promising? Raunchy teen-angst comedy, in the mold of Diablo Cody and Cameron Crowe. Hailee Steinfeld stars as Nadine, a miserable high schooler whose life takes a turn for the worse when her older brother starts sleeping with her best friend. Kyra Sedgwick and Woody Harrelson play two of the adults who try to help pull her out of the dumps. The Edge Of Seventeen marks the feature debut of writer-director Kelly Fremon Craig, who's been developing the film for years with producer James L. Brooks.
What special interest group will it appeal to most? True Grit fans who've been waiting for Steinfeld to be a movie star again. Judging by the trailer, this could be another breakout role for her, taking advantage of her unique combination of pluck and fragility.
Will it get our endorsement? It's been a few years since we've seen a good, adult-friendly high school comedy—maybe not since Easy A?—so if this is even halfway decent, we're in favor of it. (The Brooks imprimatur is certainly reassuring.)
Trailer
Moana (November 23)
What's it promising? Another musical princess tale from the studio that brought you Frozen. There are hooks that make Moana more interesting than your average Disney product, however. For one, it features the company's first Polynesian princess, a welcome corrective to Frozen's lily-white facade. And if that weren't reason enough to get on board, Hamilton's Lin-Manuel Miranda helped write the songs for this adventure about a teen (Auli'i Cravalho) who teams up with a demigod named Maui (Dwayne "The Rock" Johnson).
What special interest group will it satisfy most? The kid that's grown tired of their Elsa doll, and show-tunes nerds who have worn the spots off the Hamilton soundtrack.
Will it get our endorsement? The studio has been on something of a run as of late, with Frozen, Big Hero 6, and Zootopia all winning over fans and (many) critics. Moana brings back veteran animation directors Ron Clements and John Musker (Aladdin, Hercules), and enlisting Miranda might have been the best decision Disney's made since hiring Howard Ashman.
Trailer
Allied (November 23)
What's it promising? That after several tours of duty, Brad Pitt will re-win World War II once and for all! He plays an American spy who falls in love with a French spy (Marion Cotillard) while out on a dangerous assassination mission. The script comes from Peaky Blinders creator Steven Knight.
What special interest group will it satisfy most? Greatest Generation types relieved that the insultingly youthful-looking Pitt has taken up the mantle of movie star determined to chronicle every damn aspect of the Second World War.
Will it get our endorsement? It seems likely. This is well-trod territory, but not by director Robert Zemeckis, who despite his rep as Spielberg Junior has never made a World War II picture. If his technical prowess, Knight's grit, and Pitt and Cotillard's charisma come together, this should be a good one.
Trailer
Bad Santa 2 (November 23)
What's it promising? Thirteen years after Billy Bob Thornton's seedy, misanthropic Santa Claus came to town, then puked all over it, he's back for another round of Christmas movie sacrilege. Thornton's joined by fellow returning cast members Tony Cox and Brett "Thurman Merman" Kelly—plus new additions Kathy Bates and Christina Hendricks—in what looks to be an unapologetic rehash of the original's winningly depraved black comic formula, complete with another holiday-themed robbery plot, Thornton schooling the now-adult Kelly in how to be a man, and endless scenes of the titular character hissing at the world like a drunk, cornered possum.
What special interest group will it appeal to most? The same people who welcomed the original Bad Santa as the hot, bourbon-laced breath of foul air it was amid the annual crop of holiday dross—and who aren't exhausted by the many years of Bad [BLANK] imitators it spawned.
Will it get our endorsement? Thornton himself probably said it best when he shrugged of this long-gestating sequel, "It'll do real well I imagine and people will say, 'Well, it wasn't as good as the first one.' and we'll say 'Yeah, we knew it wouldn't be.'" With director Terry Zwigoff replaced by Mean Girls' Mark Waters and a screenplay that's been worked over by no fewer than four writers—including Entourage's Doug Ellin—how could it be? Still, the fact remains that there's something timelessly, endlessly appealing about Billy Bob Thornton telling cute little kids to fuck off.
Trailer
Rules Don't Apply (November 23)
What's it promising? Warren Beatty, who hasn't been in a movie in 15 years, making an unexpected return to both acting and directing with a sex comedy about a chauffeur (Alden Ehrenreich) and a starlet (Lily Collins) who get involved with germ-phobic billionaire recluse Howard Hughes (Beatty). It might seem like an unlikely project, but par for the course in a filmmaking career than includes a Super Bowl-themed remake of Here Comes Mr. Jordan, a big-budget epic about American communists, a live-action Dick Tracy, and, you know, Bulworth.
What special interest group will it appeal to most? Baby boomers, who still remember Beatty as a major star (or at least know who he is, unlike today's Beatty-deprived young voters) and are the group most likely to look past the movie's unappealing trailers and title.
Will it get our endorsement? Beatty's notorious pickiness about roles since Bonnie And Clyde has guaranteed that every movie he's been in is at least interesting, if only as a Warren Beatty project—well, except for the last one.
Trailer
DECEMBER
La La Land (December 2)
What's it promising? Ryan Gosling and Emma Stone paired up in a swooning, old-fashioned Los Angeles-set musical romance about a jazz pianist who falls in love with an actress. Whiplash writer-director Damien Chazelle and his regular musical collaborator, Justin Hurwitz, started out with a jazz musical—the charming, under-seen 16mm shoestring indie Guy And Madeline On A Park Bench—and La La Land's entrancing trailer hints that they'll be returning to the genre with confidence and style (as well as a lot more money).
What special interest group will it appeal to most? Hopeless romantics who believe in their heart of hearts that Hollywood can still make a great musical over half a century past the genre's commercial and creative peak.
Will it get our endorsement? Chazelle is two for two as a director of highly stylized movies about musicians, and he also wrote the enjoyable, Brian De Palma-esque Grand Piano. If anyone can revive the starry musical, it's him, and we're hoping that La La Land is more sublime throwback than grand folly.
Trailer
Kidnap (December 2)
What's it promising? Oscar winner Halle Berry lending some dramatic heft to the "mama lion" archetype as a mother who's willing to do anything it takes—from high-speed minivan chase to hand-to-hand combat—to save her young son after he's kidnapped from an amusement park one afternoon.
What special interest group will it appeal to most? By confirming their worst fears, Kidnap will reassure helicopter parents that their methods are correct.
Will it get our endorsement? The plot is a typical potboiler of the sort usually associated with basic-cable TV movies. The addition of Pusher remake director Luis Preto and producer Lorenzo Di Bonaventura (Salt, Red) doesn't do much to increase our excitement.
Trailer
Keep Watching (December 2)
What's it promising? Found-footage frights or found-footage frustration, depending on your tolerance for the style. It also promises to deliver Bella Thorne and Ioan Gruffudd as daughter and father in a family forced to play a mysterious and deadly game by the home invaders (the film's previous title) who take them all prisoner. It's got a first-time writer and director, but Screen Gems is already hoping this will be a new horror franchise for them. Plus, Carl from The Walking Dead is in it, so maybe you'll get to see him die for a change.
What special interest group will it appeal to most? Devotees of "Fuck, Marry, Kill" who would just as soon dispense with the first two options.
Will it get our endorsement? You've got to be pretty sharp to do something new with found footage, and frankly, with the surprising exception of M. Night Shyamalan, no one's pulled that off lately.

Things To Come (December 2)
What's it promising? Another deceptively unconventional drama about individuals weathering change and lives that never were from the gifted French writer-director Mia Hansen-Løve. Her last two movies, Goodbye First Love and Eden, spanned years, following characters as they drifted from their teens into adulthood. In a change of pace, her latest focuses on a middle-aged philosophy professor (Isabelle Huppert) who gets thrown for a loop after her husband leaves her and her mother dies.
What special interest group will it appeal to most? Anyone who brought along an Elena Ferrante novel as a beach read this summer and didn't make any excuses about the cover.
Will it get our endorsement? Hansen-Løve doesn't seem capable of making a bad movie, and we're intrigued to see what she'll do with as big of a presence as Huppert, having spent most of her career working with ensemble casts of promising up-and-comers.
Trailer
The Eyes Of My Mother (December 2)
What's it promising? Nightmares. From the filmmaking collective that brought you Afterschool, James White, and Martha Marcy May Marlene comes the year's most disturbing coming-of-age story. To reveal much about the plot would be to spoil the "fun," so we'll just say that this black-and-white shocker—a first feature, remarkably—concerns a young farm girl whose psychological development gets rudely interrupted.
What special interest group will it satisfy most? Sickos with refined taste in movies—which is to say, cinephiles who prefer their horror both arty and extreme.
Will it get our endorsement? It's too elegantly upsetting not to. But the recommendation comes with a warning: Rarely do movies that look this good make you feel so bad.

Office Christmas Party (December 9)
What's it promising? To make America's long-held dream of an unofficial feature version of a pretty good Saturday Night Live music video from a couple of years back a reality. The movie, about a branch office attempting to save their jobs by wooing a client with a wild holiday party, even does SNL the courtesy of bringing along Kate McKinnon and Vanessa Bayer in supporting roles. They're backing up a studio-comedy ringer cast that includes Jason Bateman, Jennifer Aniston, T.J. Miller, Olivia Munn, Jillian Bell, Randall Park, and Matt Walsh.
What special interest group will it satisfy most? Office managers and fun-committee members everywhere—assuming it has enough of the quotidian details that most movies about the workplace blithely ignore.
Will it get our endorsement? Directors Josh Gordon and Will Speck made the enjoyable Blades Of Glory; they're also reuniting Bateman and Aniston from their limp 2010 comedy The Switch (and clearly trying to recreate the feel of their Horrible Bosses team-up). Much like the question of whether to attend the annual office holiday party, this one may have to be a game-time decision.
Trailer
The Salesman (December 9)
What's it promising? Like every film by Iranian director Asghar Farhadi (A Separation, The Past), The Salesman sets a seemingly basic scenario in motion and then watches it grow increasingly complicated. Here, a married couple performing in an amateur production of Death Of A Salesman find their relationship tested when they move into a new apartment whose previous owner turns out to have been a prostitute. A former client shows up when the wife is alone and all hell subsequently breaks loose.
What special interest group will it appeal to most? Arthur Miller devotees need not apply—despite the title, Death Of A Salesman itself plays very little role in what happens, even symbolically. The target audience is people who've seen Farhadi's previous work and recognize him as the greatest dramatist alive.
Will it get our endorsement? Yes. While The Salesman doesn't achieve the exhilarating heights and shattering depths of A Separation—few movies do—it features the thorny insights into human behavior that make Farhadi the (visually adept) heir to old-school theatrical titans like Chekhov and Ibsen.
Trailer
The Bye Bye Man (December 9)
What's it promising? An old-school horror movie of the "teens meet supernatural killer" variety. The twist—a generous term for it—is that the titular Bye Bye Man gets in your head and forces you to do the killing, which will make a great defense when you're on trial for murder. Bumped back six months from a summer release date to the holiday season (always a promising indicator of quality), this horror flick features three Wisconsin teens who discover the legend of the magical evil spirit, and once you learn about him, it's pretty much downhill from there.
What special interest group will it appeal to most? 14-year-olds looking for an escape from holiday fare.
Will it get our endorsement? It tries to use the "based on true events" line, when it's adapted from a short story. Automatic no.
Trailer
Miss Sloane (December 9)
What's it promising? Despite overwhelming evidence that tougher gun laws are necessary in this country, the debate over them still rages, and, come December, Miss Sloane will be wading into the controversy. Jessica Chastain is the titular character, a lobbyist fighting for background checks. It could win her an Oscar. It could also make those Second Amendment people very mad.
What special interest group will it satisfy most? Politically minded Chastain fans. Probably not the NRA or its members.
Will it get our endorsement? Unclear. Thanks to Zero Dark Thirty, we know that Chastain has a knack for doggedly enacting change, and we're excited to see her back in a similar mode. Director John Madden's movies can be hit or miss—for every Shakespeare In Love there's a Captain Corelli's Mandolin—and have a tendency to be frothy, a trait that doesn't seem to match the material. It could be a vital take on a hot-button issue. Or it could be a dud.

Rogue One: A Star Wars Story (December 16)
What's it promising? A death star, a Darth Vader, a Rebel Alliance—all the stuff of a good opening crawl, which the film may not even have! The first of several planned Star Wars spin-offs, Rogue One tackles the untold story of how some plucky starfighters stole the blueprints to the Empire's most powerful weapon, hence setting up the alley-oop that closes Episode IV. The thing's got a hell of a cast (Felicity Jones, Ben Mendelsohn, Mads Mikkelsen, Riz Ahmed, Forest Whitaker, and more), which helps ease the pain of Disney planning to basically release a new Star Wars movie every year until the end of time.
What special interest group will it satisfy most? Just that tiny minority of filmgoers that likes space opera. It's nice to see Hollywood cater to their esoteric tastes for once.
Will it get our endorsement? The Force Awakens did, and that was with J.J. Abrams taking the ultra-safe route of softly remaking A New Hope. As a kinda-sorta prequel, Rogue One can't entirely cover new ground, but it could benefit from not having to fit into the grand scheme of an official trilogy. Bonus anticipation points for putting Gareth Edwards in the cockpit; his Godzilla was big spectacle done with wit and craftsmanship.
Trailer
The Founder (December 16)
What's it promising? A warts-and-all look at how Ray Kroc developed McDonald's into a billion-dollar brand, and how he muscled out the restaurant's original owners in the process. Michael Keaton continues his late-career comeback as Kroc, playing him as a shrewd visionary whose obsessive devotion to an idea pushes the boundaries of ethical behavior. John Carroll Lynch and Nick Offerman play the McDonald brothers.
What special interest group will it appeal to most? Director John Lee Hancock is ordinarily known for feel-good films like The Blind Side and The Rookie, so on the surface this might seem like a movie for people who like cheery American success stories. But screenwriter Robert D. Siegel previously penned the dark, nuanced Big Fan and The Wrestler, which suggest The Founder could be more complex. The trailer certainly supports the latter reading.
Will it get our endorsement? Color us intrigued by this one, which got bumped from a summer release to awards season, presumably because the Weinstein Company sees a strong opportunity for another Keaton Oscar nomination. We're more drawn by the Siegel factor (and not just because he's a former Onion writer).
Trailer
Neruda (December 16)
What's it promising? The slightly embellished story of how Pablo Neruda became a fugitive of the law in 1940s Chile. Luis Gnecco plays the famous poet and politician and Gael García Bernal plays the inspector on his tail in this biographical drama from Chilean writer-director Pablo Larraín (No, The Club).
What special interest group will it appeal to most? Writers. Boy, do we love it when movies make us look important and dangerous, engaging in cat-and-mouse games with the authorities instead of treating ourselves to that third cigarette break because we managed to finish a sentence.
Will it get our endorsement? Reviews from Cannes, where the movie premiered in May, were generally positive. We'll catch up with it at Toronto; if it falls short, Larraín can fall back on the other biopic he has playing at the festival: Jackie, starring Natalie Portman as Jacqueline Kennedy.
Trailer
Collateral Beauty (December 16)
What's it promising? Maybe romance? Maybe friendship? Maybe grief? Honestly, there's not a lot of information out there about this film, except that it stars Will Smith as a New York City advertising executive who's deeply depressed over a personal tragedy but gets a hand from friends and strangers. Kate Winslet, Keira Knightley, Helen Mirren, Edward Norton, and Michael Peña co-star. What parts do they play? Who knows!
What special interest group will it appeal to most? Fans of showbiz boondoggles, most likely. Written by Allan Loeb (author of The Switch and The Dilemma… not exactly modern classics), Collateral Beauty was originally going to be Me And Earl And The Dying Girl's Alfonso Gomez-Rejon's next project, and was going to star Hugh Jackman, Jason Segel, and Rooney Mara. Soon after Smith replaced Jackman, Gomez-Rejon left and the whole cast reshuffled. Now the film's being helmed by David Frankel, auteur of Marley & Me and The Devil Wears Prada. So from a distance, this looks like a small indie dramedy that's taken a questionable turn toward Hollywood bloat.
Will it get our endorsement? There are so many red flags with this one that for now we're going to say no way. Now watch it go on to win Best Picture.

Fences (December 16)
What's it promising? The hit Broadway revival of August Wilson's Pulitzer Prize-winning play, only at a fraction of what it cost to see it on stage. It was first put into development at Paramount in 1987; decades later, the '50s-set period piece finally makes it to screens with Denzel Washington as director. He also reprises his award-winning stage role as a former Negro-leagues baseball player now working as a garbage collector, alongside much of the cast of the 2010 Broadway version, including fellow Tony recipient Viola Davis.
What special interest group will it satisfy most? Theater buffs and those who think Viola Davis is way overdue for an Oscar.
Will it get our endorsement? Sometimes theatrical transfers can fall flat (August: Osage County). Still, if Washington's and Davis' performances in the film are anything like what they were on stage, we're going to see some phenomenal acting. Plus, as long as it doesn't mess with Wilson's text, it's going to be one of the best-written films out there this year.
Assassin's Creed (December 21)
What's it promising? White-hot video game mythology! Star Michael Fassbender (who's also a co-producer) has promised a movie that draws on the rich universe of Ubisoft's Assassin's Creed series, with the actor playing a modern-day criminal who's connected via cutting-edge technology to the memories of his Assassin ancestor. The trailer suggests something in the mold of The Matrix and Edge Of Tomorrow.
What special interest group will it appeal to most? Gamers who never skip the cutscenes.
Will it get our endorsement? Usually movies based on video games are god awful, but there's a lot that's intriguing here, from Fassbender's apparently heavy creative involvement to the vivid visual style of his hand-picked director Justin Kurzel (who previously made the edgy indie crime picture Snowtown and the eye-popping 2015 version of Macbeth). We wouldn't say we're enthusiastic yet, but we're definitely curious.
Trailer
Patriots Day (December 21)
What's it promising? A star-spangled injection of "everyday heroes in the wake of tragedy" drama. Peter Berg (Lone Survivor) continues his up-with-America storytelling streak by reenacting the Boston Marathon bombing of 2013 and following the various ordinary people caught up in the aftermath. Mark Wahlberg reteams with Berg to star as police sergeant Tommy Saunders, rushing to assist first responders and begin the hunt for those responsible for the attack. Kevin Bacon, John Goodman, J.K. Simmons, and Michelle Monaghan co-star.
What special interest group will it appeal to most? People who witness tragedy and immediately begin counting down the weeks until someone can mine it for narrative pathos—and profit.
Will it get our endorsement? A halfhearted one, as Berg is certainly adept at creating tension and delivering harrowing thrills—but it tends to come with a heaping helping of action-movie clichés. We'll make up our minds after we see Berg's other 2016 release, Deepwater Horizon, which we previewed in yesterday's guide.

Sing (December 21)
What's it promising? A revisiting of the classic animated musical, newly distended by the post-Shrek tendency to equate bad cartoon karaoke with musical hipness. So, basically a feature-length dance-party ending. The latest from Illumination Entertainment, the animation studio fresh off the mega-success of The Secret Life Of Pets, follows several talking animals on their way to a city-wide singing competition, including a pig (Reese Witherspoon), a gorilla (Taron Egerton), and a porcupine (Scarlett Johansson). Matthew McConaughey voices the koala bear hustling to make it all happen.
What special interest group will it satisfy most? Aunts on Facebook who have almost (though not quite) run out of nonsensical Minions-based memes, and anyone else who has longed to hear cartoons lip-sync to "Butterfly" by Crazy Town.
Will it get our endorsement? We don't want to alienate a big part of the electorate by saying something insensitive, but why are Illumination's cute animals so weirdly non-cute? Based on the trailer, most of these characters have tiny eyes and large heads; the pig characters in particular have an unsettling Pluggers vibe. Also, someone has to take a stand against the idea that cartoon animals shaking their butts is inherently hilarious.
Trailer
Julieta (December 21)
What's it promising? A comeback for Spanish great Pedro Almodóvar, whose last film, I'm So Excited!, was one of the worst of his lengthy career (though we were surprisingly kind to it). Adapted from three short stories by Alice Munro, Julieta tells of a middle-aged woman who's estranged from her daughter and refuses to leave Madrid in case her kid should attempt to make contact. Flashbacks gradually reveal the reason for the acrimonious split; two actors (Emma Suárez and Adriana Ugarte) split the title role.
What special interest group will it appeal to most? While Julieta initially resembles a thriller—Alberto Iglesias' score, in particular, sounds downright Hitchcockian/Herrmann-esque—it's really a stealth weepie. Viewers who enjoy being caught off guard by a potent but slow-burning emotional reaction will treasure it.
Will it get our endorsement? Most likely. Response at Cannes was somewhat mixed, but the movie accumulates power as it goes along, and ends so strongly that forgiving some early longueurs isn't difficult. Much depends on whether or not one accepts the shift from Suárez to Ugarte, as they look nothing alike.
Trailer
Passengers (December 21)
What's it promising? America's sweethearts, Chris Pratt and Jennifer Lawrence, join forces for this romance, about two awake people on a spaceship full of cryogenic sleepyheads. The two living GIFs get to employ their copious charm as their characters get all lovey-dovey. Then, when the vessel is headed for doom, they can break out their action hero chops.
What special interest group will it satisfy most? This one has the potential to unite factions. Pratt and Lawrence are, face it, beloved, and who doesn't want to see an original sci-fi blockbuster succeed?
Will it get our endorsement? It's certainly enticing to see these two charm machines away from their big franchises. Here's hoping Morten Tyldum makes a more interesting movie than The Imitation Game.

The Space Between Us (December 21)
What's it promising? Call it The Fault In Our Starman. Hollywood's monthly tragic teen romance gets a sci-fi twist in this tale of a boy (Asa Butterfield) whose astronaut mother dies in childbirth and leaves him to grow up on Mars, until he falls for an Earth girl (Britt Robertson) via video chat, then risks his life to be with her. Hunted by government scientists—who just don't understand!—and with the boy at risk of dying due to Earth's gravity or something, the doomed pair must race across the country and against time to find true, young-adult love.
What special interest group will it appeal to most? Teen girls who simply can't get enough of chaste love stories where couples are kept apart by something insurmountable—be it physics, 33.9 million miles, or Gary Oldman.
Will it get our endorsement? 2016 has seen no funnier trailer moment than Oldman earnestly emoting, "His heart. Can't. Handle. Our gravity!" But such unintentional laughs aside, adding a dash of The Martian to the increasingly ludicrous pileup of human misery our horny teens must now endure doesn't bode well for anyone.
Trailer
A Monster Calls (December 23)
What's it promising? To be the Spielbergian "kid and their giant" movie that Spielberg himself was unable to deliver this year. After turning in a chilling ghost story for the indie crowd and an awards-bait disaster film, director J. A. Bayona decided to swing for the cheap seats, making an adaptation of a best-selling novel about a depressed and troubled young boy who inadvertently summons a giant monster (voiced by Liam Neeson) to hang out with him. It looks to be a lavish visual spectacle with a big heart, the kind of family-friendly blockbuster Bayona has yet to attempt.
What special interest group will it appeal to most? That elusive but bountiful demographic known as "parents looking to take their kids to a movie that won't make the adults want to claw their eyes out."
Will it get our endorsement? This kind of adaptation is dicey (as The BFG proved), and even with Bayona's solid track record, we're apprehensive.
Trailer
Why Him? (December 25)
What's it promising? Antics, and also hijinks. Those are the things that typically ensue in movies where a protective father (Bryan Cranston) takes an immediate dislike to the boyfriend (James Franco) of his beloved daughter (Zoey Deutch). Adding zaniness to wackiness is the fact that Franco plays a tech billionaire without a traditional social filter.
What special interest group will it satisfy most? Tech billionaires relieved to see themselves fairly and accurately represented as handsome James Franco types.
Will it get our endorsement? It's difficult to fully support writer-director John Hamburg's awkward-parental-meeting policies, because after he debuted them with his screenplay for Meet The Parents, they led to creative boondoggles like Meet The Fockers and Little Fockers. Could anyone really vote for Why Him? without wondering if it'll spawn Why Her?, Why Not?, and Why A Baby For Some Reason?
Trailer
Gold (December 25)
What's it promising? Matthew McConaughey donning a bald cap and going on his first post-McConaissance treasure hunt. The charming Texan stars as Kenny Wells, a desperate businessman who teams up with a similarly motivated geologist (Edgar Ramirez) to search for gold in the jungles of Indonesia. Bryce Dallas Howard co-stars in the presumably long-suffering girlfriend role.
What special interest group will it appeal to most? Accountant types with Indiana Jones fantasies might thrill to the film's second half, which according to the Weinstein Company depicts Wells' "adventure through the most powerful boardrooms of Wall Street."
Will it get our endorsement? With no trailer out, it's hard to get an accurate read on Gold. Writer-director Stephen Gaghan made the well-regarded Syriana, but that was a decade ago. Whether he's still got the Midas touch remains to be seen.

Toni Erdmann (December 25)
What's it promising? The best film of the year. At least, that was the opinion of many critics who saw Toni Erdmann at this year's Cannes Film Festival (though the jury somehow completely ignored it). German director Maren Ade has already made two terrific, little-seen features (The Forest For The Trees, Everyone Else), but this rich and riotous comedy about a prankster dad attempting to reconnect with his workaholic daughter has enough crowd-pleasing potential to reach a much wider audience (by art-house standards, anyway).
What special interest group will it appeal to most? Karaoke fiends (a late-film performance brought down the house at Cannes), aficionados of cringe comedy involving full-frontal nudity, and possibly even Adam Sandler fans. (This is a nearly three-hour art film that more than one critic compared to That's My Boy.)
Will it get our endorsement? Let's put it this way: If it is not at least as high as #5 on our annual collective year-end list, something will have gone horribly wrong. (Note: "Horribly wrong" behavior might stem from people having contrary yet totally valid opinions. Ask your doctor if foolhardy solipsism is right for you.)
Trailer
Paterson (December 28)
What's it promising? Poetry for the common man. Jim Jarmusch's latest non-documentary film (see also Gimme Danger, profiled yesterday) stars Adam Driver as a Paterson, New Jersey, bus driver, coincidentally named Paterson, who spends his down time on the job writing free verse—part of his regular daily schedule, which the film follows over the course of a week. Other activities include hanging with his artist girlfriend (Golshifteh Farahani), walking his dog, talking to friends at the local bar, and eavesdropping on random passengers.
What special interest group will it appeal to most? There might not be that many bus drivers who moonlight as poets (though Jarmusch was inspired by William Carlos Williams, who worked as a doctor), so likely viewers include the director's hardcore fans and anybody else who enjoys extreme cinematic minimalism.
Will it get our endorsement? Almost certainly, though it's not for every taste. (This is another Cannes film that was acclaimed by most critics, yet wound up being ignored by the jury.) Driver is quietly superb, and Paterson pulses with feeling, but the number of "things" that technically "happen" is really quite small.
Lion (December)
What's it promising? Dev Patel's triumphant return to the world of flashback-heavy crowd-pleasers, eight years after his big breakthrough in Slumdog Millionaire. Lion casts him as human inspirational story Saroo Brierley, who was separated from his little brother in India when he was 5 and subsequently adopted by an Australian couple; as a grown man, Brierley sets out on a quest to find his biological family, using only his spotty memories and what the press notes refer to as "a revolutionary technology known as Google Earth." Rooney Mara, Nicole Kidman, and David Wenham round out the cast.
What special interest group will it appeal to most? Landmark Theatre patrons who get all hot and bothered the minute "based on a true story" flashes across the screen.
Will it get our endorsement? Patel is almost always good, even when stuck in subpar stuff like The Newsroom, Chappie, and the insanely overrated Slumdog Millionaire. (Yeah, we went there.) But this looks like it could be too maudlin to be saved by anyone. And that Google Earth bit gives us our own painful flashbacks, these ones to a feature-length sponsored post called The Internship.
Trailer