Plenty of bad movies have had their soundtrack released on vinyl. Even The Phantom Menace soundtrack got a deluxe LP edition earlier this year. Now comes the album that nobody has been waiting for: Ship To Shore PhonoCo. will be releasing the soundtrack album to Manos: The Hands Of Fate onto glorious vinyl.
The limited edition release will of course have three different vinyl formats: a red and black "Master Edition," a brown "Torgo Edition," and a standard black vinyl edition, a perfect record to spin while you're taking care of the place while the Master is away. Believe it or not, there are 25 tracks on the Manos soundtrack; most people are probably only familiar with Torgo's theme music, and that's from using the Torgo screensaver that was popular in the '90s. Scott Johannsson of Damn Fine Podcast calls the Manos score "a maddening vortex of incessant light jazz."
Originally released in 1966, Manos: The Hands Of Fate has gained notoriety as one of the worst movies ever made thanks to its episode of Mystery Science Theater 3000, where even Dr. Forrester and TV's Frank apologized to Joel and the bots for sending them a movie as terrible as Manos. The film itself has been going through a massive restoration thanks to a successful Kickstarter campaign and will be released by Synapse Films later this year.
The soundtrack is slated for a mid-September release and is available for pre-order on the Ship to Shore PhonoCo. website.
G/O Media may get a commission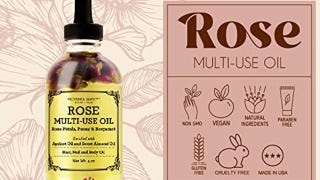 Provence Beauty Rose Multi-Use Oil