Here's what's happening in the world of television for Sunday, February 3. All times are Eastern. 

---
Top pick
Super Bowl LIII (CBS, 6 p.m.): Well, here we go again. Tonight determines which of our country's billionaires will get bragging rights for the next year, which mega-brand will come up with the 30-second spot that somehow dominates the internet for the next week, and who amongst us will have the easiest time pretending that all is well with the ol' NFL. Some of us love football. Some of us love the commercials. Some of us are just in it to see if Maroon 5 plays SpongeBob's "Sweet Victory," and at least one of us will simply be daydreaming about Tom Brady stubbing his toe, or forgetting lip balm before a long flight, or waking up at 7 p.m. but being sort of disoriented and assuming it's 7 a.m. and racing around in a blind panic because he's late for work before realizing his mistake five minutes later.
And some of us will just binge Russian Doll again instead.
Regular coverage
True Detective (HBO, 9 p.m.)


Wild card
The World's Best (CBS, 10 p.m.): This year's coveted post-Super Bowl time slot goes to this reality talent competition show, which sees contestants from around the world giving it all they've got before a panel of three American judges and 50 experts in various fields from around the world. Granted, the judges include unwavering beam of human delight Drew Barrymore, RuPaul "fabulosity incarnate" Charles, and Faith Hill, but still, we long for the days of Grey's Anatomy and the bomb in the guy, or Alias putting Sydney on a weird sex plane to the tune of AC/DC.
Coach diffuses ancient grenade > James Corden banters about novelty acts. All the same, we'll be watching.
G/O Media may get a commission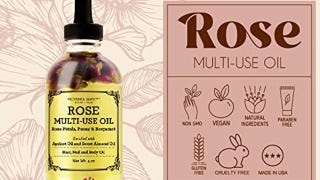 Provence Beauty Rose Multi-Use Oil