2 Dope Queens, WNYC Studios' critically-acclaimed comedy and storytelling podcast has released its final episode. And that sucks. But the titular queens, Jessica Williams and Phoebe Robinson, have scored their dream guest to soften the blow for their final episode. Don't get tears on your keyboard, boo boos: An extended interview with former first lady Michelle Obama can be heard here.

The farewell episode of 2 Dope Queens features the former FLOTUS and covers everything from mentorship, leadership, and motherhood, to Mrs. Obama's new memoir Becoming, to classic 2 Dope Queens conversational topics like hair, politics, and Bono. Yes, that Bono. Mrs. Obama also recalls a push-up contest with Archbishop Desmond Tutu, retraces a family trip to Hogwarts, and navigates a relatable-possibly-only-to-her conundrum: Would you rather go to a Beyoncé concert or have brunch with Oprah? (Spoiler alert: She picks brunch. Probably a super healthy one, too, with kale and some sort of fruit compote.)
The podcast, which began as a live club show in Brooklyn as a space for female, POC and LGBTQ performers to shine, has evolved into a nationally touring concert and a multi-part special for HBO. Guests have included up-and-coming comics Jo Firestone, Ron Funches, and Langston Kerman, as well as established comedians like Fred Armisen and Tig Notaro. Even former host of The Daily Show, Jon Stewart, has stopped by to perform. And somehow, there's a whole episode about and with Kevin Bacon. We are all one degree closer to him for reading this.

2 Dope Queens aren't leaving us completely, though. The HBO specials will return for a second season in 2019, and Phoebe Robinson will be joining the former Ms. Michelle Robinson from the South Side of Chicago on her book tour.
G/O Media may get a commission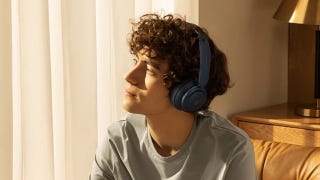 30% off
Soundcore Headphones and Earbuds
What comes next for Williams and Robinson will surely be exciting, and if you have to go, this is a pretty major way to say goodbye.