This Sunday, sports fans across the nation will watch as the New England Patriots face off against the Philadelphia Eagles to determine which team is better at football. But, more importantly, spectators of the big game will get to witness the coming together of two fan bases with accents that are equally fun to mock. Representing the Eagles in this ultimate showdown of dialects is beloved Kroll Show character and Philly native Teresa, who took time away from helping her husband Murph run his pawn shop to give her Super Bowl prediction and answer some fan questions.
In the brief address to her adoring public, Teresa (as portrayed by comedian and President Show executive producer Christine Nangle) offers her thoughts on everything from the 2016 election to Benjamin Franklin to the superior ethics of dog adoption, before ultimately predicting "Eagles by 70." She then opened the floor to questions on such hot-button Pennsylvania issues as the King Of Prussia Mall, parking on the Broad Street median, and why she has to take her dog to the vet later.

After proving she had a keen eye for sports analysis and her finger firmly on the pulse of the nation, Teresa made a bold offer to be the official Super Bowl correspondent for diehard Eagles fan and CNN anchor Jake Tapper. Though she considers him to be in the same category as famed Philadelphia newscasters Jim Gardner and Glenn 'Hurricane' Schwartz, Teresa still thinks she could "help [Tapper] with his journalism" and punctuated this fact by showing off the very real Peabody Award Nangle received for working on Inside Amy Schumer.
G/O Media may get a commission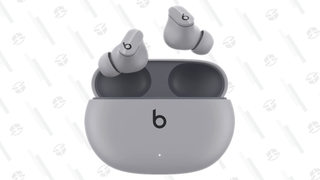 Tapper was clearly impressed by Teresa's professional acumen, but he's been so far unclear as to whether she's actually got the correspondent gig. We'll just have to watch the game in real time to see if she appears in more of a "boots on the ground" capacity, perhaps treating the winning team to a round of water ice.
[via Splitsider]