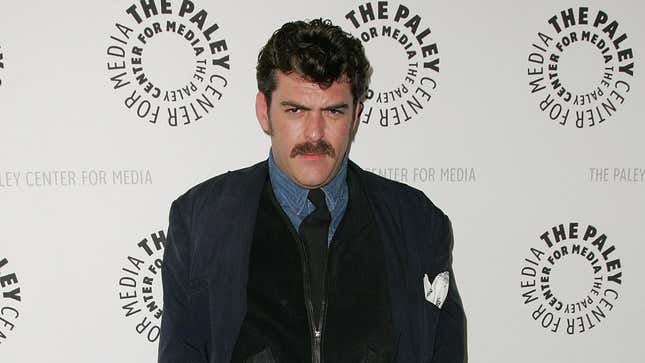 After two-and-a-half years of jokes on podcasts and Twitter about actor Jay Johnston's participation in the January 6 insurrection, the FBI has arrested Johnston, charging him with felony obstruction of officers and several misdemeanors, according to NBC News.
Kevin Costner's attorney would like to inform you the star is not a jerk
Johnston's alleged participation in the riots has become a hot topic of conversation within the comedy world. In addition to being a whispered in-joke on the Comedy Bang! Bang! podcast, Johnston was banned from appearing on Bob's Burgers in December 2021. Johnston previously voiced Jimmy Pesto, Sr., on the animated series.
In March 2021, the FBI tweeted photos of a man, inspiring comedy fans around the world to post, "Holy shit, is that Jay Johnston?" Later that year, speaking to the director of one of Johnston's latest projects, The Daily Beast reported the actor's presence in the riots that killed seven, injured and traumatized hundreds, and threatened to overthrow the U.S. government. "I asked him about it," said Lucas Astrom, the director of the indie comedy Wing Dad, "and he said like, yeah, he was there, and he believed there was fraud and just wanted to show his support."
The Daily Beast reported what could easily be assumed about pretty much anyone wrapped up in the riots, with Johnston's friends and colleagues telling the website that he had fallen down the right-wing rabbit hole in recent years. As is typically the case, those close to Johnston told The Daily Beast that his interest in extremist politics coincided with serious personal issues, leading him to the ugliest locations online, including an appearance on Proud Boys founder Gavin McInnes' show in 2015.

Before ruining his life by waging war against woke mind virus, Johnston had an envious filmography of roles in some of the most influential comedies ever, including Mr. Show, Arrested Development, The Sarah Silverman Program, and Bob's Burgers.