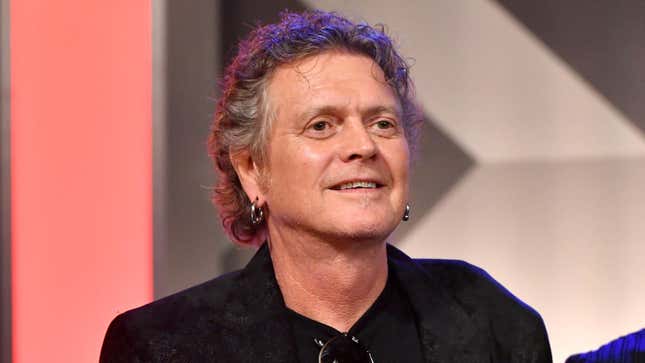 Def Leppard drummer Rick Allen has released a statement after being violently attacked outside a hotel in Fort Lauderdale, Florida. According to The Los Angeles Times, a 19-year-old has been charged with four counts of criminal mischief, one count of misdemeanor battery and one count of aggravated battery in connection to the incident, which occurred on March 13.
Apparently Kanye West has been a Hitler fan for quite some time
"Thank you everyone for your overwhelming support. Your love and prayers are truly helping," Allen posted on Instagram along with a photo of himself. "My wife Lauren was thankfully not with me at the time of the incident. We are together now, and working on recovering in a safe space. We are focusing on healing for everyone involved. We ask you to join us in our effort to move from confusion and shock to compassion and empathy."
Per The L.A. Times, Allen had been standing outside the Four Seasons hotel smoking a cigarette after the band performed at Seminole Hard Rock Hotel when teenager Max Hartley ran at the musician at "full speed." Hartley had allegedly been hiding behind a pillar before he came up behind Allen and knocked him to the ground, "causing injury" when Allen's head hit the concrete. ABC News reports that when a woman at the scene attempted to interfere, Hartley allegedly "began hitting her and then dragged her by her hair." That outlet reports that Hartley has additionally been accused of abuse of the elderly or a disabled adult; the 59-year-old drummer lost his arm in an accident in 1984.
"We understand this act of violence can be triggering for so many people," Allen's social media post continued. "To all of the fans, veterans, and first responders in our global community we are thinking of you all. Together with love, we can all get through these difficult times."