We learned a lot from Game Of Thrones' "The Long Night," like how the safest place in Westeros is on the front line fighting for the good guys, riding straight into an impenetrable wall of dead soldiers you can't even see is surprisingly a bad idea, and Arya is literally an ice-cold killer. But the episode raised plenty of questions, too, and in this Mailbag Of Thrones we're answering yours about whether a prophesy was fulfilled or false, questionable war tactics, and what we can expect in a post-Great War Westeros. And as always, be sure to send any questions that arise during or after this week's episode to mailbagofthrones@avclub.com.

Julien asks: Do you see any good, in-universe reason why the Night King can survive dragon fire? He's too old to be a Targaryen.

He predates Targaryens, Valyrians, and dragons by thousands of years, so hopefully we can all stop discussing that theory for-freaking-ever.
As for his dragonflame immunity, we saw him walk through a ring of fire at the Three-Eyed Raven's cave, when the flames parted like the Red Sea for him, so that wasn't a huge surprise. It's probably as simple as he was a magical creature made from dark magic we don't understand.
What I want to know is exactly why Valyrian steel kills White Walkers though. We know it was forged in dragonflame, but that can't be why if pure dragonflame doesn't harm the Night King. Is Valyrian steel mixed with dragonglass, the built-in design flaw for White Walkers? Was there a specific spell the Valyrians made their steel with that did him in? There's something about that magic metal we don't know, but I doubt we'll ever get an answer from the show.
G/O Media may get a commission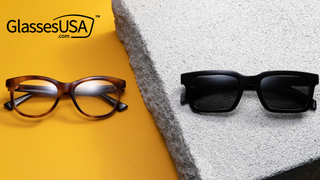 60% off frames
GlassesUSA.com Back to School Sales
Daniel asks: One thing that's bothered me since last season is why didn't Dany take the gold after baking the Lannister army? Had she done that, Cersei wouldn't have been able to hire the mercenaries from Essos and taking King's Landing would have been a cake walk.
Moments before the Loot Train Attack we learned all the Tyrell gold had successfully crossed the river into King's Landing, and Daenerys has (thus far) refused to burn King's Landing and its million people, so she arrived too late to get it.

The better question: Why was the Iron Bank was so eager to loan to Cersei when her biggest threat was the daughter of the Mad King who possessed (at the time) three dragons? Is everyone in the world stupid except for Cersei?

Lonnie asks: Now that the show has seemingly disregarded the entire lore leading up to the Battle of Winterfell, what does that mean for the rest of the show? Does any of it matter, or is it going to become a veritable free for all where anything can and will happen?
There's still Maggy the Frog's prophesy to young Cersei, about her being taken down by a "younger, more beautiful" queen. It was important enough that it has been the show's only non-Bran-related flashback. After the way the Night King's demise had nothing to do with any kind of history or lore though, who knows if that will even matter.

Cersei will probably die, but not because of some prophesy. She'll die because she's the bad guy and the show has turned into The Lord Of The Rings.
Meaghan asks: We saw Melisandre take that magical necklace off before, in season six, where she revealed to the audience her true appearance/age. Why now when she removes it does she die? That gives the impression the necklace was keeping her alive.

She actually took it off once before that, while bathing in season four. The necklace seemed to help her harness her "glamming" magic that hid her true appearance, not that it alone was the source of her power. Sort of like Thor's hammer—he can still summon lightning without it; he's just better with it. That would also explain why she managed to sleep for the night as an old lady in season six, but died so quickly here. She stopped using her magic entirely.
After serving the Lord of Light (who, uh, might be the one true god?) in defeating the White Walkers for good, Melisandre was ready to rest. It was the ultimate "I'm too old for this shit" moment.
Steven asks: I've been thinking about what the future holds for some characters after the end of the Great War (or whatever they're calling it). It doesn't look too good for the ol' Kingslayer. Jaime's only worth to Daenerys was that he was a good fighter and could prove valuable in the battle. Now that the battle is won, he is a huuuuge liability in the battle for the Iron Throne. How can Dany allow such an obvious threat to keep breathing? It's not like he was distinguished in the fight, doing no better than Pod. Does she execute him, use him as a bargaining chip, or inexplicably keep him employed? Until Bronn crossbows his ass at least...
He's more likely to kill Cersei, who might be willing to meet with him, especially if he learns she was never pregnant, than he is to be killed by Daenerys. Jaime stood with the living when it mattered, and even Daenerys can see anyone who did that deserves a full pardon. And if she can't, Jorah's final advice to listen to her Hand of the Queen Tyrion will save his brother's life.

As long as he stays with the Mother of Dragons, Jaime is fine.
Until Bronn crossbows his ass.
Jenna asks: Who was The Prince/Princess That Was Promised? Is this just another false Melisandre prophecy?
Lewis asks: Can the prophecy of Azor Ahai still be done with three episodes left? 
It's over, and whether you think Melisandre was right or wrong, or Arya is the Promised Prince, is a semantics issue now. Despite hinting at it, the show technically never got into any of the specifics of the prophesy, like being born "amidst salt and smoke" or under a burning star, so Arya seemingly fulfilled the the series' version of the prophesy by killing the Night King.
Melisandre thought it was Stannis, then Jon, then considered it was Daenerys, but she at least foresaw Arya's murderous future long ago, and then put it all together with five minutes left, so she gets partial credit for her fortunetelling skills since without her Arya might not have headed to the Godswood at all.

Sam asks: Why was Davos in charge of the Winterfell defense? He was never a fighter/general, he had no military strategy training, and it showed. P.S. More key figures should have bitten the dust during this fight to make it more realistic.
The problem wasn't that Davos was in charge. The problem was it's not clear anyone was in charge once the fighting started. Davos' main job was overlooking the battlefield and signaling when to light the trench. Brienne led the left flank, Grey Worm led Unsullied in the center, while the right had no clear leader (Tormund? Edd?). It didn't seem any of them were being led by one supreme general.

Jon was in charge of the planning, but was intentionally absent from the actual fight (not a great strategy it turns out). Plus, who wants Jon in charge of any battle at this point? His stupidity should have cost him against Ramsay, and sending the Dothraki off to join the wight army was so inexplicably dumb that I wonder if Melisandre forgot to resurrect his brain.
But hey, it all worked out in the end! Not only did the living win with a deus ex machinarya, most of the main characters lived, despite being at the front of the battle, constantly surrounded by the dead for an hour. If that's not realistic…
James asks: First, it was Sansa and the Knights of the Vale at the Battle of the Bastards. Then Dany and Drogon swooped down with some timely dragonfire blasts at the Battle of Winterfell. Who will be the next person to save Jon from a stupid charge into a no-win scenario?
The guy who hits play on the series finale.

Can't be the dumbest general on TV when you're not on TV.