Here's what's up in the world of television for Monday, August 4. All times are Eastern.
TOP PICK
Partners (FX, 9 p.m.): Did you know that Kelsey Grammer and Martin Lawrence are in a comedy together that FX is burning off over five weeks this summer—two episodes every Monday? Yeah. That is actually happening. We didn't do a pre-air review of this because we didn't have enough episodes to form an actual opinion. Fortunately, we do have Myles McNutt, who wrote a substantive For Our Consideration for us on FX's weird comedy development strategy—known as the 10/90—and how it might be dead, given the network's strategy with Partners. (The strategy is: If the show hits a certain ratings threshold with 10 episodes, the network orders 90 more.) Read on for network analysis and due excoriation of all the terrible things FX has given us—Anger Management, Saint George, and continued ambiguity over exactly how to spell Jon John Landgraaf Landgraf's name.
---
ALSO NOTED
Bachelor In Paradise (ABC, 8 p.m.): A new and even more depraved spin on The Bachelor/Bachelorette franchise, as rejects from the last several seasons—men and women—go to a secluded spot in Mexico (free of any actual Mexicans, don't worry) and attempt to fall in love with each other. In tonight's premiere, eight women and six men show up; the six men all pass off a rose to one woman. In this game of romantic musical chairs, the two women left rose-less are sent home. As usual, we will hope for a same-sex couple to hook up, thus undermining the entire premise of the franchise. Perhaps these two fine-looking young women?
Or these gentlemen?
G/O Media may get a commission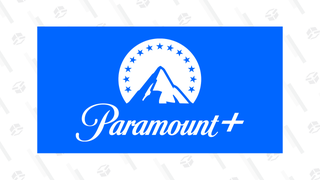 One month free
Paramount+ One-month Free Trial
They look a lot more comfortable than this pair, attempting to relax while extremely sweaty:
Or this one, posing while eating out of sad tupperware.
Or… hmm. "I'm flying, Jack, now quick, take a selfie of us!"
This looks like the most uncomfortable show ever.
Gravity Falls (DisneyXD, 9:30 p.m.): There's some weird stuff happening with this show's scheduling—we sort of thought we were going to be running reviews on Fridays, but there's some discrepancy between when things air on Disney Channel proper and when they air on DisneyXD (and when they're available on-demand) (and also, really, does anyone have DisneyXD?). Anyway, we're going to cover episodes once they air on DisneyXD—which means Mondays. Probably. Alasdair Wilkins isn't holding his breath, but he will be reviewing tonight's episode.

Longmire (A&E, 10 p.m.): Third-season finale. Walt, we are told, seeks closure for his wife's murder. We will not be dropping in to review it, so discussion will have to happen below. Tell us if you liked it!
---
REGULAR COVERAGE
Switched At Birth (ABC Family, 8 p.m.) and The Fosters (ABC Family, 9 p.m.)
Under The Dome (CBS, 10 p.m.)
Teen Wolf (MTV, 10 p.m.)
---
ELSEWHERE IN TV CLUB
In addition to Myles' FOC on FX, Marah Eakin went behind the scenes of Deadliest Catch—interviewing Captain "Wild" Bill Wichrowski of the Cape Caution on fishing for crabs with the enthusiasm that only a true fan of the show can bring. Here's an excerpt:
AVC: You've had notoriously bad luck with greenhorns, even though some of the guys have come from other commercial fishermen jobs. Do you think the show has made it so that more people want to fish crab or has shown how real it is and that it's actually dangerous?
BW: That's probably one of the best questions we've had so far. You would think with the realism of the show that people would realize this is a job that 90 percent of guys fail at. But I had one guy from down South that bothered me for two years for a job, said he was an ex-Marine, said he was an ex-commercial fisherman in the Gulf, and both things should have been perfect intros to being a good deckhand. He worked on sport boats, as have I, which means he should pay attention to detail, because sport boats are valuable vessels and you have to keep them clean and shined up and perfect. So I thought this guy would be perfect and potentially could have been one of the best guys we ever had, but he ended up actually being one of the worst.
What the show has done is created an effect where people come up to me and say, "Oh, I want to just try this once." Well, we're not looking for someone to buy a ticket and go for a ride for 20 minutes and get off and say, "I rode that ride." We want guys that are going to stick it out. One of the questions I always ask is when someone will ask me for a job, I'll say, "I don't have a job on my boat, but I have some buddies that aren't on the show that have boats. Would you be interested?" And if they turn their noses up, I'll know right then that the only thing they want to do is be on a damn TV show, and I won't give them the time of day. Someone really needs to have the motivation and the drive to do this and to want to come up. If someone wants us to give them a ticket and take the ride so they can say they did this one year, we don't want anything to do with those guys.
---
WHAT ELSE IS ON?
King Of Cones (Food, 8 p.m.): The premiere of a reality competition about ice cream. In the first episode, contestants are asked to create a beach-themed concoction. At press time, we were not apprised of whether or not a Queen Of Cones would also be crowned.
Running Wild With Bear Grylls (NBC, 8 p.m.): This week, Bear hangs out with Ben Stiller. They go to the Isle of Skye in Scotland. And presumably then they run wild.

Hotel Hell (Fox, 9 p.m.): Ramsay goes to a lodge that is struggling because its owners had a nasty divorce. This is really happening. This is a real show.
Nixon By Nixon (HBO, 9 p.m.): An HBO original documentary. A few more Nixon tapes have been declassified. Discussed by President Richard Nixon himself: the Pentagon Papers, Vietnam, the Supreme Court, and we quote: "people of color, women, Jews, the media." Oh, dear.
The Real Housewives Of Orange County (Bravo, 9 p.m.): "The ladies land in Bali. The drama soars when Shannon receives startling news, Vicki gets wind of a scandalous statement and Lizzie discloses her true feelings about Tamra."

Jersey Belle (Bravo, 10 p.m.): Series premiere. A publicist from New Jersey attempts to adjust to life in Alabama. Actual quote from the episode summary: "Also: Jaime bonds with a group of Southern belles, but announces she'll miss one friend's wedding due to a work commitment." Drama!

---
LET'S ALL TAKE A MOMENT AND BE DEPRESSED ABOUT ANGER MANAGEMENT
Anger Management, "Sean's Twisted Sister" (FX, 10 p.m.): "Charlie is tempted by Sean's younger sister."
Anger Management, "Charlie Has A Threesome" (FX, 10:30 p.m.): "Charlie and his girlfriend have a threesome with her friend."
---
THE WOMEN DON'T EVEN HAVE NAMES. HOW IS THIS REAL. HOW IS THIS A SHOW. WHAT'S ON TONIGHT NEEDS THERAPY BECAUSE OF ANGER MANAGEMENT. ANGER MANAGEMENT MANAGEMENT HA HA HA
---
IN CASE YOU MISSED IT
Masters Of Sex: This show has been firing on all cylinders for its second season—are you paying attention? Gwen Ihnat certainly is. And she's following up on last week's incredible "Fight" with last night's "Dirty Jobs."