Let's start here: The Pixies sound happy. Head Carrier is decidedly upbeat, with rousing choruses, bright harmonies, and a touch of earnest longing. Credit newly minted full-timer Paz Lenchantin: "She's awesome," enthuses guitarist Joey Santiago in the album's press materials. "Now, everything is just so light, we've got lightness." She signed on in 2014, and seems to have been instrumental in helping the band emerge from what they call the "transitional" state that birthed Indie Cindy, their much-maligned comeback record. And while Head Carrier is a stronger, more focused album than its predecessor, it lacks the freaky zeal of bizarre tracks like "Bagboy" and "Indie Cindy," songs that, while imperfect, at least felt connected to the off-kilter spirit of the band's best work. Pixies were never really a dark band, but they most certainly weren't a "light" one. Lightness is an odd look on them.
There's urgency in the opening moments, with the title track's driving drumbeats underscoring an undulating wash of guitar, but it eases into the familiar and low-stakes once Black Francis' vocals kick in. Francis' lyrics are gripping; both "Head Carrier" and "Plaster Of Paris" circle around Saint Denis, a martyred bishop from the third century rumored to have picked up his decapitated head and walked for six miles, preaching repentance the whole way. Material this disturbing, hilarious, and romantic is Francis' bread and butter, but his languid delivery doesn't do justice to the imagery. What used to be one of the most distinctive voices in music has since devolved into something that's, well, lacking in personality.
Songs like "Bel Esprit" and "Plaster Of Paris" are so by-the-numbers that it's easy to imagine either of them as a lesser track on a late-'90s Now! compilation. "Talent," on the other hand, has an appealingly jaunty bite to it, but the lame lyrics ("I met this real cool dude today / looking like Jack Palance") unfold with a sense of escalation that feels rote and predictable.
Francis used to catapult into screams, to twist his vocal cords into the freaky yips, yelps, and peculiarities that came to define so many of the Pixies' signatures. It's rare, but there are some traces of it on Head Carrier. "Baal's Back" is a suitably nasty ode to the Mesopotamian deity who wreaked havoc throughout the Old Testament. There's little variation to Francis' performance here, but it's undeniably supercharged and one of the record's most exciting songs (that its subject and lyrics evoke a certain "creature in the sky" doesn't hurt, either). Another highlight is "Um Chagga Lagga," a rowdy, Ram Jam-meets-The Damned stomper that's as paranoid as it is uninhibited. As the chorus escalates and veers into off-road thickets, it's a riot to hear Francis and Lenchantin devolve into slobbery gibberish—it's bound to become a staple of their live shows. What a bummer it is, then, that Francis' vocals serve mostly as an empty vessel. One can only imagine how the undeniably catchy choruses of "Classic Masher" and "Tenement Song" would sound with a bit more fire.
G/O Media may get a commission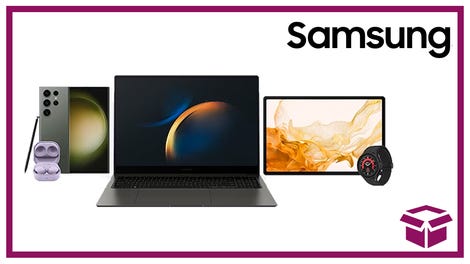 24 hour deals
Discover Samsung - Daily Deal
Some bands create masterpieces; others feel like a masterpiece themselves. In the 23 years between Trompe Le Monde and Indie Cindy, the Pixies morphed in our minds into one of the latter. We envisioned them not as the creators of timeless art, but as harbingers of it. Indie Cindy most assuredly didn't deserve the vitriol with which it was met; in retrospect, that response feels reactionary, a struggle to come to grips with the truth that even the Pixies are capable of subpar tunes. Head Carrier won't anger hardcore fans—it's too breezy for that—but it's also not likely to excite them. It feels more like the document of a band that's rediscovered and redefined itself, because even when the songs don't resonate they still exude a confidence and purposefulness. Unlike Indie Cindy, Head Carrier knows exactly what it is. Whether that's something we'll remember is another discussion entirely.
---
Purchase Head Carrier here, which helps support The A.V. Club.