When the TV critics of the The A.V. Club started discussing the year's best television performances, it began as an informal survey of the turns we'd most enjoyed in 2015. But a handful of consensus picks soon emerged, falling together into a brief catalog of actors who'd made us laugh, cry, fear for our lives (or theirs), or jump immediately into the next episode—with special consideration to those who'd done so in pairs, in groups, or in multiple roles. These are the performers we couldn't keep our eyes off of in 2015.
The best TV performance of 2015
In 2014, TV viewers met Gretchen Cutler (Aya Cash), one half of the reluctant couple at the center of You're The Worst. She was a dynamic new TV friend to laugh at and with, one who kept her belongings in trash bags, burned down her apartment with a vibrator, and put on other comedic displays of messily genuine humanity. And then in 2015, Gretchen went away. That's the most affecting element of the way Cash portrays Gretchen's clinical depression: Disappearing beneath blankets and blankness, the actor broadcast Gretchen's pain and the pain of those around her, who just wanted the "real" Gretchen to return. Cash's skill is to make all facets of Gretchen feel equally real, whether she's reaching tenderly for Jimmy (Chris Geere) beneath the pillow fort he's built around her, or calling bullshit on that very same boyfriend (and their two best friends, plus one innocent, sleeping-over bystander) in an epic alcohol-fueled rant. It's a performance that expertly calibrates humor and tragedy, never too cartoonish to leave an emotional impact, never too maudlin to co-exist alongside comic misadventures involving frozen sperm, a "money slave," or improv classes. She tugged at heartstrings with basic expressions of gratitude ("You stayed!"), tore her loved ones to hilarious shreds ("I mean, everyone feels sorry for kids forced to work in the diamond mines in Sierra Leone, but where is the telethon for the noble writer?"), and did a shitty job of spying on her "Losing My Edge" neighbors—and every minute of it was compelling. [Erik Adams]
Best individual performances
G/O Media may get a commission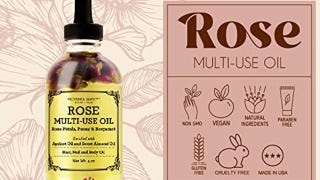 Provence Beauty Rose Multi-Use Oil
What's a hero without a great villain? More importantly, what fun is a great villain without a sense of humor? As brain-harvesting douchebag Blaine DeBeers, iZombie's David Anders has given TV the most entertaining bleach-haired antagonist since Buffy The Vampire Slayer's Spike. True, he's got beloved Veronica Mars duo Rob Thomas and Diane Ruggiero-Wright feeding him all those juicy lines, but the ex-zombie criminal nemesis wouldn't be half as compelling were Anders not selling the hell out of it. He nails that fine line between evil and human, making us feel for him even as he's ruining the lives of everyone around him. Anders looks like he's having the time of his life—and thanks to that charismatic performance, every time he appears on screen, so are we. [Alex McCown]
Nothing against Agents Of S.H.I.E.L.D., but watch any given five minutes of its spin-off/prequel series Agent Carter and it's obvious what the parent show is missing: an actual star. As the resourceful, glamorous government agent Peggy Carter, Hayley Atwell carries herself with class, but never lets her character become too blandly goody-goody. She's obstinate, she's witty, and she's all-too-aware of the brave soldiers who've died during her years battling insidious evil organizations, from the Nazis to Hydra. There are even layers of irritation and melancholy to Atwell's performance, as she fights to be taken seriously by men who have no idea what she's capable of. Even in the show's abbreviated first season, Agent Carter is a fully realized heroine, thanks in large part to the woman wearing her fabulous clothes. [Noel Murray]

The word "likable" haunts many an actor as she's asked to create quirky, flawed characters who are still beautiful, pleasant, and not too damaged. Crazy Ex-Girlfriend creator and star Rachel Bloom doesn't give a shit about being likable—and she's all the more likable for it. In Bloom's hands, her character Rebecca Bunch is a fundamentally broken person with frighteningly low-levels of self-awareness. She chases an old boyfriend across the country, worms her way into his life, and falls into a deeply unglamorous depression when she goes off her meds. But while Rebecca's actions are often indefensible (she almost commits a felony in a convoluted attempt to prove she's a good person), Bloom's performance conveys the recognizable flaws and fears at the center of Rebecca's schemes. Not to mention that it's always a blast to watch Bloom throw herself into the songs that fill Crazy Ex-Girlfriend's world—satirizing music videos in ways that both celebrate her sexuality and turn her into the butt of the joke. Whether she's bragging about her skills at parental flirting, reassuring herself that she definitely has friends, falling into a "sexy French depression," asking her casual hook-up not to murder her, or showing off the unsexy side of getting ready, there's no taboo topic Bloom won't mine for laughs. [Caroline Siede]
Clayne Crawford, Rectify
Introduced in Rectify's first season as a petulant antagonist to series lead Daniel, Clayne Crawford's Teddy Jr. has grown over the past two seasons into arguably the series' most interesting character. Filled with self-doubt and still traumatized by Daniel's attack on him in season one, season three saw Teddy Jr. come to terms with the darker sides of his personality and start taking ownership over his failing marriage to Tawney, going to therapy and opening up about his abandonment issues. Crawford gives a masterful performance as Teddy, showing the confident facade Teddy presents to the world as well as the cracks now littering it, the hole gnawing away at Teddy that started with his mother's drug use, was reinforced when his adoptive mother Janet pushed him away to make space in her life for the return of her biological son Daniel, and that has been compounded by the crumbling of his marriage to Tawney. Teddy is in turns abrasive and controlling; thoughtful and self-aware; and quietly, desperately lonely. On paper, it would be easy to dislike Teddy Jr., but Crawford doesn't allow this, grounding Teddy in the circumstances that have shaped him without ever excusing his choices and most importantly, bringing humanity to every moment he's on screen. [Kate Kulzick]

With the incomparable Gina Rodriguez as its lead, Jane The Virgin does not lack for incredible performances. But while Rodriguez holds the emotional center of the show, it's Jaime Camil as Rogelio (our brogelio) De La Vega that makes the series' ties to its telenovela roots sing. Whether he's sparring with his on-set rival, producing the world's most intentionally unintentionally hilarious Mad Men knock-off, or making amends with his nemesis Britney Spears, Camil is consistently the funniest and most irreverent part of the show. Beyond being humorous, what makes Rogelio an indispensable part of the show's landscape is Camil's ability to find the heart and pathos behind all of the character's self-aggrandizing preening. When Rogelio earnestly asserts that he's the best and most beautiful in everything he does, it's charming rather than off-putting, and that's all due to Camil's lovable energy. Most importantly, Camil also uses this energy to help construct realistic, complex relationships with Rogelio's daughter and her mother, and that's exactly the extra layer of happiness this warmhearted show needs. [Carrie Raisler]

Forrest MacNeil does the work no one else can do: having life experiences, no matter how outrageous, and reviewing them for his adoring public, desperate to know if they should try cocaine or eat a bunch of pancakes. He's the hero of his own story—literally the protagonist of his own television show, Review. (Everything we ultimately see in the Comedy Central series is something Forrest has chosen to present himself.) It's one of many wonderful facets of Andy Daly's performance that Forrest is resolutely committed to his work, yet understands nothing about what it would mean to have a life. Where a less subtle version of this irony could sustain a few episodes of a hastily canceled sitcom or several years of a boring procedural, Daly makes it seem like Review could implode at any moment, whether because it became too painful to watch or because Forrest got himself killed. Daly imbues Forrest with equal parts comedy and tragedy, flipping easily from blustering his way into starting a cult based on his reviewing rubric to tearing up over the loss of his ex-wife, Suzanne (an excellent Jessica St. Clair) to extorting his loving girlfriend (which in Daly's mouth becomes a sort of distasteful, awkward task, rather than utter insanity) and shrinking in terror from the thought of having to murder another human being. For all that he brings his destruction upon himself, Forrest MacNeil is, in the end, a sympathetic insect, and that's a five-star accomplishment for Andy Daly. [Eric Thurm]

Sutton Foster, Younger
There's a short list of actors who can convincingly portray a 40-year-old posing as a 26-year-old, but Sutton Foster makes Younger's heightened premise work. She plays Liza, a recently divorced mother who finds that publishers aren't employing women her age—so she pretends she's a twentysomething to get an assistant gig. But it's not just Foster's youthful appearance that makes her perfect for the role. It's her comedic chops, too: She sells Liza's confusion at youth culture (which now includes things like Twitter hashtags, recreational dodgeball, and Brazilian waxes) without losing sight of her inherent intelligence and strength. Though she's a two-time Tony winning Broadway icon, there's nothing stagey about Foster's Younger performance. Instead she projects enough warmth and heart to help paper over the fact that what Liza is doing (particularly lying about her age to her 26-year-old boyfriend) is phenomenally creepy. Foster always makes Liza a character worth rooting for, even as she bumbles her way through a second chance at making youthful mistakes. [Caroline Siede]
Mr. Robot has a solid ensemble full of talented actors, but make no mistake: The show belongs to Rami Malek, and would not work without him. Malek stars as Elliot Alderson, a gifted hacker and programmer with deep-rooted psychological problems which drive him to rebel against a corporation-dominated society. "Troubled loner strikes back at the world" isn't exactly new ground, story-wise, but Malek's driven performance ensures that Elliot's anger, desperation, and fear never come off as contrived or shallow. Over the course of the show's first season, its protagonist goes from outsider to revolutionary, and the transition wouldn't be anywhere near as effective without Malek's committed, feverish work. Elliot is both sympathetic and terrifying, a product of the modern age whose idiosyncrasies drive him to rebel against the very conventions that allow him to survive; yet that contradiction never becomes didactic or overly labored. Malek's gaunt frame haunts scenes like a ghost who's forgotten how to die, lost in the maze of his own mind but unwilling (or unable) to surrender. He is Mr. Robot's twitching, screaming brain, and the actor makes what could've been a formulaic screed against modern culture into something vital, disturbing, and utterly heartbreaking. [Zack Handlen]

It's been quite a journey for Carol Peletier, who in the first season of The Walking Dead was an abused wife and mother, and has grown over the past six years into a coldly pragmatic killing machine, almost eager to sacrifice any human who threatens her ability to survive. In this year's run of episodes (the back half of season five and the first half of season six, basically), Melissa McBride has given Carol even subtler shadings of gray, as the character's chosen to operate quasi-undercover in the Alexandria Safe Zone, pretending to be a meek, cheery homemaker. McBride still pivots to steely when the situation calls for it, but her Carol has also become like a sneering parody of the doormat she thinks she used to be. The actress has always been great on this show, but lately she's given the increasingly psychopathic Carol even more frayed edges. It' fascinating—and terrifying—to watch. [Noel Murray]

Dark family drama Bloodline is the latest twisty, time-jumping series from the creators of Damages, who relish in showing consequences before the actions that triggered them. The narrative technique shouldn't favor Ben Mendelsohn, who plays Danny, the malicious black sheep of an esteemed Florida family who dies under suspicious circumstances by the end of the pilot. But Mendelsohn's performance is so confident and electric, he manages to get viewers fully invested in a character they know isn't long for this world. Danny's menace and manipulation stem from a traumatic childhood incident, and the way Mendelsohn plays him, the broken little boy is always just visible beneath Danny's threatening surface. Mendelsohn creates a villain so sympathetic, his imminent death never feels like a goal line to sprint across. No wonder the show's creators constructed a long-term plan to include Mendelsohn as a regular cast member even after Danny's demise. [Joshua Alston]

In one of her reviews for the latest iteration of Ryan Murphy's anthology series, Emily L. Stephens wrote that the show "has long been a showcase for great actresses to perform preposterous, beautifully crafted moments, but this season, the handful of bravura performances have gone to Liz Taylor, and to Denis O'Hare." That "but" may as well be an "and"—O'Hare's performance grants Liz a grace and femininity that can go from fragile to ostentatious in the blink of an eye, and while the actor portraying her may be male, Liz is most certainly not. This isn't drag. The name aside, there's not a hint of camp to the magic O'Hare works in each of his scenes. While the armor she wears—floating like a butterfly down the hallways of the Cortez, and stinging like a bee with the merest arch of an eyebrow—is compelling on its own, it's the moments when Liz lets down her guard that prove most revelatory. "See me," she bellows at her doomed co-workers, "and go to hell"—then later, to a lover (Finn Wittrock), she simply utters, "Thank you for seeing the girl." It's a character and a performance that refuse to be ignored. Attention must be paid. [Allison Shoemaker]

Thomas Cromwell is late to the first scene of Wolf Hall. He quietly blows out his lantern and places it on a table while the king's men accost his master, Cardinal Wolsey. Without a word of interruption, Cromwell strides over to the cardinal, sparing a glance to look the men up and down, and whispers in his ear. The king won't be getting what he wants, at least not yet. With a few precise gestures, Mark Rylance introduces his calculating protagonist, the animating tension between Cromwell and the king he hasn't even met yet, and the chess-like movements of Wolf Hall, the PBS miniseries based on Hilary Mantel's bestselling historical novels about Cromwell's rise in the court of Henry VIII. It's all in his eyes: Rylance looks downward to play the underdog, he sneaks a peek at his crush, he forces himself to face the consequences of his actions with no small horror in his bulging eyeballs. Everything takes after Rylance: the recon camerawork, the formal blocking, and most of all the otherworldly chill. It's as if he gives rise to a whole world in Wolf Hall—acting as terraforming. It's a thrill to discover. [Brandon Nowalk]

Michaela Watkins, Casual
It's no longer uncommon or noteworthy when a comedic actor camouflages herself in a more serious role, which makes Michaela Watkins' startlingly solemn turn as a fragile divorcée in Hulu's domestic dramedy Casual all the more impressive. As Valerie, a therapist navigating an awkward life transition, Watkins brings a delicate pathos to the role without losing every hint of the rubber-faced wackiness that made her so effective in her comedic roles. Watkins has performed straight-faced characters before, typically as sarcastic mean girls or joyless scolds. Eliciting the audience's sympathy is much more difficult than delivering sick burns, but Watkins rises to the challenge by revealing a layer of vulnerability her previous roles haven't required of her. As a woman of a certain age thrust into the brave new world of dating and hook-up culture, Valerie has to be sad without being a sad sack. In Watkins' surprisingly steady hands, she's exactly the right kind of heartbroken. [Joshua Alston]
Bokeem Woodbine, Fargo
Villain-wise, Fargo had some big shoes to fill in its second season. Following Billy Bob Thornton's terrifying performance as Lorne Malvo, the show expanded its ranks to include multiple baddies, casting the likes of Jean Smart, Jeffrey Donovan, and Brad Garrett. All are doing great work, but the clear standout in the throwback crew is Bokeem Woodbine as Kansas City enforcer Mike Milligan. While his character is informed by archetypes previously glimpsed in season one and/or the various cinematic works of the Coen brothers, Woodbine infuses Milligan with a swagger that feels more in keeping with an Elmore Leonard villain. Mike is entirely aware of what he is, and Woodbine has decided to add a certain theatricality to his performance, his broadly winning grin a stark contrast to the mute Kitchen brothers who constantly accompany him. He can crack jokes about prog-rock bands to defuse the tension in shootouts, wind a man's tie into a typewriter to make a point, and tear Midwest manners to shreds with one perfectly enunciated phrase: "It's the way you're unfriendly. How you're so polite about it. Like you're doing me a favor." It's a terrifically tense performance, with the feeling that Mike and his henchman could kill you if they choose—but for the moment he's having too much fun to draw. [Les Chappell]

Fresh Off The Boat hasn't been without its growing pains. But if you turn up every week for Constance Wu's Jessica Huang, every week is a goddamn delight. With one of television's best baleful stares, she turns every two-second reaction shot into an Emmy reel (a skill that perhaps only Andre Braugher can also claim this year). And though she's capable of playing out a vast spectrum of the human condition in a single episode (this year's "Huangsgiving" is an illuminating journey), it's Jessica's steely determination that grounds the satellite shenanigans and gives the show some of that sharp edge back. Whether Wu's using a flourish of supernatural observational skills for a good deal on a car or snapping, "Nobody cares what you have to say!" to a group of suddenly terrified teenage boys, she manages to be a role model and a warning at the same time; it's what dreams are made of. [Genevieve Valentine]
Best performances by a duo
Jessica St. Clair and Lennon Parham, Playing House
Thanks to state-of-the-art special effects, TV shows can now credibly stage zombie attacks and superhero fights, and yet on any week that Playing House is airing, the most thrilling scenes on television involve two best friends bantering. Jessica St. Clair and Lennon Parham have been improv-comedy partners—and real-life pals—for years, which grants them a rare chemistry and comic rhythm. As Emma and Maggie on the sitcom they created, St. Clair and Parham deliver their lines with speed and ease, clearly having a blast with each other whether they're disagreeing about how many succulents is too many or they're discussing an erotic dream involving basic-cable home-improvement hosts. ("Who doesn't want to be measured from different angles by the Property Brothers?") There are a lot of funny people on the small-screen these days, many of them from the same circle of comedians and actors that nurtured St. Clair and Parham. But this particular combination is special—like a modern-day Barney and Andy, or Mary and Rhoda, or George and Gracie. [Noel Murray]

Constance Zimmer and Shiri Appleby, UnREAL
Some shows have a standout star. UnREAL has two. Constance Zimmer and Shiri Appleby steal every scene they're in, but they're most powerful face-to-face, bringing acidity and even occasional sexual tension to every scene between Quinn King and Rachel Goldberg. When Zimmer and Appleby occupy the screen together, everything and everyone around them fades away. More complicated than a dream team—in fact, they're probably best described as a nightmare team, frighteningly good at what they do and willing to cross every line to get the job done—Quinn and Rachel became one of the most toxic and mesmerizing duos on television this year. The real dream team is Zimmer and Appleby, who sell the hell out of the twisted relationship and match each other's potency at every turn. Thanks to their chemistry, the most compelling love story of the season belongs to Quinn and Rachel. [Kayla Kumari Upadhyaya]

Outstanding achievement by an ensemble
The main cast of The Americans started out relatively small, comprising only Philip and Elizabeth Jennings (Matthew Rhys and Keri Russell), their children (Holly Taylor and Keidrich Sellati), and the pair of FBI agents (Noah Emmerich and Maximiliano Hernandez) trying to topple the covert Soviet spy program to which Philip and Elizabeth belong. By the start of The Americans' magnificent third season, the cast of regulars had nearly doubled in size, which for many shows would indicate narrative mission creep or desperation to upset the status quo. But in The Americans, every promotion is a well-earned acknowledgment of how much value the supporting cast adds to a show in which there truly are no small roles. Rhys and Russell's work is invariably stellar, but season three affords its supporting cast opportunities for greatness. Alison Wright is heartbreaking as the mousy Martha, whose desperation for affection runs so deep, she evolves from Philip's unwitting mole to his willing co-conspirator. But no actor upshifted in season three more than Taylor, who anchored one of the year's finest dramatic scenes as her character Paige got unexpected answers to festering questions about her secretive parents. It would be easy to lose the nuance in a character whose most prominent quality is adolescent angst, but Taylor's performance is just as complex as that of Rhys and Russell and she was only 17 when she gave it. Only in a superlative television ensemble can a child actor be named the season's MVP. [Joshua Alston]

Living in the era of Peak TV means stretching to embrace top-tier talent—seasoned and new actors, movie stars and unknowns—and then letting them do what they're best at. That second thing is harder than it sounds, given the many pressures on any given season of TV; the best ensemble casts create a certain magic, often against long odds, strange plots, or network pressure. But after Halt And Catch Fire's promising but uneven first season, creators Christopher Cantwell and Christopher C. Rogers turned the show on its ear and did what they knew would work.

Mackenzie Davis and Kerry Bishé moved into the narrative center, making the most of their chemistry and their bullish repellent magnetism as two fearfully walled-in people who have to open up to one another. Lee Pace (whose Don Draper speeches always sound less like smooth selling than they do the last thing a serial killer tells you) is called on to collapse under the weight of his own self-doubt, which made much better use of his noble itchiness. Toby Huss breathes quiet, achingly real life into John Bosworth, whose low-key mentorship provides some of the more affecting moments of the season. And Scoot McNairy quietly implodes, in some of his most gripping work ever. There's a spark to this season that was absent in the first season's reverse-engineering of Mad Men; at this point, perhaps only The Americans can beat it for a cast that knows how to let a moment of dread slowly unspool with a sense of immediacy that makes you want to reach for the screen and stop the worst. [Genevieve Valentine]
Separately, the cast of The Leftovers is capable of great things. Each time the show has spotlighted Christopher Eccleston's Matt Jamison—"Two Boats And A Helicopter" in 2014 and "No Room At The Inn" in 2015—it's produced some of the finest short-story TV in recent memory, proving Eccleston was never truly in danger of being typecast as The Doctor. And say what you will about Kevin Garvey and his adventures in the afterlife, but "International Assassin" is a tour de force for Justin Theroux, allowing him to employ all the intensity he's not channelling into his ab routine. But The Leftovers also knows that there's strength in numbers. In less than an hour, Regina King, Kevin Carroll, Jovan Adepo, and Jasmin Savoy Brown make the Johnson family feel like they'd been living on TV screens for years; season-two MVP King later faces off with the champion of season one, Carrie Coon, in a competitive comparison of psychic scars, where extreme close-ups keep score in narrowed eyes, swallowed words, and subtle adjustments of posture. And then the whole gang reunites in the final episodes of the season, with Liv Tyler setting off the finale fireworks (forever burying Ben Affleck's animal crackers and those goddamn diet pills in the ashes) on the anniversary of The Sudden Departure. The Leftovers is a show about communities coalescing after 2 percent of the world's population mysteriously vanishes—it ought to understand the power of bringing so many talented performers together. [Erik Adams]

Outstanding guest stars
Hugh Laurie, Veep
It was obvious from the start of this most recent Veep season that Hugh Laurie's straight-talking, "reluctant" politician Tom James was going to turn out to be craftier and more ambitious than he initially appeared. Still, it's a credit to Laurie's affability the he was able to spend so much of this year playing Selina Meyer's running mate as an incredulous outsider, looking on with arched eyebrows at an administration careening out of control. Tom James is the rare character on this show who doesn't just shrug his shoulders and crack jokes about how impossible the American system of governance can be, but instead actually tries to act as an iconoclastic voice of reason. Laurie's subtle shift from refreshingly kind to actively manipulative was fun to watch, and only served to reinforce Veep's vision of a crooked game that corrupts all its players. [Noel Murray]

Patti LuPone, Penny Dreadful, "Nightcomers"
Penny Dreadful suffers from a multitude of suitably lush sins that keep it just under the radar of indispensable TV, but its cast has always been impeccable, and it gave Eva Green the role she'd clearly been needing; it's the sort of spotlight powerhouse that chews up everything in its wake—until Patti LuPone showed up. As Joan The Cut-Wife, LuPone's deliberately stagey dialogues with Green became intense poetry; in a show deeply concerned with social power exerted over women, Joan represented someone who knew the inevitable, an impossibly tragic figure who still got the season's biggest laugh with a handful of salt. The rest of the year never quite matched the stand-alone perfection of this episode; how could it? (Her performance didn't just set a benchmark for the second season, either: Creator John Logan recognized what he had, and LuPone will be appearing as part of the main cast when the show returns.) [Genevieve Valentine]

Trust Cicely Tyson to get the job done in under four minutes. With only a single appearance on How To Get Away With Murder, she managed to cleave through the season's tangle of plots and waltz off with the first season's thesis statement: Protecting what's important to you, no matter the cost. After an episode spent facing off against Annalise (Viola Davis, who did some season's-best work opposite Tyson), Mama sits down, combs her daughter's hair, and quietly tells her the story of how her abusive uncle Clyde met his sorry end after Mama realized what he'd done to her daughter. For Davis' Annalise, a lifetime of trauma clears up in moments; for Tyson's Ophelia, a lifetime of fighting crystallizes in this moment of murderous tenderness. It's an unforgettable scene that lingers like a ghost; the hallmark of the perfect guest turn. [Genevieve Valentine]
Special achievement by an individual performer across multiple properties
Television in 2015 is like one big sketch show starring Bill Hader, once a clutch performer for Saturday Night Live. His only regular performance is vocal, as the gravelly Italian supervillain on Hulu's The Awesomes. Everything else comes with the live-wire energy of sketch, from his brief stint as the replacement police chief with anger-management issues on Brooklyn Nine-Nine to his surprise cameo as an elderly Adolf Hitler, the life of the party on Man Seeking Woman. Hader can go big—witness his cartoon scramble on Brooklyn Nine-Nine—but he's a master of restraint. Even his Inside Amy Schumer parody of the endless, mechanical bit-comedy of the late-night host is marked by a kind of calm, the goofiest flights grounded in the character's autopilot. Hader's greatest showcase is a documentary parody series he co-created for IFC, Documentary Now! From the moment Hader strolls out looking like Little Edie in the Grey Gardens spoof, Sandy Passage, sweatpants on his head and a restless stance, he's captivating. True to the writing and direction of the series, what could be over the top in his performance is tightly controlled. Hader's approach isn't to chew the scenery. He goes inward, packing on the detail in these performances, modulating his voice, his movements, and his gaze with expert precision for each new character. One week Hader's so dry you could get to the end without even realizing it was him under the age makeup. That's versatility. [Brandon Nowalk]

The TV-watching world breathed a collective sigh of relief at this year's Emmys, when Jon Hamm finally won Outstanding Lead Actor In A Drama Series honors after eight nominations. This recognition was extremely overdue (although better late than never), as Hamm had managed to craft a character as duplicitous, haunted, vulnerable, and charming as Mad Men's Don Draper. Try to picture anyone else who could make that role as simultaneously calculating and sympathetic. You can't. Hamm-as-Don proved his worth yet again in the show's exemplary final season, walking out of the corporate world, hitting the road, and finally finding fulfillment on the West Coast, as we always knew he would. In those final episodes, we saw Don Draper finally fade away to reveal Dick Whitman for good, with none of Hamm's regular castmates to play off of, based only on his own stellar interpretation of this intricate character we had come to know so well.

This kind of acting year would be enough for the average human, but we know from Hamm's previous spots on SNL and 30 Rock that he is hilarious as well (which almost seems unfair). So he made an absolute perfect fit as Richard Wayne Gary Wayne, the sociopath doomsday preacher persuasive enough to win over an entire courtroom on Unbreakable Kimmy Schmidt. He also added an awesome cameo to the Wet Hot American Summer: First Day Of Camp series as The Falcon, the assassin who is hearing you, and hearing that this is bothering you, but doesn't have an answer that he feels is going to satisfy you. What makes Hamm so compelling in these roles is his ability to open himself up completely: Whether Don is weeping during his tragic final phone call with Birdie, or Rev. Wayne is rolling into breathtakingly awkward karate moves, Hamm holds nothing back. [Gwen Ihnat]
Mel Rodriguez spent nearly 15 years as a reliable but mostly unmemorable character actor. Then, in 2013, he took on the role of sexually confused, pathologically officious supervising nurse Patsy De La Serda in HBO's Getting On. Since then, Rodriguez has been great in the all-too-short-lived military comedy Enlisted; in 2015 he's turned up as a sensitive survivor on the post-apocalyptic sitcom The Last Man On Earth, and had a heartbreaking turn as Slippin' Jimmy's abandoned partner in two episodes of Better Call Saul. He's also been bringing more nuance to Patsy, especially in Getting On's final stretch of episodes this season, where he's become less of a villain and more of a figure of pathos. Rodriguez can play rough or soft, whimsical or poignant. He's on a real roll right now—and unlikely ever to be anonymous again. [Noel Murray]