At this point, the Fast & Furious series has eclipsed its humble beginnings and become something of an institution, a bleary, lurid rush of neon cars, punchlines, soliloquies about family, and Ludacris. 2015's Furious 7 was the last featuring series stalwart Paul Walker, who died in 2013, and the film ended with a surprisingly moving tribute to the actor from the cast that had worked with him longest.
Still, that tribute was not quite enough, and so two earnest and extremely lax bros have petitioned the San Clemente City Council to construct a 12-foot-tall steel statue of the actor looking absolutely shredded and handsome, as was his wont. (Fast forward to 30:30 for the bros.)
While the fell specter of Donald Trump is never explicitly raised as justification, the bros say that we are living in "gnarly times," a "bummer year" for which the statue of Walker could be a source of inspiration—or, as they inimitably put it, "a beacon of headlights that can guide us down the dusty road." While the speeches from a guy named Chad Kroeger and his buddy Bodhi are peppered with allusions to the Fast & Furious franchise, it is clear that they command a deep respect for and knowledge of the Paul Walker oeuvre, name-checking such deep cuts as Meet The Deedles and Eight Below.
The fact that the first guy's name is Chad Kroeger might tip some viewers off to the fact that this is a bit, and, indeed, it appears to be the work of comedians Tom Allen and Spencer Kalendar. It's worth a viewing if only to see the city council members attempt to play nice with the concept, with one even claiming he loves Paul Walker's movies.
If that's so, buddy, prove it. Build the damn statue. The city of San Clemente—nay, America itself—needs it. These are gnarly times.
G/O Media may get a commission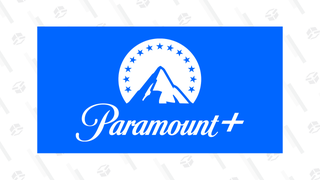 One month free
Paramount+ One-month Free Trial
[Note: Jalopnik, like The A.V. Club, is owned by Univision Communications.]