Neural networks are fascinating, with their ability to create text that, despite being nonsensical, nevertheless exposes some core truth about whatever data it's attempting to emulate. We've seen them create new paint colors, dating app responses, and even an episode of Friends. Now, Elle O'Brien's curiosity as to whether artificial intelligence will one day be able to write its own books caused her to see what magic a neural network could work with romance novel titles.
To do this, she pumped the titles of more than 20,000 Harlequin Romance novels into a neural network, then sat back as it pored over their structure, format, and steaminess. The titles it ended up with were, like most AI-generated text, almost believable, accidentally satirical, and thoroughly unsexy. O'Brien's results are massive, and some are simply begging to be written into existence, like The Surgeon's Baby Surgeon, The Sheikh's Marriage Sheriff, The Husband Man, Nookan's Buttymance, and, our favorite, My, Hot Doctor (bless that comma).
O'Brien even Photoshopped some covers of her favorite examples, which you can get hot and bothered by below.
G/O Media may get a commission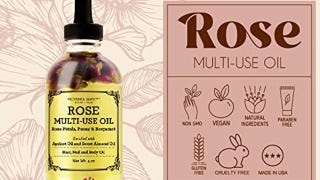 Provence Beauty Rose Multi-Use Oil
And, in what is undoubtedly the least sexy of them all: