In We're No. 1, The A.V. Club examines an album that went to No. 1 on the Billboard charts to get to the heart of what it means to be popular in pop music, and how that concept has changed over the years. In this installment, we cover A Tribe Called Quest's Beats, Rhymes And Life, which went to No. 1 on August 17, 1996, where it stayed for one week.
If initial sales for a new album are a referendum on what an artist has done before, the No. 1 spot A Tribe Called Quest earned in 1996 was a long time coming. The hip-hop trio had burst onto the scene with 1990's People's Instinctive Travels And The Paths Of Rhythm, then made a pair of classic albums, 1991's The Low End Theory and 1993's Midnight Marauders. These were seismic releases in the hip-hop world, so it only made sense that what came next, Beats, Rhymes And Life, would go to No. 1 on the Billboard Top 200.
Yet the group's commercial pinnacle was also a step down from its predecessors and the beginning of A Tribe Called Quest's decline, which would continue through another lesser album, a break-up, and a few tentative reunions, the most recent of which ends this weekend with a pair of "final" performances supporting Kanye West in Tribe's hometown of New York.
In the mid-'90s, A Tribe Called Quest seemed like it could do no wrong. Each album sounded better than the last, and each went higher on the charts than its predecessor. As part of the Native Tongues scene, Tribe was one of a few groups offering a positivist, bohemian counterpoint to gangsta rap, though leaders Q-Tip and Phife Dawg could front as hard as anyone. They spent plenty of time on their albums boasting about their skills or dissing unnamed poseur rappers—like on Beats, Rhymes And Life's opener, "Phony Rappers"—so they weren't square do-gooders rapping about the magical homeless. In Ali Shaheed Muhammad, the group had an able DJ, producer, and grounding influence, thanks to his Muslim faith. Muhammad and Q-Tip, the artistic perfectionist, crafted Tribe's sound using their deep knowledge of jazz and funk, and Phife and Tip's complementary styles and personalities gave the group its character. As Michael Rapaport puts it in the commentary track for his essential documentary, Beats, Rhymes & Life: The Travels Of A Tribe Called Quest, Q-Tip was Mick Jagger, Phife Dawg was Keith Richards, and Ali Shaheed Muhammad was Charlie Watts.
As successful as Tribe was, another album wasn't necessarily a guarantee after Midnight Marauders. Phife Dawg moved to Atlanta after the group finished touring, in part because, as he says in Rapaport's film, he thought Tribe was done or almost done. When the time came to start working on a new record, the distance proved problematic. As Phife said in an interview later, he would fly to New York to record, only to learn a session had been canceled without anyone notifying him. Worse, "The chemistry was dead, shot," he says in Rapaport's documentary.
G/O Media may get a commission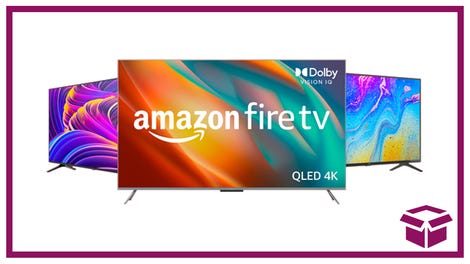 Ooh. stunning.
New Amazon Fire TVs
That came in part from their separate lives. Since Marauders, Q-Tip had converted to Islam, which gave him a bond with Muhammad that Phife didn't share. Beyond that, he had formed a new production team called The Ummah with Muhammad and a young producer from Detroit named Jay Dee, who'd later go by the name J Dilla. The new production setup would significantly alter Tribe's sound on Beats, Rhymes And Life, moving away from the brassy jazz and dense samples of previous albums for something more minimalist, which Muhammad described to Rolling Stone as "nothing extravagant, nothing far out."
Beyond that, Q-Tip inexplicably pulled a Dr. Dre on The Chronic, bringing in a young, unknown rapper named Consequence—who happened to be his cousin—to be a sort of Snoop Dogg. Consequence would guest on a third of Beats, Rhymes And Life's 15 tracks, which had little in the way of guest stars otherwise. To hear Phife tell it, Q-Tip had consolidated his role as de facto leader of the group, making what had once resembled a democracy more of a dictatorship. "The whole M.O. to me was it's not A Tribe Called Quest, it's Q-Tip And A Tribe Called Quest. It's Diana Ross And The Supremes," he says in Rapaport's film, the hurt feelings still lingering more than a decade later. After a while, he just stopped fighting.
And apparently stopped trying. Phife's verses rarely rise above run-of-the-mill boasting, which sound especially discordant from such a tame, seemingly bored performance. It's not like what is there is gold, either: "I burn MCs like toast because I'm the host with the most," Phife raps in "Word Play." It's a far cry from "The wackest crews try to diss, it makes me laugh / When my track record's longer than a DC-20 aircraft."
Phife calls out his frequent cases of writer's block in the single "1nce Again" ("Sometimes I might catch a severe case of writer's block / But by the end of the day you'll be on my jock"), but he wasn't the only one feeling the squeeze. Early on in the album, Q-Tip raps, "Damn, we ain't prophets / And if you think so, you need to stop it." "The Pressure," opens with snippets of Tribe hits and ends with Q-Tip rapping, "We feeling pressures in here / You know we feeling pressures / Feeling pressures in here / You know we feeling pressures / We gotta stand clear / Just gotta stand clear / Gotta gotta stand clear of the pressure / The what?" The song ends abruptly right after "what," then segues into the more radio-ready sheen of "1nce Again."
By 1996, A Tribe Called Quest was huge, but the trappings of fame only occasionally informed the group's lyrics. "Phony Rappers" finds Tip getting challenged to a freestyle battle on the subway: "He thought an MC who was seen on TV / Couldn't hold the shit down in New York City." (Phife has a similar encounter with a kid who "tried to tell me I didn't deserve my occupation.") "Keep It Moving" finds Q-Tip addressing his alleged diss of the West Coast scene—this being the height of the East/West Coast feuding; Tupac would be dead in less than a month—with typical aplomb, "How you get West Coast nigga from West Coast hater? / I could never diss a whole coast, my time is too greater / Yeah we from the East, the land of originators / You also from the West, the land of innovators."
Maybe by '96, it felt like Tribe wasn't one of the innovators anymore—even with J Dilla helping redefine the group's sound. Beats sold well, but it didn't take long for it to feel like a letdown to fans. As ?uestlove put it in a Tribe retrospective interview after the group split for the first time in 1998, "By this time, most attitudes were, 'If Tribe ain't moving the world with each release, then we won't stand for nothing less.'"
But critical reception, at least in some high-profile outlets, was effusive. In its four-star review, Rolling Stone called it a "near-flawless" album that would drag the group "out of the margins of hip-hop." (The magazine had given Midnight Marauders two stars, with reviewer Glenn Kenny writing "…at this point the band might more accurately be called A Tribe Called Flounder.") Under the groan-worthy headline "Funky Fresh Grown-ups," New York Magazine called Beats, Rhymes And Life "nearly perfect," adding that its "triumph is that it charts an acknowledgment of hip-hop's limitations without sounding glum, scolding, or worse yet, willfully mature."
It's unlikely the members of Tribe held the album in such high esteem. They had no plans to tour behind it, "But the band has agreed to keep toiling in order to turn another album around quickly," read a dispatch Rolling Stone from the studio a few months before Beats, Rhymes And Life's release. "Toiling" was probably the writer's word, but it might as well have come from the trio. "Music felt like a job, like I was just doing it to pay the bills. I never wanted my music to feel like just a job," Phife would say later.
In his director's commentary, Rapaport describes Beats, Rhymes And Life as "the beginning of the end," a phrase echoed moments later by the group's former manager. The film spends less than two minutes on the album and never mentions it was A Tribe Called Quest's first and only No. 1 record. Beats, Rhymes And Life went gold by the end of September 1996 and platinum a month later, reaching that mark faster than any previous Tribe album.
A Tribe Called Quest had never been more popular. Or less happy.