Here's what's up in the world of TV for Tuesday, August 5. All times are Eastern.
TOP PICK
CMA Music Festival (ABC, 8 p.m.): Little Big Town host this celebration of country music that was filmed at Nashville's CMA Music Festival in June. The most recent controversy in country music pits pop-y "bro country" against a more traditional sound. Unsurprisingly, this special—dubbed "County's Night To Rock"—falls mostly on the pop side of the spectrum. As such, expect lots of songs about pickup trucks, beer, and girls from artists like Blake Shelton, Jason Aldean, Luke Bryan and Florida Georgia Line. Also revealing: Of the 23 solo acts performing, only five are women (including Carrie Underwood, Miranda Lambert, and Faith Hill). This is the 10th year the special has aired on TV and it's slated to continue through 2021. Hopefully by that time "femme-country" will be all the rage.
---
ALSO NOTED
Hard Knocks (HBO, 10 p.m.): Each year the NFL grants HBO access to one team for this sports documentary show. The Atlanta Falcons declined to be involved last year (meaning the Cincinnati Bengals were profiled for a second time), but after the NFL announced one team is required to participate each year, the Falcons mysteriously changed their minds.
G/O Media may get a commission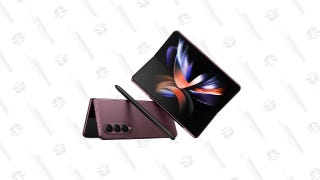 Save Up to $300
Galaxy Z Fold4
Hollywood Hillbillies (Reelz, 9 p.m.): While August offers some interesting premieres, this Tuesday has particularly slim pickings when it comes to TV. As such, we're forced to inform you that this Reelz reality show about a group of Hollywood hillbillies is back for a second season.
Celebrity Legacies (Reelz, 10 p.m.): We also regret to announce that after Hollywood Hillbillies, Reelz is debuting this very tacky-sounding show that charts the "drama" that unfolds after a celebrity death. The first episode focuses on James Gandolfini and the battle over his estate. Watch at your own risk.

---
REGULAR COVERAGE
Nathan For You (Comedy Central, 10:30 p.m.)
---
TV CLUB CLASSIC
The Shield (Classic): Brandon Nowalk continues his journey through The Shield's fifth season with "Jailbait" and "Tapa Boca." The latter sounds like an exotic vacation destination but translates to "shut your mouth."

---
ELSEWHERE IN TV CLUB
Libby Hill talks FXX's Simpsons World, a digital platform that allows access to all 552 Simpsons episodes. To do so, she draws comparisons to WWE, obviously. Elsewhere, The A.V. Club sits down with James Franco to talk about his latest directorial project, Child Of God. He talks Cormac McCarthy and necrophiliacs and getting an audience to empathize with a villain.
---
WHAT ELSE IS ON?
The Real Housewives of New York City: Reunion (Bravo, 9 p.m.): Part two of the three part reunion series in which grown women act like children and Andy Cohen looks on smiling.
Face Off (SyFy, 9 p.m.): Proving that the History Channel has polluted our natural consciousness, the Face Off make-up designers complete a challenge involving "the world's great wonders and the ancient aliens that may have helped build them."
Evil Kin (ID, 9 p.m.): This second season premiere documents two brothers who
abandoned their Jehovah's Witness faith to join up with a group of Neo-Nazis.

Shipping Wars (A&E, 10:30 p.m.): The TV Guide description for tonight's season finale reads, "Jarrett hauls a giant chair." Riveting.

The Mummy (AMC, 5:15 p.m.): Brendan Fraser! Rachel Weisz! Evil mummies! What else does one need in life?
Ball Of Fire (TCM, 8 p.m.): A screwball take on Snow White, this 1941 film follows an "owlish professor," a "saucy burlesque queen," and some gangsters.
World Series of Fighting 11: From Daytona Beach (NBC Sports, 7 p.m.): A lightweight bout pits Justin Gaethje against Nick Newell. Based on what we learned from Christian Bale's The Fighter character, we recommend they try "Head. Body. Head. Body."
---
HEY, WHAT'S ON THE INTERNET?
In honor of tonight's male-heavy country music festivities, here's Maddie Marlow and Tae Dye's new feminist country anthem.
---
IN CASE YOU MISSED IT
Gravity Falls: Alasdair Wilkins checks in on this delightful Disney cartoon that airs Fridays on Disney Channel and Mondays on DisneyXD, thereby confusing everyone.