Following the critical acclaim of Teju Cole's debut novel, 2011's Open City, his first book—originally only published in Africa—has received a release stateside. That Every Day Is For The Thief defies classification works to its credit and to its detriment. It's being marketed as a novella, and it is somewhat. But it's also several other things simultaneously. Interspersed with photography from the author himself, the book takes its title from a Yoruba proverb that also appears as an epigraph: "Every day is for the thief, but one day is for the owner." Theft (in many different permutations) turns up on almost every page of this book.
The plot, such as it is, revolves around an unnamed narrator-protagonist, a man in his early 30s, who is a doctor in New York, and visits Lagos, Nigeria for about a month. He was born and raised in Nigeria, but left some 15 years before to attend college in the U.S. Every Day is basically a series of vignettes examining this man's thoughts and adventures upon his return home. He catches up with his childhood best friend, he pays an awkward visit to his first love (and her husband), he people-watches on public transportation, he takes a lot of photos, and he muses about his homeland. But he does so in such a way that it becomes engrossing to witness.
The protagonist's despair and disenchantment function as a way to invite readers into this world where graft and extortion are simply accepted methods of getting through life, a bit like saying "please" and "thank you" might be to Americans. His years away have given him a dual identity that has him feeling of both worlds, yet neither. Perhaps the two most telling moments are found when he visits what he is expecting to be notable landmarks. During a visit to the Nigerian National Museum, he realizes the whole of the Atlantic slave trade has been reduced to the following text on a mildewed plaque: "In the early part of the nineteenth century, the efforts of various abolitionists gradually brought the obnoxious practice of slavery to an end." Then he visits the marketplace where a young boy was burned alive a few weeks before because of an attempt to steal a baby.
Cole presents his information in such a way that even the most fact-dense passages don't seem particularly didactic. The vocabulary and personalities involved are introduced organically; for the reader, Internet financial scam artists immediately become "yahoo yahoo"; public transportation announcers are "touts"; local gang members are "area boys." He weaves his protagonist in and out of various situations where the outcome could be fine, or revelatory, or exceedingly dangerous. It's as if the repeated situations lull the reader into a false sense of security, so that when a chillingly perilous situation does come, it still functions as a surprise. Yet most of these circumstances are perilous, in some form or another; that's the point.
G/O Media may get a commission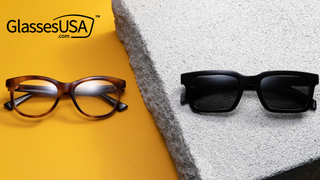 60% off frames
GlassesUSA.com Back to School Sales
None of this description particularly covers what Every Day Is For The Thief is, though. It's a novella, it's a travel journal, it's a laundry list of methods of thievery, it's an examination of Nigerian societal norms, it's the lamentations of an outsider, it's a photo album. That Cole pulls this off at all is commendable. That it was his first book is a marvel. It speaks to an early interest on the part of the writer in playing with form, which is also evidenced by his recent publication of a long-form essay on immigration as well as his other short fiction using Twitter. While the photography may have been the most welcome anomaly of the book, peering at these small, low-res photos is a bit like trying to discern a painting at the bottom of a pool of water. It may be the one instance in which an e-book version could outpace the paper.