In an effort to both serve our readers and help support The A.V. Club, we are going to post daily links to deals and interesting items that we find over on Amazon. If you use these links to click through and buy something—not just the thing you clicked—on Amazon, we will see a portion of that income. You don't have to do that if you don't want to, but if you do, know that we appreciate it.
Today's Amazon Deal Of The Day is M*A*S*H, which is one of the best TV series of all time. If you've never seen it, there's no time like the present.
G/O Media may get a commission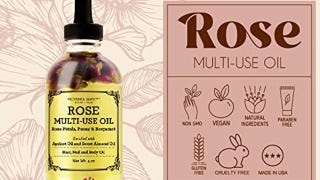 Provence Beauty Rose Multi-Use Oil
Entertain your kids (or yourself) for hours with Kung Fu Panda 3. It's not bad!
We're all adults now, and like Don Draper, we should have nice barware.
They're nice looking mugs, but as a bonus, you can perch a doughnut on top and heat it up, which probably wasn't a thing you knew you wanted to do until now.
This Fire tablet is on sale for 30 percent off its regular price and comes packed with "over $20,000 in apps, games, and even in-app items" as well as "more than 38 million movies, TV shows, songs, books, Android apps, and games."
From our review of this game: "Anyone looking for an accurate simulation of humanity's early days scraping to survive in a harsh and brutal world should look elsewhere. In this game, you throw bee bombs at your enemies."
It's a pizza cutter that looks like a bike. That's cute.
Puppies!
For those who are interested in wine on the go, there's WineCubby, the reusable folding bag that makes it easy to take booze on the bus.
Cribbage is a game for cool, smart adults, and this set will at least make you look like one.
The blurb on this boasts that it chills cans in less than two minutes. Finally, the solution to your dick of a roommate who never stocks the fridge.
You certainly don't need this, but don't you want it?