And so, after five weeks of auditions, SYTYCD finally drags itself on to… well, more auditions. But this is Vegas Week, baby, which means no more joke auditions, fewer heartstring-tugging backstory montages, and, every now and then, a glimmer of those top 20 dancers we're finally going to meet next Wednesday night.
I'm always wary about calling the top 20, just because what we see of each dancer is so truncated in audition shows. For example, of last season's top 20, nine never even made it out of montage land until they were announced as finalists, including the season's eventual winner. But if I were to start predicting, based on tonight's show, I think we should expect to see crumper Russell thrashing across that stage in a couple of weeks. After getting sent on to choreography, despite having one of the best auditions we've seen this season, while Jean "Big Moves" Laurette got ushered straight through to Vegas, it was gratifying to see Russell not only hold his own in the ballroom round with world champion ballroom dancer Iveta, but earn a standing ovation from your best friend and mine, Adam Shankman, in the process. (Not to mention Jean getting cut in the first hip-hop round, which was his own genre.)
Also gratifying: the cutting of Ryan Kasperzak. Wait, what? Hear me out. I was all about Ryan and Evan during last season's auditions, and certainly pleased that Ryan made good on his second chance this season. But then tonight he struggled with the same things that turned Evan into such a burden last season—namely, goofy-looking hip-hop and a complete inability to bring sexiness to ballroom. Like Evan, Ryan is great at what he does; and also like Evan, he appears to have developed a following that seems ready to turn one blind eye after another to his weaknesses as a dancer. After watching so many dancers I liked last season go home while Evan kept skating by on the Pinch-able Cheeks vote, I have to say I'm glad the judges finally nutted up and cut the audience favorite. I like you, Ryan, but I don't like like you anymore… it's time to move on.
Also moving on: Deaf Allison, Poor Thomas (who decided to "improvise" by climbing the stage rigging after forgetting his solo), Quirky Teddy, one-half of Same-Sex Ballroom Guys, and Mary Murphy's "gem-aroo" from New Orleans, Jonathan, whose "dance for your life" solo fell flat with the judges. Oddly, the night's other dance-for-your-lifer, b-boy Legacy, made it through even though Mia Michaels thought he was an asshole. Don't feel bad Legacy… look what Mia Michaels' dislike did for Brandon! Still, everything the judges said about his transition problems seemed spot on.
G/O Media may get a commission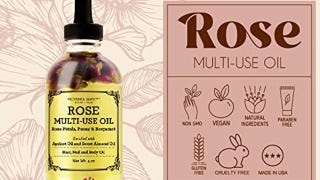 Provence Beauty Rose Multi-Use Oil
We also saw a couple of new faces tonight that seem like promising contenders. Well, Nathan isn't exactly a new face—he got an IOU Vegas ticket after wowing the judges but not meeting the age requirement last season—but he's learned some new tricks, namely some neat popping-influenced moves. And Eleanor Scott's super-fun contemporary/ballet/clowning hybrid routine, not to mention a made-for-SYTYCD look, bodes well for her chances.
75 dancers gone, 77 left, and two more shows until the top 20 are announced. Feel free—encouraged!—to make predictions in the comments, but with so much Vegas week left and so many dancers still relegated to montages and group shots, don't be surprised to see a few (or many) unfamiliar faces during Week One performance night.
Grade: B+
Stray observations

• Man, how much was Tyce loving the fact that he got to be the deciding vote for Jonathon's dismissal? He was eating that shit up like a tasty Oreo.
• I'm not sure if Skip, the "New Orleans Bounce" guy, made it through the first two rounds or not, but everyone seemed to be having a lot of fun during his solo.
• I've never seen so much panic—or in one case, blood—on the contestants' faces as when they had to do that Louis Van Amstel cha-cha.
• "I'm not used to copying other people's movement." Hello, Legacy, meet choreography. You should go far on this show.
• Wonder what's going on with RKaz's old roommate/touring partner, Phillip? He seemed like a more likely top 20 contender from the get-go… could this whole Ryan thing be misdirection?