In addition to being one of the best shows on TV, The Good Place is a dense knot of running jokes, visual humor, references to dense philosophy tomes, and breadcrumbs for later episodes. In order to help you keep it all straight, The A.V. Club will be annotating the show's third season. Catch something that we didn't? Email us at youforkingmissedit@avclub.com.
Read our recap of "Pandemonium"
---
But first, a word from you, the readers
Brian Koch spotted (and heard) a familiar figure whiz through the background of "Chidi Sees The Time-Knife": "Last we saw Trevor, Gen sent him hurtling off into oblivion. So perhaps it's only appropriate that within the crossroads of all dimensions, or 'Grand Central Station for space and time' as Michael calls it, we seem to both see and hear Trevor still flying and screaming in the background. This occurs just as Michael begins to explain to the humans that eating anything in the Interdimensional Hole Of Pancakes would cause them to explode. The scream even sounds like the same one we hear from Trevor in the end of 'The Brainy Bunch.' Talk about torture.
JP Trostle saw a trillion different realities folding onto each other like thin sheets of metal, one of which forms its own metaphorical blade: "Chidi's description of the Time-Knife echoes the idea of 'Phaedrus's knife' from the philosophical bestseller Zen And The Art Of Motorcycle Maintenance, wherein 'quality' is seen as an infinitely sharp blade that separates an individual's experiences from the sum of all ideas and experiences in the world. Once cut, everything could then be broken down and sorted in an infinite number of piles according to it's description. If that doesn't sound like Accounting's point system, I don't know what does."
---
Visual gags
Foot Lager
G/O Media may get a commission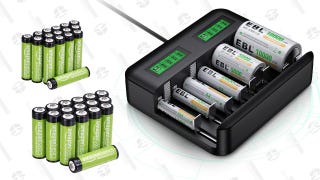 "Dance Dance Resolution" is the very best episode of The Good Place, and the show's very best use of the reset device that gives "Pandemonium" its emotional kick. A major contributing factor to that quality are the punny restaurant names that Emmy-nominated writer and actor Megan Amram compulsively compiled during the writing of the episode, some of which made their way into Michael's various reboots, and some of which were given to a grateful world via tweet. Not one to rest on her laurels (which, need we remind you, include Emmy nominations for Outstanding Short Form Comedy or Drama Series and Outstanding Actress In A Short Form Comedy or Drama Series for An Emmy For Megan), Amram builds upon that culinary wordplay in "Pandemonium"—which she co-wrote with Jen Statsky—by introducing alcohol to her pantheon of groaners. Ladies and gentlemen, we give you: Foot Lager.
Chai There
Here we find Chidi up to his eyeballs in the evidence of John Wheaton's activities on Earth. Never mind that the data is probably rendered in the afterlife Wingdings that stymied Eleanor earlier in the episode; don't think about how he's doing this out in the open, where John could very well see him. Don't even focus on the date of John's trip to America's third-largest hamburger chain. You're looking at the wrong part of the frame.

Computer, enhance:
Gen goes to the 'Bucks
Being the impartial arbiter of eternal damnation or salvation is hungry work, y'all, and The Judge doesn't always have time to whip up a plate of nachos. Sometimes, she's got to duck out of her chambers, head around the corner, and pick something from the Starbucks display case. She doesn't even mind that they're always spelling her name "Jen" on the order.
"Planet Kardashian"
Within Some Memories You May Have Forgotten, the heartbreaking montage of events seen and unseen Michael puts together for Eleanor and Chidi, we witness the soul mates swapping roles: In one memory, Chidi's laying out David Hume and The Bundle Theory of the Self (relevant to the whole "Chidi gets his mind wiped" part of "Pandemonium"), the next Eleanor's explaining the Kardashian-Jenner family tree. Chidi's text for this lecture is an issue of Us Weekly that creator Michael Schur has declared his "favorite Easter egg of the season," which details the showbiz dynasty's efforts to colonize space, while also delving into the mysteries that haunt people in the grocery-store checkout line everyday: "No One Knows Who This Is!" "WHO IS THIS NOW?" "Is She That Woman Up There?" (Looks like Once More Back Into The Den Of The Lions is still trucking along nicely, too. You go, Gay Perello.)
---
Callbacks and running gags
Food puns, take two
The improved neighborhood offers a more complete spectrum of restaurants, many recurring from reboots where their cuisine was the only cuisine in town.
"Pandemonium" even sneaks one of Megan Amram's greatest hits into Michael's highlight reel.

Tahani's celebrity friends
Late gossip columnist John is delighted to learn of the secret romance between Drake and Supreme Court Justice Ruth Bader Ginsburg, so he'd probably be ecstatic to know that Drizzy and the Notorious RBG were introduced by none other than Gossip Toilet staple Tahani Al-Jamil. Now if only he hadn't reported that Tahani wasn't at Diddy's white party…
"BORTLES!"
With Eleanor seizing the reins of the neighborhood experiment, she's just like a certain first-round draft pick who came in for a floundering Chad Henne one September day in 2014. Or, in Jason's words "You're going to rock this. You're like the Blake Bortles of whatever's going on right now, I'm not really sure." Shame that Bortles and the Jags wound up more "whatever's going on right now, I'm not sure" after The Good Place declared that they were good now.
The cursing filter
It's back on, and it's amusingly rigorous: Eleanor is pleased the rhyme in "cock block" gets preserved as "cork blork."
"This is why everyone hates moral philosophy professors"
Presented with a Trolley Problem of epic proportions, Chidi chooses to throw himself onto the tracks to save The Soul Squad (and, possibly, all of humanity), setting Eleanor up for a reversal of an old classic: "You don't need to apologize for making a huge sacrifice to save your friends. That's why people love moral philosophy professors."
What We Owe To Each Other
Eleanor is reading the T.M. Scanlon text during the rain shower portion of Some Memories You May Have Forgotten. (Chidi's reading Hume, it appears.)
You think The Good Place is going to have D'Arcy Carden impersonate four of her castmates once and never go back to those voices and mannerisms? Janet revisits "Janet(s)" when she's giving Eleanor a pep talk, scrunching up her face and dropping her voice to deliver the very Mendoza assurance, "I got you, dog."
"Not a girl, not a robot"
---
Allusions
"There was like a four-year period where Brad Pitt really wanted everyone to know how into architecture he was, and I read a lot of those interviews, so I think that might help."
From the 2016 New York Times Style Magazine profile of Pitt, by Marlon James
I'm at Plan B, the film production company Pitt co-founded in 2001 and now owns, and I've decided to impress him with my knowledge of architecture, something he learned about while helping to rebuild the Lower Ninth Ward in the aftermath of Hurricane Katrina. I figured I'd introduce him to Shigeru Ban, famous for his Cardboard Cathedral in Christchurch, New Zealand, and other disaster-relief projects around the world. But there, sitting on Pitt's bookshelf, is an entire monograph of his work.
"We were the ones who invented the Olsen Twins countdown clock for when they became legal"
Not a reflection from The Good Place's funhouse mirror version of our stupid world, but an actual feature of the website brokennewz.com. A report on the twins' 18th birthday—significant to sex perverts and gold diggers alike—notes that the Olsen clock led to a whole spate of chronological leering circa 2004, ending with a perfect kicker for the show that's now reminded you of this regretful period in history: "And then we're all going to hell."
"Like Cyrano de Bergerac… like Kris Jenner"
The high-powered minder of the aforementioned Kardashian-Jenner family tree did not make The A.V. Club's list of surrogate Cyranos, but when Michael's trying to convey his man-behind-the-curtain strategy to Eleanor (blowing right past the show's pre-established Wizard Of Oz parallels), the ultimate momager is the next best analogue.
From The Good Place: The Podcast: According to Schur, the idea for Michael's "farewell" gift to Chidi was inspired by this 1988 winner of the Academy Award for Best Foreign Film, which also deals in themes of memory and community, and has its own climax that puts romantic love on the big screen.
The season finale gets its title from John Milton's epic poem, Pandemonium being the capital of Milton's vision of hell. And wouldn't you just know it, but Pandemonium was designed by a spirit whom humans call by a name that begins with an "M"—though Mulciber experienced the opposite trajectory of the one that Michael is hopefully on.