The Shape Of Water and Get Out have been the favorites during this year's award season, with both making good showings at multiple award shows and setting their hopes high for the upcoming Academy Awards in March, but the British Academy somewhat broke from the pack a bit for today's BAFTA Film Awards by giving Three Billboards Outside Ebbing, Missouri more accolades than any other movie of the night. The Shape Of Water had gone into the ceremony with 12 nominations—more than any other movie—but it only walked away with Best Director for Guillermo Del Toro, Best Original Music, and Best Production Design.
Three Billboards, meanwhile, won Best Leading Actress, Best Supporting Actor, Outstanding British Film, Best Original Screenplay, and Best Film overall. Darkest Hour, arguably the most British film of the year, had to settle for Best Leading Actor and Best Make Up And Hair. Lady Bird, another favorite at other award shows, went home with nothing.
The full list of winners is below (via Variety).
Best Film
Three Billboards Outside Ebbing, Missouri, Graham Broadbent, Pete Czernin, Martin McDonagh
Director
The Shape Of Water, Guillermo Del Toro
Leading Actor
Gary Oldman, Darkest Hour
Leading Actress
Frances McDormand, Three Billboards Outside Ebbing, Missouri
Supporting Actor
Sam Rockwell, Three Billboards Outside Ebbing, Missouri
Supporting Actress
Allison Janney, I, Tonya
Outstanding British Film
Three Billboards Outside Ebbing, Missouri, Martin McDonagh, Graham Broadbent, Pete Czernin
G/O Media may get a commission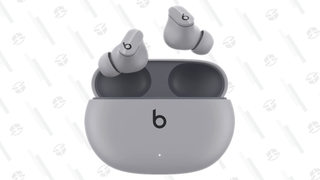 Animated FIlm
Coco, Lee Unkrich, Darla K. Anderson
Film Not In The English Language
The Handmaiden, Park Chan-wook, Syd Lim
Documentary
I Am Not Your Negro, Raoul Peck
EE Rising Star Award
Outstanding Debut
I Am Not A Witch, Rungano Nyoni (Writer/Director), Emily Morgan (Producer)
Original Screenplay
Three Billboards Outside Ebbing, Missouri, Martin McDonagh
Best Adapted Screenplay
Call Me By Your Name, James Ivory
Best Original Music
The Shape Of Water, Alexandre Desplat
Cinematography
Blade Runner 2049, Roger Deakins
Editing
Baby Driver, Jonathan Amos, Paul Machliss
Costume Design
Phantom Thread, Mark Bridges
Production Design
The Shape of Water, Paul Austerberry, Jeff Melvin, Shane Vieau
Make Up And Hair
Darkest Hour, David Malinowski, Ivana Primorac, Lucy Sibbick, Kazuhiro Tsuji
Special Visual Effects
Blade Runner 2049, Richard R. Hoover, Paul Lambert, Gerd Nefzer, John Nelson
Sound
Dunkirk, Alex Gibson, Richard King, Gregg Landaker, Gary A. Rizzo, Mark Weingarten
British Short Animation
Poles Apart, Paloma Baeza, Ser En Low 
British Short FIlm
Cowboy Dave, Colin O'Toole, Jonas Mortense